Twelve South has released the $34.99 MagicBridge. Much like its predecessor, the MagicWand, the MagicBridge connects your Apple Wireless Keyboard and your Magic Trackpad 2, creating a one-piece control surface.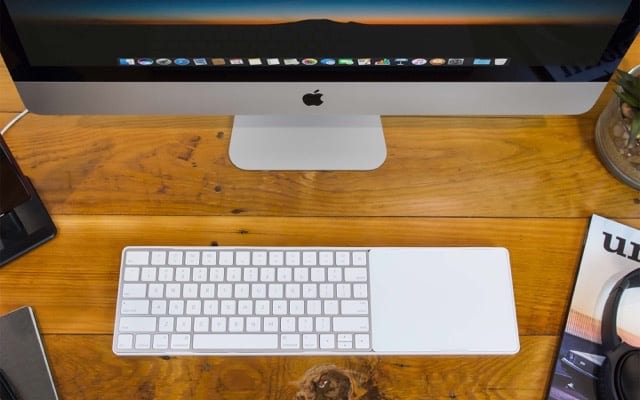 It allows you to place your trackpad on either the left or right side of your wireless keyboard, while sculpted edges hold your devices in place without interfering with touch typing or swiping. A grill on the back provides complete access to charging ports and power — in either the left or right configuration.
The MagicBridge is crafted in matte white polycarbonate. According to the folks at Twelve South, it doesn't block Bluetooth signals. The MagicBridge has silicone pads on the inside to protect your keyboard and trackpad and silicone feet underneath to protect your desk.