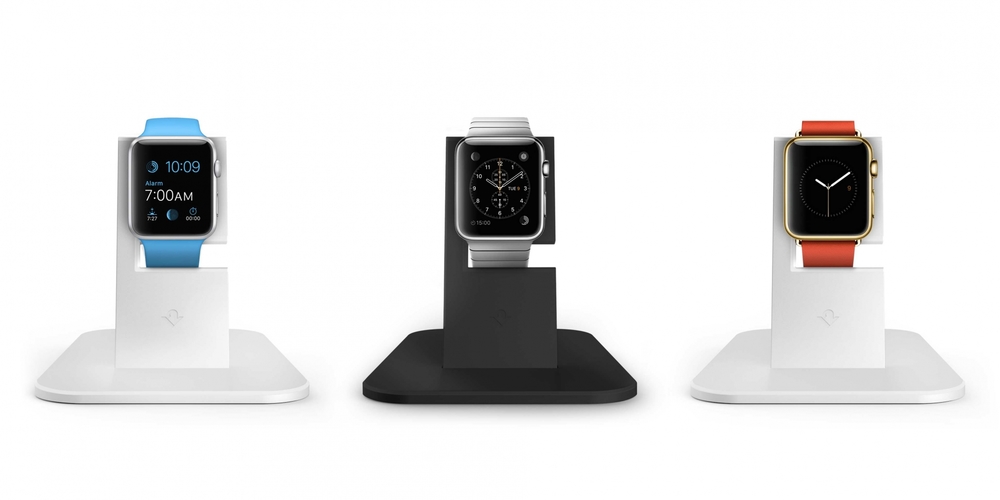 A few days ago we pointed out some Apple Watch accessories from San Francisco-based Waterfield Designs. Today, we're jumping to the other side of the country and Charleston, South Carolina, where Twelve South has announced the HiRise stand for Apple Watch (US$49.99).
While the HiRise won't ship until May, the images on the Twelve South website make it apparent that this will be a must-have accessory for almost any Apple Watch owner. The stand holds any Apple Watch — even those with closed-loop metal bands — and features a nook for the charging cable. Everything is held at a slight angle, making it possible to interact with the Apple Watch while it's charging on the HiRise.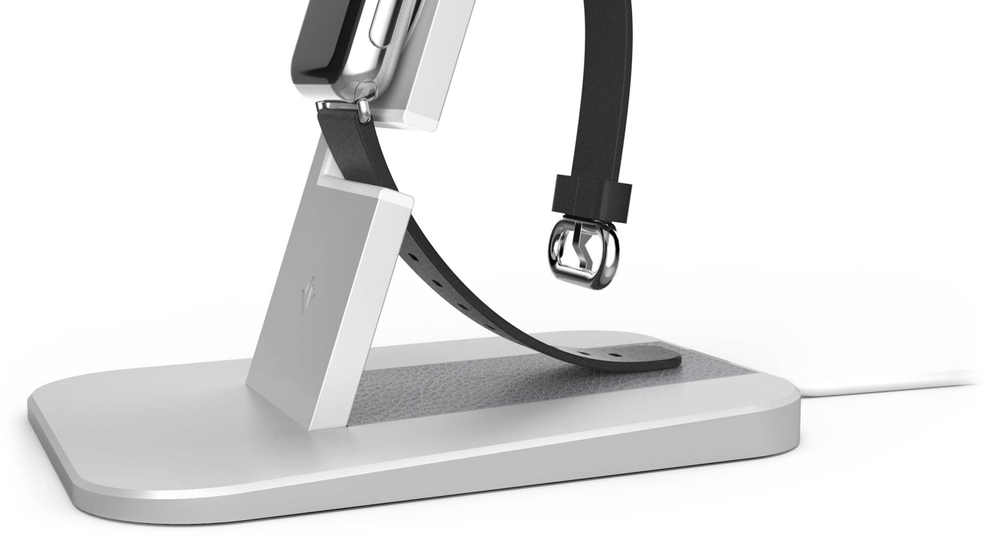 It appears that two finishes are available — black or aluminum brushed metal. There's a leather landing pad on the bottom that covers the charging cable and also protects bands and buckles from scratching. Apple World Today will have a full review of the HiRise for Apple Watch sometime in May.