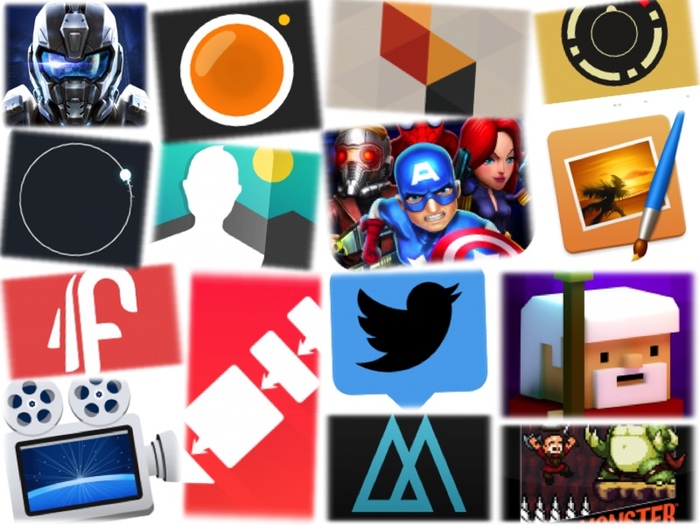 Here are some of the best free apps, app updates and new apps that have landed in the App Store recently. Today's notable apps include a discount on Figure, the new Boss Monster game and an update to Tweetdeck for OS X. All app prices are USD and subject to change. Some deals may expire quickly, so grab them while you can.
iOS Apps Now Free
Flic – Delete & Manage Camera Roll | Easily Delete Photos to Increase Disk Space [Now free, down from $$1.99] Clean up valuable storage memory on your phone by easily deleting pictures from your camera roll with ease.
Figure [Now free, down from $0.99] Got three minutes and want to make some music? Figure is the fun music-making app for instant inspiration.
Screeny – Delete Screenshots Easily [Now free, down from $0.99] Screeny is an utility app that helps you save space consumed by screenshots.
A Few Days Left [Now free, down from $3.99] A Few Days Left is an epic action experience!
Orbitum [Now free, down from $1.99] The rules are simple: switch the orbits, survive against all odds and keep calm.
iOS Apps On Sale
Mextures [On sale for $0.99, down from $1.99] Mextures is the best app for applying film grain, textures, light leaks and beautiful gradients to your images in seconds.
Hydra – Amazing Photography [On sale for $1.99, down from $4.99] Hydra offers innovative photo capture technology, and lets you take beautiful pictures even in the most difficult lighting conditions, which makes it a great companion to iOS Camera app.
Juxtaposer [On sale for $0.99, down from $2.99] Juxtaposer lets you combine multiple pictures into creative and fun photomontages quickly and easily thanks to its intuitive and responsive user interface.
SKRWT [On sale for $0.99, down from $1.99] The missing link in high-end Smartphone Photography – #SKRWT is here! No more crooked lines!
Grafio – Diagrams & ideas [On sale for $1.99, down from $8.99] Make neat, clean diagrams and schemes easily. Explain your idea or just clear it out for yourself mind mapping it. Teach. Present.
NightCap Pro [On sale for $0.99, down from $1.99] NightCap Pro is a must have app: it's the ultimate photo and video camera app for dark or low light situations.
Discounted Mac Apps
Pixelmator [On sale for $14.99, down from $29.99] Pixelmator takes full advantage of the latest Mac technologies, giving you speedy, powerful tools that let you touch up and enhance images, draw or paint, apply dazzling effects.
ScreenFlow 5 [On sale for $49.99, down from $99.99] Record your screen. Edit your video. Share with the world.
Writed [On sale for $Free, down from $1.99] Writed is a distraction free text editor that will help you type more in less time.
Flare 2 [On sale for $6.99, down from $14.99] Choose from a variety of Flare's built-in Effects or create your own using dozens of individual photo filters in near infinite combinations. Easy to learn for casual hobbyists, Flare 2 also has the flexibility professional photographers need.
ColorStrokes [On sale for $1.99, down from $3.99] Colorstrokes bring you tools and features that are not available in any similar app. You'll feel inspired and creative.
New and Notable Apps
Boss Monster [Free] Become a boss, build a dungeon, and destroy puny heroes. The best-selling indie card game has arrived to iOS!
The Quest Keeper [Free] Help a lowly peasant on his journey to become a powerful dungeon master!
Marvel Mighty Heroes [Free] No true hero can ever do it alone, so you'll be smashing and blasting with an all-star cast of Marvel Super Heroes
Updates you don't want to miss
TweetDeck by Twitter [Free] TweetDeck makes it easier for publishers, marketers and power users to track the real-time conversations they care about. Version 3.9.482 brings the following changes:
Share access to your accounts safely & securely with Teams
Keep the conversation going with Group DMs
Add up to 4 images with every Tweet
GIFs and Videos now play in-line
Share a Tweet via Direct Message to a group of friends
Dataminr subscribers can now add columns and receive notifications of new alerts to Dataminr watch lists
Loads of little bug fixes and improvements under the hood.