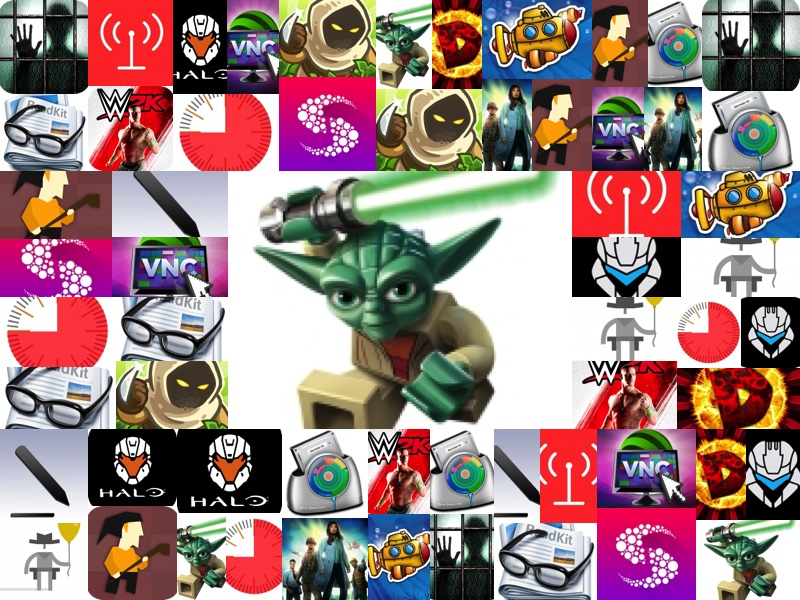 Here are some of the best free apps, app updates and new apps that have landed in the App Store recently. Today's notable apps include a discount on Ready Steady Play, the new Halo: Spartan Strike and a major update to Hotel Tonight. All app prices are USD and subject to change. Some deals may expire quickly, so grab them while you can.
iOS Apps Now Free
Data Widget [Now free, down from $1.99] The first iOS data widget, a single swipe is all! It takes a creative design named double progress, which brings time and data in one simple diagram. You can see all at a glance . Compatible with all carrier networks!
Demolition Physics [Now free, down from $2.99] Demolition Physics – demolition simulator in 3D with real physics.
Ready Steady Play [Now free, down from $1.99] Ready Steady Play is a Wild West-themed game starring an affable cowboy and his trusty hobby horse.
U-Boot [Now free, down from $0.99] U-Boot is a very enjoyable side-scrolling submarine game. Navigate your submarine by tilting your iPhone (or iPod Touch).
Timer+ Touch HD [Now free, down from $1.99] One of kind touch timer app. Set Timer with Just 2 touches.
iOS Apps On Sale
Kingdom Rush Frontiers [On sale for $0.99, down from $2.99] The world's most devilishly addictive defense game is back – welcome to Kingdom Rush: Frontiers!
Asketch [On sale for $2.99, down from $3.99] Asketch is a unique and versatile sketch pad that fits in your pocket. It allows creativity on the go, anytime, anywhere.
Remoter VNC – Remote Desktop [On sale for $0.99, down from $2.99] The only Remote Desktop client you'll ever need!
Pandemic: The Board Game [On sale for $4.99, down from $6.99] As skilled members of a disease-fighting team, you must keep four deadly diseases at bay while discovering their cures.
SoundCatcher- Instant music recognition [On sale for $0.99, down from $2.99] oundCatcher makes impossible! Download NOW and instantly recognize the music playing around!
Discounted Mac Apps
Clear Day® – Weather HD formerly [On sale for $1.99, down from $3.99] Enjoy the most unique and beautiful weather app. Clear Day® is the only weather app that provides animated NOAA radar widget, real-time weather alerts, instant access to weather forecast through the menubar and more.
LEGO Star Wars III: The Clone Wars [On sale for $4.99, down from $19.99] Begun, the Clone War has – LEGO style!
Disk Inspector [On sale for $3.99, down from $7.99] Disk Inspector is a utility that allows you to locate "space eaters" – big files and folders saved on any of your Mac disks or drives.
ReadKit [On sale for $4.99, down from $9.99] ReadKit is a full-featured read later and RSS client that supports services from Instapaper, Pocket, Readability, Pinboard, Delicious, Feedly, Fever, NewsBlur, Feedbin and Feed Wrangler and has built-in RSS capabilities.
Snapselect: Duplicate and Similar Photos Cleaner [On sale for $7.99, down from $9.99] Snapselect automatically discovers your duplicates and similar photos, and groups them for your convenient management!
New and Notable Apps
Sago Mini Toolbox [$2.99] Come build with the Sago Mini friends! Use a wrench, try a saw, or hammer some nails.
Halo: Spartan Strike [$5.99] Delve into 30 challenging missions through cities and jungles using a devastating arsenal of weapons, abilities and vehicles including the iconic Warthog against the Covenant and Promethean enemies.
Halo: Spartan Assault [$5.99] Battle your way through 30 action-packed missions against the Covenant as you explore the origin of the Spartan Ops program featured in Halo 4.
Lost Within [$6.99] From the developer of Prey — Survive a haunted asylum and its monstrous Inhabitants.
WWE 2K [$7.99] WWE 2K, the only authentic WWE in-ring mobile game, puts the power, intensity, and raw emotion of WWE wrestling in the palm of your hand.
Arcane Tower [$1.99] Evil reigns throughout the kingdom, darkness obscures the landscape. A brave wizard is determined to put an end to all of this. But there's only one way. The Arcane Tower keeps the powers and secrets required to defeat all the evil.
Updates you don't want to miss
Any.do – To-Do List, Task Manager, Daily Reminders & Checklist Organizer [$Free] Millions around the world use Any.do to capture everyday tasks, organize big projects and share lists with the people around them. . Version 3.0.0 includes the following changes:
Complete design update and navigation overhaul
List Sharing is finally here!
Two brand new list filters (Date, Priority or original List)
Rich, bold new themes to fully customize your Any.do experience
Custom default list – choose exactly what list you want as your default
Learn everything you need to know in a 5 second on-boarding experience
Hotel Tonight [Free] Hand-selected hotels at great prices. Book your Tonight, now up to 7 days in advance.. Version 7.0 includes the following changes:
Revamped our design to make your bookings, inviting friends (free travel!) and your account info even easier to access – like Birkenstocks, tabs are making a comeback. And we're making swiping both left and right a good thing.
Rate tracking! Tap "Track it" at the top of a city's hotel list (you'll see it when you search for tomorrow and beyond) and we'll send you daily push notifications about changes in price, plus how many new hotels have added rooms. It's the best way to stay in the know about our amazing last-minute rates, and great for those times when you're not seeing the right hotel or when you're still locking down plans. And for power-procrastinators!