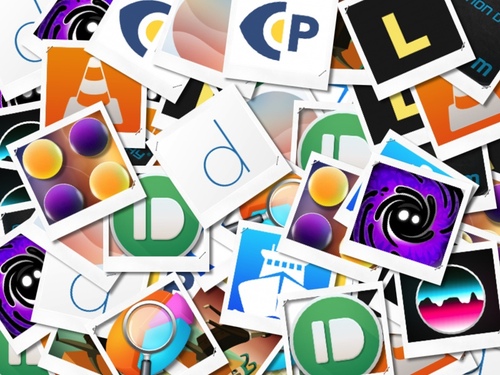 Here are some of the best free apps, app updates and new apps that have landed in the App Store recently. Today's notable apps include PerfectReader Pro, Duet Display and the highly anticipated VLC for iOS update. All app prices are USD and subject to change. Some deals may expire quickly, so grab them while you can.
Apps Now Free
PerfectReader Pro – PDF & Document Reader for Adobe Acrobat & Microsoft Office [iOS Universal; Now free, down from $5.99] PerfectReader 3 is for those people who are looking for a perfect PDF & Office document reader for iPhone/iPad.
The Meeting App [iPad; Now free, down from $9.99] No more pointless meetings, because the Meeting App is Designed for Action®, making it easy for you to go from note-taking to decision-making, followed by action.
Nihilumbra [iOS Universal; Now free, down from $2.99] Discover the beautiful world of Nihilumbra and join Born on his adventure to find himself whilst trying to escape from his inevitable curse.
Wheel & Deal [iOS Universal; Now free, down from $2.99] WHEEL & DEAL is a dashing arcade shooter made of lasers, space and everything ace.
Legend – Animate Text in Video & GIF [iPhone; Now free, down from $1.99] Turn text into stunning animations!
Printer Pro – print documents, photos, web pages and email attachments [iOS Universal; Now free, down from $6.99] Print attachments, documents, web pages and more right from your iPhone and iPad to any Wi-Fi or USB printer. Apple's App of the Week!
Apps On Sale
Back to Bed [iOS Universal; On sale for $0.99, down from $3.99] Back to Bed is a 3D indie puzzle game set in a unique and artistic dream world, wherein you guide the sleepwalker Bob to the safety of his bed.
Ship Finder – Live Vessel Tracking [iOS Universal; On sale for $0.99, down from $3.99] Ship Finder shows live moving ships on a worldwide map.
Duet Display [iOS Universal; On sale for $7.99, down from $15.99] Duet Display allows you to use your iPad or iPhone as an extra display. Developed by a team of ex-Apple engineers, duet is the first high performance solution that has zero lag.
Fresh Air – Beautiful, personalized weather [iOS Universal; On sale for $1.99, down from $2.99] A beautiful and intuitive way to see the weather and immediately understand what it means for your plans. Weather, intimately personal to you.
New and Notable Apps
Arnhem: Airborne Assault [iOS Universal; $1.99] Arnhem: Airborne Assault is a hex and tile turn based war game based on Operation Market Garden.
Disk Analyzer Pro) [OS X; Free] Disk Analyzer Pro is a flexible tool for providing a detailed drive usage report instantly. It frees up drive space in the blink of an eye.
BlastBall MAX) [iOS Universal; $2.99] BlastBall MAX is the ultimate challenge for puzzle fans, bringing you an ALL NEW puzzle mechanic.
Updates you don't want to miss
VLC for iOS [iOS Universal; Free] VLC for iOS is a port of the free VLC media player to iPad, iPhone and iPod touch. Version 2.4.1 brings the following changes:
Note: following a legal request, this update does not include support for the AC-3, E-AC-3 and MLP multi-channel audio codecs.
UI improvements
Reliability improvements for UPnP and WiFi Sharing
Updated decoders
Pushbullet [OS X; Free] Pushbullet saves you time by moving your notifications, links, and files wherever you go. Version 3 brings the following changes:
Improved Bluetooth handling — seeing your iOS notifications on Mac will be more reliable
Fixed Pushbullet from restarting in the menubar when your computer reboots
Fixed issue where notifications weren't being shown
More translations!