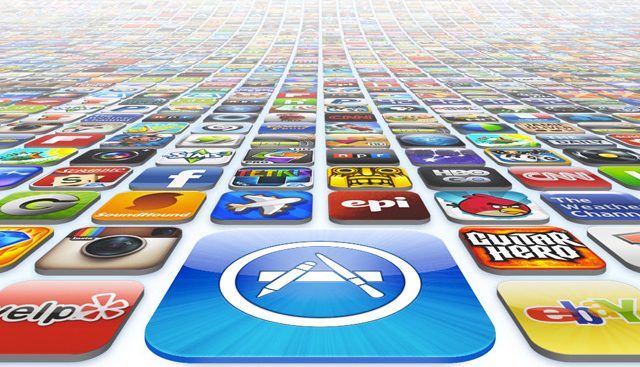 Here are some of the best free apps, app updates and new apps that have landed in the App Store recently. Today's notable apps include a discount on MacID for iOS; the new Fearless Fantasy game; and a significant update to Flowvella for OS X. All app prices are USD and subject to change. Some deals may expire quickly, so grab them while you can.
iOS Apps Now Free
Black Rainbow HD (Full) [Now free, down from $6.99] Will you survive the impossible!? For adventurer Helen Stone, the biggest adventure is yet to follow!
Combo Crew [Now free, down from $1.99] In a world where a fist to the face is a perfectly viable solution, Mr. Boss has it all.
Fit Simply – Pedometer to Watch your Steps [Now free, down from $0.99] Fit Simply uses the motion chip so it doesn't drain your battery like other apps.
System Monitor – Battery Health, Free Memory, Used Space. [Now free, down from $1.99] The app monitors MEMORY USAGE, BATTERY LIFE, Used Space, Running processes and device information.
Orderly – Reminders, Tasks & To Do Lists [Now free, down from $0.99] Orderly is a nice and incredibly easy to use todo list app designed exclusively for iOS 8.
iOS Apps On Sale
MacID for iOS [On sale for $0.99, down from $3.99] Unlock your Mac with just your fingerprint, passcode, or wrist – without even unlocking your iOS device.
Fine Scanner PRO : Scan and OCR multipage docs, passport or receipt from paper and save in PDF or JPEG [On sale for $0.99, down from $9.99] FineScanner PRO turns your mobile device into a powerful all-purpose mobile scanner & document manager that allows you to quickly capture images, creating electronic documents in PDF and JPG.
MouseWait Disneyland Wait Times Platinum Insider's Guide to Disneyland [On sale for $3.99, down from $4.99] Disneyland Insider's Guide + EVERYTHING you need for your next trip to Disneyland!
SKRWT [On sale for $0.99, down from $1.99] #SKRWT is here! No more crooked lines! This keystone and lens-correction tool turns your phone into a view camera.
Discounted Mac Apps
Trine [On sale for $1.99, down from $9.99] Trine is a beautiful fantasy action platformer with a fairytale-like atmosphere, following the journey of three heroes – a Wizard, a Knight and a Thief – in a quest to save the kingdom from evil.
Trine 2 [On sale for $2.99, down from $14.99] Trine 2 is a sidescrolling game of action, puzzles and platforming.
Civilization: Beyond Earth [On sale for $14.99, down from $49.99] Sid Meier's Civilization: Beyond Earth is a new science-fiction-themed entry into the award-winning Civilization series.
New and Notable Apps
Fearless Fantasy [$3.99] As Leon, the world's most dangerous bounty hunter, you embark on a mission to slay the world's weirdest creatures, and save a girl from an awful marriage.
DEAD EYES [$3.99] DEAD EYES is a turn-based puzzle game in a grey foggy world being taken over by zombies.
Alternote — the Beautiful Note-taking App for Evernote [$4.99] Alternote is a gorgeous OS X note-taking app that integrates with Evernote.
Updates you don't want to miss
FlowVella – Presentation Software [Free] FlowVella allows anyone to QUICKLY and EASILY create BEAUTIFUL, INTERACTIVE presentations with images, text, videos, PDFs, links and photo galleries and post them to the web . Version 1.3 includes the following changes:
Now FREE to download and use.
Create a customized share URL when posting your Flows
Email PDFs while viewing a flow, without leaving the app.
Load Flows by custom URL, as well as ID, with Cmd+L
Unpost from My Flows (right-click) or Creator window (File menu)
Purchase Monthly or Yearly Premium subscriptions from inside the app.
Added more font faces support to Arial, Futura, Courier, Gil Sans, Times New Roman & Papyrus.
We sincerely appreciate all the support of our early 'paid' Mac users, we had to make this change to simplify our product offering and build a sustainable business. We sent an email when we updated the app with coupon offers and discounts. Please reach out to us directly at support@flowvella.com if you would like us to resend. We are also offering FREE premium to all students, visit flowvella.com/pricing for more details. Additionally, we offer a free month of premium for every new user you refer – that referred user also gets a free month of premium, visit flowvella.com/referrals to claim.