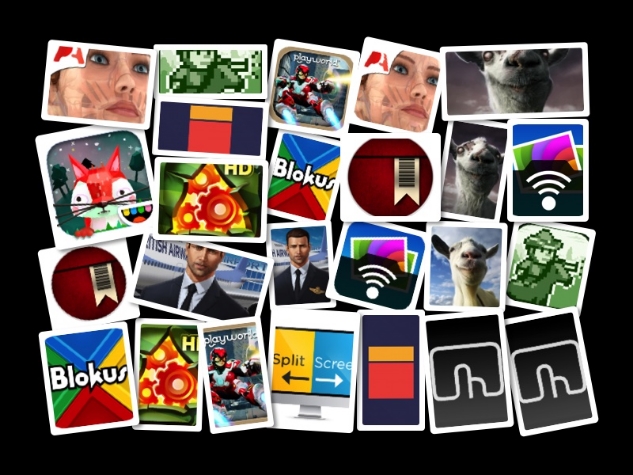 Here are some of the best free apps, app updates and new apps that have landed in the App Store recently. Today's notable apps include a discount on Toca Nature, the new Goat Simulator GoatZ game and a notable update to PhotoSync. All app prices are USD and subject to change. Some deals may expire quickly, so grab them while you can.
iOS Apps Now Free
BTT Remote [Now free, down from $1.99] BTT Remote (BTT stands for BetterTouchTool) is a great remote control for your Mac.
Peek Calendar – Simple & Minimalist Cal [Now free, down from $2.99] Peek is a quick and simple to use calendar for your iPhone. It is designed to be glance able and intuitive.
2-bit Cowboy [Now free, down from $0.99] 2-bit Cowboy is a Western action platformer game, styled after classics of the Gameboy era.
Toca Nature [Now free, down from $2.99] Nature is magic. Toca Nature delivers that magic to your fingertips.
iOS Apps On Sale
Goat Simulator [On sale for $1.99, down from $4.99] Goat Simulator is the latest in goat simulation technology, bringing next-gen goat simulation to YOU.
Playworld Superheroes [On sale for $1.99, down from $2.99] Made for kids aged 4 to 11! Unleash the power within with Playworld® Superheroes, a game that challenges every player to create and then become their own superhero!
Mysterious Flight [On sale for $0.99, down from $1.99] Great thrilling hidden object adventure full of mysteries, puzzles and brain teasers.
Blokus™ – Attack, Block & Defend! [On sale for $0.99, down from $1.99] Stake your claim, protect your territory, and strategically block your opponents!
SketchParty TV [On sale for $0.99, down from $4.99] SketchParty TV is the fun Pictionary-style drawing and guessing party game to play on your iPad and Apple TV!
Pocket Anatomy [On sale for $9.99, down from $14.99] Full 3D male & female body App with a remarkable 100,000+ words of anatomical content.
Discounted Mac Apps
Split Screen [Now free, down from $6.99] Split Screen allows you to effortlessly resize windows to exactly half your desktop at the touch of a simple keystroke.
Home Library OS [Now free, down from $2.99] Home Library easily maintains your personal collection of books, CDs and DVDs.
TraductoPro [Now free, down from $49.99] TraductoPro is the most advanced and most complete localization tool. It automates not only the Xcode localization process for iOS and Mac app but also helps developers manage their marketing efforts through localization.
New and Notable Apps
Doodle Tanks™ HD [$1.99] It's Time to Go to War! From the Creators of Doodle God & Doodle Devil Comes a New All Ages Puzzle Game!
Goat Simulator GoatZ [$4.99] GoatZ is the latest official addition to the Goat Simulator universe, and is a fine contender for the dumbest thing to come from Coffee Stain Studios yet – GOATS AND ZOMBIES IN THE SAME GAME!
Updates you don't want to miss
PhotoSync – wireless photo and video transfer, backup and share app [$2.99] PhotoSync allows you to transfer your photos & videos between your iPhone, iPad, Mac or PC over your local Wi-Fi network. . Version 3.0 includes the following changes:
Support for Amazon Cloud Drive
Delete support
Full support for iCloud Photo Library
Full support for iPhone 6 and iPhone 6+
Support for new OS X Photos App
Powerful subdirectory creation features
Full support for burst photos and photo & video edits
Support for folders and nested structures
Smart Albums
Moments
Screenshots
Advanced Display Options
Extended RAW + JPEG support
Avoid duplicates feature
Sort files on remote services by file extension
iBeacon Support for Autotransfer
Custom file name support