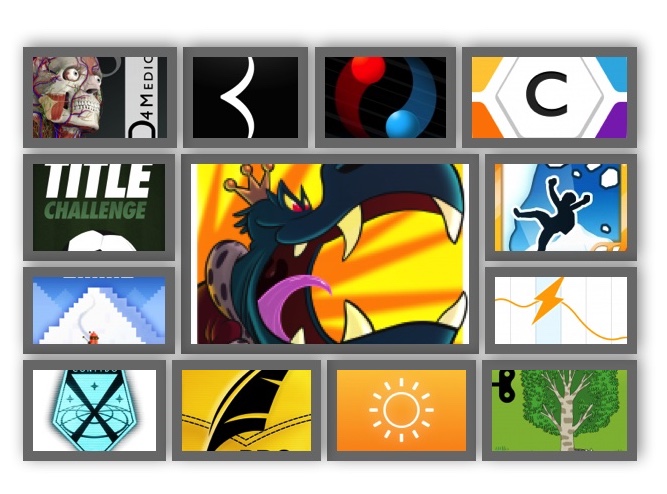 Here are some of the best free apps, app updates and new apps that have landed in the App Store recently. Today's notable apps include a discount on Action Climbing; the Skiing Yeti Mountain game; and a significant update to Lumy photography app. All app prices are USD and subject to change. Some deals may expire quickly, so grab them while you can.
iOS Apps Now Free
Title Challenge – Football Manager [$3.99 → Free] Made by fans of classic Champ Man, Title Challenge is a back to basics football manager game that puts the fun back into managing your favourite club.
Textkraft Pocket – Write text, research, correct & share [$3.99 → Free] Textkraft Pocket for iPhone and Apple Watch is a professional writing app and document reader in one app. Be productive, every day, wherever you need information and write down your ideas.
Action Climbing [$0.99 → Free] Climb as high as you can in this fast-paced action game on dangerous mountains.
Duet Game [$2.99 → $1.99] Enter a mesmerising trance of co-dependence in Duet. The rules are simple: control two vessels in sync, survive against all odds and keep calm.
iOS Apps On Sale
Essential Anatomy 5 [$24.99 → $0.99] Essential Anatomy 5 is the most successful anatomy app of all time and has more content and features than any other anatomy app — bar none!
Weather Line – Temperature Trend, Accurate Forecast, and Monthly Averages [$2.99 → $1.99] Visual graph forecast by 48 hours, 8 days, or 12 months. Available Worldwide.
Blek [$2.99 → $0.99] Blek is a unique game about imagination and personality. Everything you draw keeps moving – and watching your creations move is like watching magic.
Discounted Mac Apps
1Password – Password Manager and Secure Wallet [On sale for $34.99, down from $49.99] 1Password creates strong, unique passwords for every site, remembers them all for you, and logs you in with a single click.
XCOM Enemy Unknown – Elite Edition [$34.99 → $16.99] XCOM, the Extraterrestrial Combat Unit – humanity's last hope.
Mini Ninjas [On sale for $2.99, down from $9.99] Introducing the world's smallest heroes. The cutest little ninjas in the whole of feudal Japan.
Money by Jumsoft [On sale for $14.99, down from $39.99] Money by Jumsoft presents a powerful, comprehensive, and intuitive system designed to help you keep control of your financial life.
GoodTask 2 – Reminders/To-do/Task Manager [On sale for $9.99, down from $19.99] Reminders have been completely reimagined and with GoodTask 2, it's now a powerful task manager.
New and Notable Apps
Capitals – Free Word Battle [Free] Play against your friends to spell the best words and expand your territory. Use strategy to defend your capital and knock out your opponent's!
Skiing Yeti Mountain [Free] Carve your way through hundreds of levels as you search for the elusive Yeti.
Bad Dinos [$2.99] Play Bad Dinos – a new kind of tower-defense game that makes the rest feel ancient!
Updates you don't want to miss
Lumy – Helps You Track Photographic Times [$1.99] Lumy helps you take beautiful photographs by letting you keep track of the Magical hour (also known as Golden Hour). Version 1.5 includes the following changes:
Support for Apple Watch. ( Photographic Times on your wrist, Exactly where you want it to be. )
Switch between selected locations time zone and native timezone.
Now you can drop a pin exactly where you want in the Map view.
Various bug fixes.
Plants by Tinybop [$2.99] Unearth the secrets of the green kingdom! Explore the forest, desert, and grasslands in this interactive diorama of the world's biomes.. Version 1.1.4 includes the following changes:
Updated to play better with our new Tinybop apps, Homes, Simple Machines, and The Robot Factory.