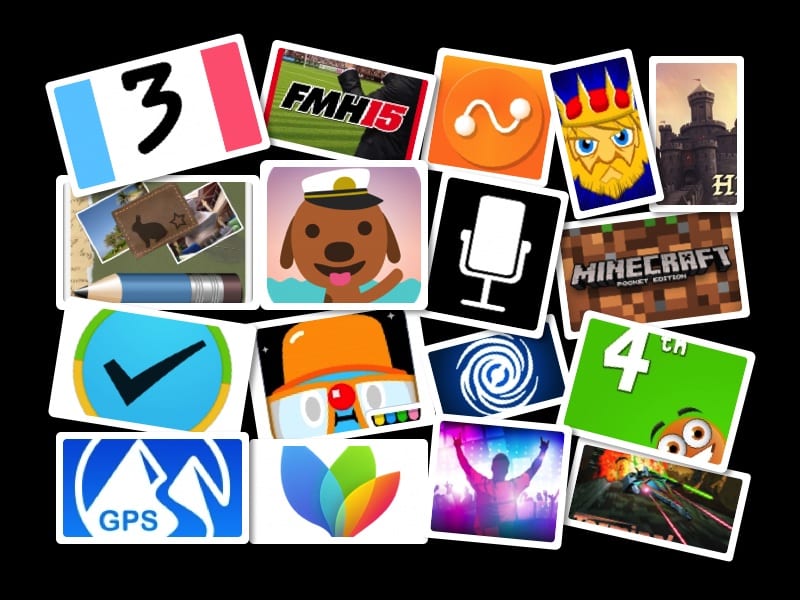 Here are some of the best free apps, app updates and new apps that have landed in the App Store recently. Today's notable apps include a discount on 2Do; the new Sago Mini Boats; and an update to iWatermark+. All app prices are USD and subject to change. Some deals may expire quickly, so grab them while you can.
iOS Apps Now Free
StarMap 3D+: Guide to the Night Sky, Planets, Constellations, and Astronomy [$2.99 → Free] StarMap 3D Plus is the portable star atlas for beginners or advanced astronomers.
iTooch 4th Grade | Math, Science and Language Arts exercises for 4th graders [$9.99 → $3.99] With more than 4,500 exercises, iTooch 4th Grade is a new and fun way of practicing and learning Maths, Language Arts and Science for 4th Graders.
LiveTunes: Make your music sound LIVE! [$0.99 → Free] What if you could make any regular song sound like a live concert with the touch of a button? What if you could feel the energy of the crowd cheering and screaming for your tracks?
2Do [$14.99 → Free] GTD®, XYZ and everything in between – it can handle it all. Seriously.
Toca Band [$2.99 → Free] Play with sounds and create your own band!
Puzzle Chess [$2.99 → Free] This is NOT your ordinary Chess game! This is a Chess Adventure!
Ice Crisis [$1.99 → Free] The penguins are trapped in colored ice blocks and you are their only hope for escape!
iOS Apps On Sale
Threes! [$3.99 → $2.99] Threes is a tiny puzzle that grows on you.
Avadon: The Black Fortress HD [$9.99 → $4.99] Avadon: The Black Fortress HD is an epic, old school fantasy role-playing adventure, with a fascinating story and 40+ hours of gameplay.
Football Manager Handheld 2015 [$8.99 → $3.99] Football Manager Handheld 2015 (FMH15) is the latest release in the best-selling, award-winning series of games on mobile and tablet devices which allows you to live out the dream of managing your favourite real-life football (soccer) club.
Track Kit Pro – GPS Tracker with offline maps, Compass, Speedometer, Rangefinder and Theodolite [$5.99 → $2.99] Track Kit Pro is a great GPS tracking and publishing app packed with tons of cool features.
bossjock studio [$9.99 → $4.99] Podcasters, Voiceover Artists, DJs, this is your app. Life without fan noise is good! bossjock studio makes it easy to create and publish rich audio productions on your iPhone and iPad.
Maps 3D PRO – GPS Tracks for Bike, Hike, Ski & Outdoor [$4.99 → $0.99] If you're a fan of biking, hiking and running then Maps 3D is the ideal app designed for planning your outdoor adventures.
Discounted Mac Apps
2Do [$24.99 → $49.99] GTD®, XYZ and everything in between – it can handle it all. Seriously.
Sun Salutation – Yoga [$0.99 → Free] Yoga – Sun Salutation is an application with voice and visual instructions designed especially for people who want to begin their adventure with Yoga practice.
Victory Day [$4.99 → $0.99] Victory Day is a fun side-scrolling shooting game for your Mac!
New and Notable Apps
Sago Mini Boats [$2.99] Pack your bags and set sail with Harvey the dog. Pick a destination, select a boat and sail the high seas.
Terminal Velocity™ [$2.99] In the far future, armadas from surrounding systems have suddenly waged war on Earth, destroying crucial installations and major cities – Earth is quickly brought to its knees.
Updates you don't want to miss
iWatermark+ [$3.99] The Essential Watermarking App for Professionals, Business and Personal Use.. Version 2.4 includes the following changes:
Added: Two major new watermark types — "Resize Photo" and "Apply Filter".
Added: "Embossed/Engraved Text is Transparent" setting.
Tweak: Use proper file name extension when exporting a video.
Added: "Pick" button on a "Signature Scan" panel (in addition to an
existing "Scan" button).
MindNode – Delightful Mind Mapping [$9.99] MindNode makes mind mapping delightful. Mind maps are a visual representation of your ideas, starting with a central thought and growing from there.. Version 4.0 includes the following changes:
Notes – a great way to add more content to your ideas
Connection Labels – enhance your cross connections with context
Stickers – a custom set of colored and tinted icons
Apple Watch app – view your important documents as an outline
New Styles and new content inspector – add shapes, borders and strokes to your nodes
Improved Layout – Better manual layout and new Smart Layout options
Personal Theme – makes it easier to create your personal style
New custom user interface font