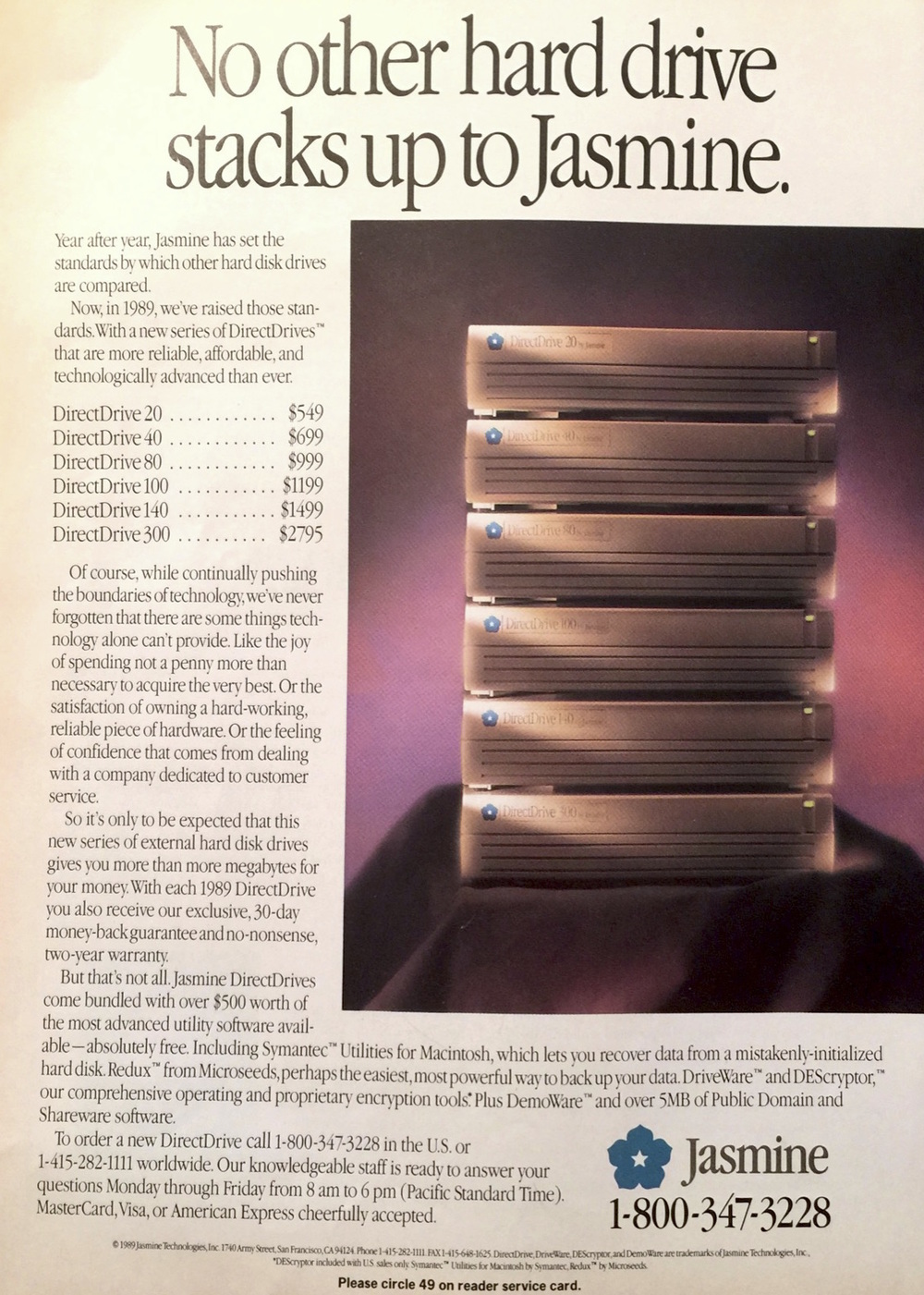 Ahhh, 1989. That was the time when you could spend $549 for a "reliable, affordable and technologically advanced" 20MB hard drive from Jasmine Technologies. This company lasted just five years — 1986 to 1991, and is known as being the first technology company to be based in San Francisco rather than Silicon Valley. It was also a company that was well-known to Mac users of the era as being customer-focused, something that was important when you didn't have an Apple Store to go to when you needed help.
The price of Jasmine's hard drives was pretty much par for the course for the time. The DirectDrive 300 you see listed there? If you needed that much storage, you were paying about $9,500 per gigabyte for the privilege. The 300MB drive was a real bargain compared to the 20MB version, which sold for the equivalent of about $28,000 per GB! At that rate, 1TB of storage — common in today's desktop Macs — would run about $30,000,000…
If this little trip down memory lane doesn't make you all warm and fuzzy, check out this Flickr album with other images from the world of Jasmine. Have some memories — good or bad — of Jasmine drives? Tell us about them in the comments.