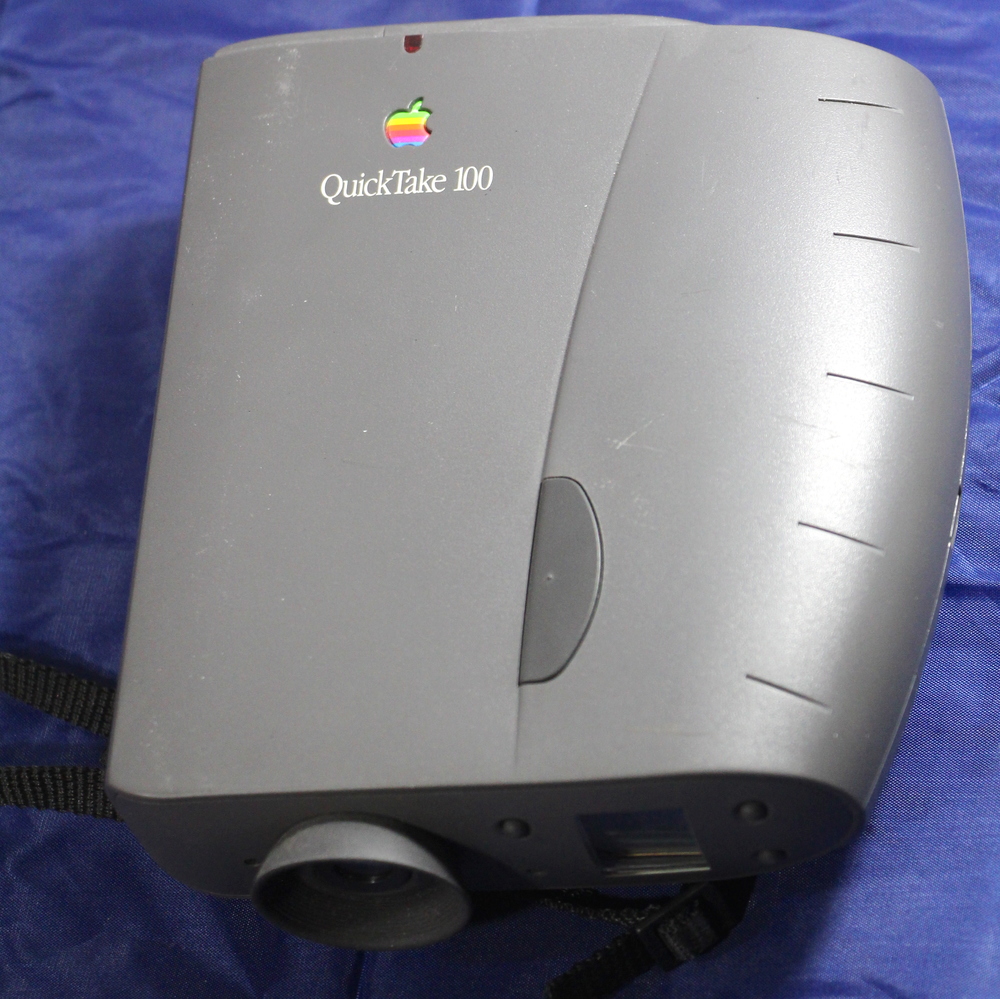 We decided to pass on the Wearables Wednesday column yesterday since you're all probably getting your fill of a certain wearable, but there's definitely time for a Throwback Thursday.
Today, rather than showing you some of those old Mac magazine ads and articles, I'm showing you one of the favorite toys in my "Museum of Antique Technology" — the Apple QuickTake 100 digital camera.
This camera was first introduced to the public in 1994, and I recall being thrilled by it when Apple took photos of WWDC attendees and printed out MacWorld Magazine covers with our pictures on them. Between the slowness of transferring the images to the Mac and the dreadful crawl of the color printer they were using, it took well over an hour to pick up my photo…
The QuickTake 100 is widely believed to be the first successful consumer digital camera, although other manufacturers sold cameras as early as 1989. The camera has a whopping 640 x 480 resolution, and stores images in a spacious 1 MB of flash RAM. Files weren't stored in JPEG or RAW formats back in the day — instead, they were stored in a proprietary QuickTake format as well as Apple's PICT format.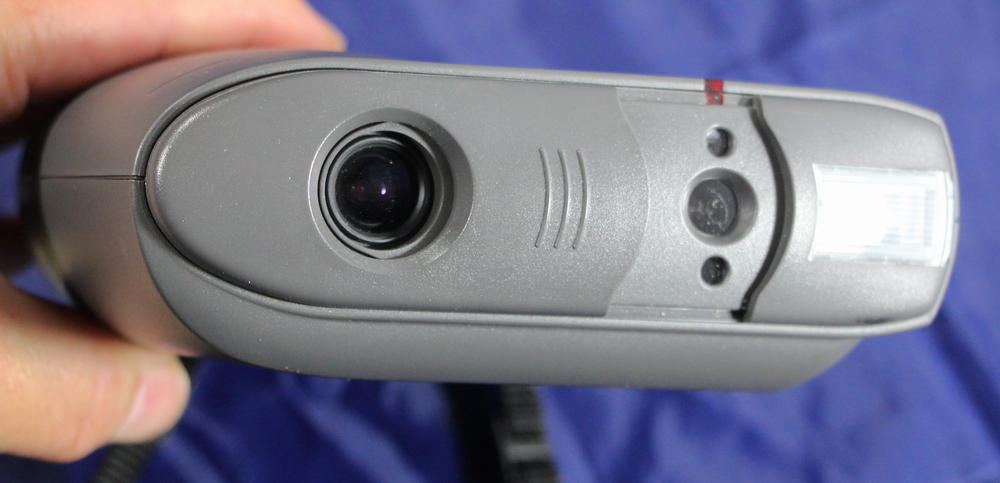 Fortunately, I never had to pay the $750 price tag for this camera. Instead, my nephew found it in a pile of discards while he was a grad student at MIT. Knowing my love of old tech, he sent it to me. I was able to try the camera a few years ago, but wasn't able to get the files moved over to my Mac. If I had been able to do the transfer, I could have used the venerable Graphic Converter application to open the files as it's the only app around that will open the QTK files.
Powered by three AAA batteries, the QuickTake 100 has a built-in flash, shutter speeds between 1/30 and 1/750 of a second, and a aperture range of f/2.0 to f/16. It has an 8mm lens that is the rough equivalent of a 50mm standard lens on a 35mm camera, and shoots 24-bit color. I remember the photos as being quite grainy and they always seemed to have a reddish tinge.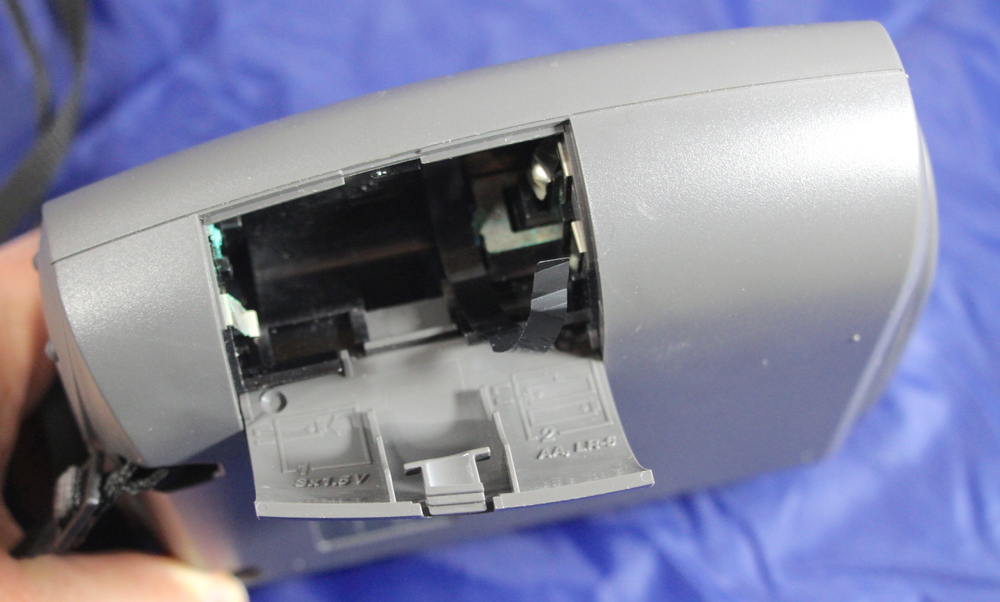 Without batteries and with the camera strap, the QuickTake 100 weighs a hefty 15.7 ounces. By comparison, the iPhone 6 Plus with its 8 MP camera weighs just 6.1 ounces. As you can see from the photos, it looks a lot more like a pair of binoculars than a digital camera. The QuickTake 100 doesn't have a digital viewfinder; instead, you just look through a tiny window at your subject and press the shutter button on top of the camera to take your photos.
Built for Apple by Kodak — a company which has sadly faded due to its inability to recognize the significance of digital photography — the QuickTake 100 was discontinued for good when Steve Jobs returned to the company in 1997. However, I don't remember seeing all that many of them in Apple retailers after about 1996, so they may have gotten the corporate axe earlier.
If I have some time to get this old camera hooked up again, I'll shoot some video and feature it in a future Throwback Thursday. Did you have a QuickTake 100 or one of the other early digital cameras? Tell us about it in the comments.
There's an old "Retro Apple" post about this camera located in the TUAW archives that are now located at Engadget with some additional photos of this antique.