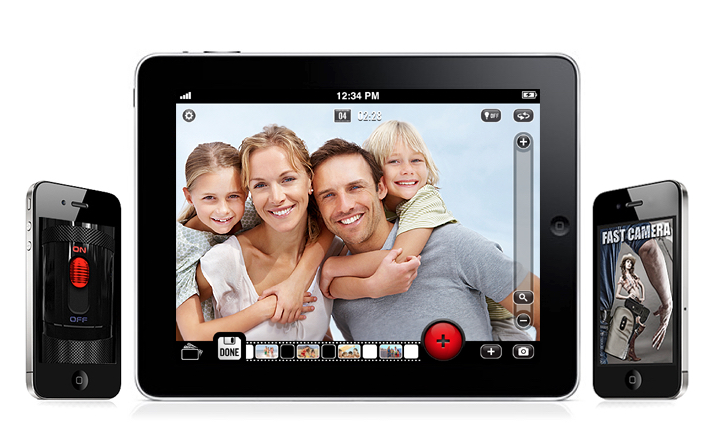 This week's sponsor of Apple World Today — and the first full sponsor of this site — is i4software, developers of a number of quality apps for iPhone and iPad.
As an added extra benefit to Apple World Today readers, if you are one of the first 50 readers to purchase the Photo & Video Bundle ($30.99) and send an email with your iTunes receipt to i4software, they'll send back a nice little treat — a promo code good for a copy of Vizzywig 8xHD! That's a $49.99 value.
I first became familiar with i4software through Vizzywig (US$29.99), a video app for iOS that can be simply described as a full video studio in an app. While at Macworld/iWorld 2014 last year for "that other blog", I was able to shoot video, edit it, add titles and transitions, and then upload the content to our YouTube channel, all from an iPad mini I was holding in my hands. This was all done on the show floor, making it possible for me to interview developers and publish video content, all without having to run back to the press room every five minutes.
Vizzywig 8xHD is a version of Vizzywig that lets you shoot, edit and share video that's 8 times the resolution of regular HD video. It's called Vizzywig 8xHD, available for $49.99 — much less than any ultra-high-definition cameras on the market.
The company also sells Fast Camera ($7.99), which can be used to take burst mode photos with an iPhone 6 or 6 Plus at up to a whopping 1,500 frames per minute.
iOS videographers will also find a lot to like with Video Filters ($7.99 with in-app purchases), which provides a hundred video (and photo) filters and effects. You can either record video straight from the app before applying the filters, or import footage from your photo library.
Photography and video apps aren't all i4software produces — they also have a number of utilities and games available for sale.
Many thanks to i4software for supporting Apple World Today this first week! If you're a developer or accessory manufacturer looking to get the word out, please take a look at our sponsorship options today.