Rain Design's mStand series was recently expanded to include stands for the iPad. They're handy for elevating and supporting the Apple tablet and are especially convenient if you use Duet Display software to use an iPad as a secondary display with your Mac.
They are available in mStand tablet, mStand tablet plus and mStand tablet pro models. I use the latter ($69.90) with my 12.9-inch iPad Pro. As mentioned, I often use the stand and tablet in conjunction with my Mac as a secondary display. Even if you don't, the mStand props up the tablet to make it easy to touch, swipe, and type (if you're using the virtual keyboard, not an Apple Smart Keyboard). It's also convenient for FaceTime chats or for use as a drawing stand with the Apple Pencil.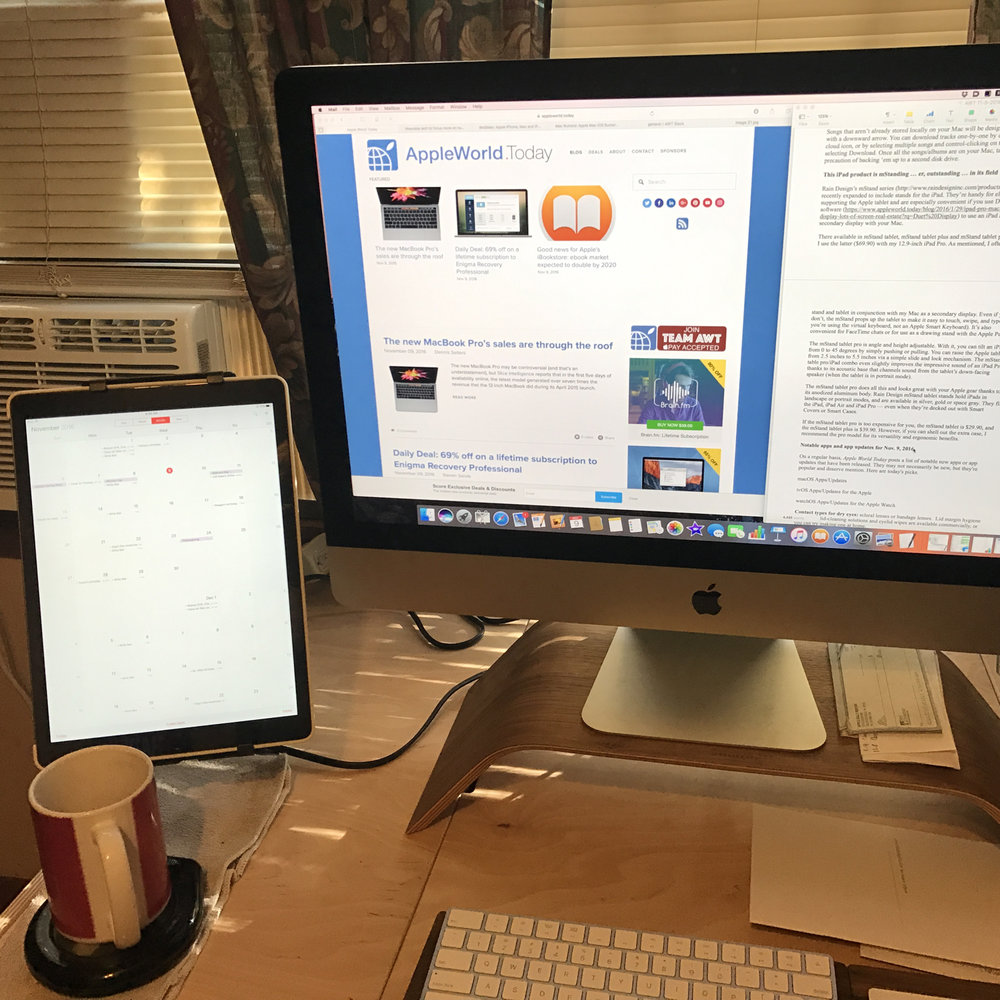 The mStand tablet pro is angle and height adjustable. With it, you can tilt an iPad from 0 to 45 degrees by simply pushing or pulling. You can raise the Apple tablet from 2.5 inches to 5.5 inches via a simple slide and lock mechanism. The mStand table pro/iPad combo even slightly improves the impressive sound of an iPad Pro thanks to its acoustic base that channels sound from the tablet's down-facing speaker (when the tablet is in portrait mode).
The mStand tablet pro does all this and looks great with your Apple gear thanks to its anodized aluminum body. Rain Design mStand tablet stands hold iPads in landscape or portrait modes, and are available in silver, gold or space gray. They fit the iPad, iPad Air and iPad Pro — even when they're decked out with Smart Covers or Smart Cases (though you will need to remove a Smart Keyboard).
If the mStand tablet pro is too expensive for you, the mStand tablet is $29.90, and the mStand tablet plus is $39.90. However, if you can shell out the extra case, I recommend the pro model for its versatility and ergonomic benefits.