iHealth Lab's iHealth Ease Blood Pressure Monitor is a full-featured, FDA-approved blood pressure testing device. And it's affordable at $39.99.
Compatible with most iOS 7 (and higher) devices, it turns your iPhone into a device for accurate blood pressure reading with, well, Ease. Tracking and managing high blood pressure is crucial, as its one of the early indicators of cardiovascular disease.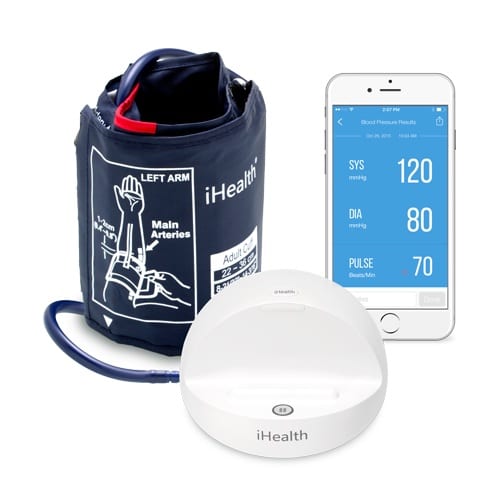 The iHealth Ease is a blood pressure monitor and cuff solution controlled by MyVitals, iHealth's free app available for iPhones and iPads in the Apple App and Google Play app stores. The iHealth Ease features an innovative "Triple Check" option that measures blood pressure three times and then averages the results to deliver a baseline reading accurate to within three percent for pressure and five percent for pulse.
The reading is transferred via Bluetooth to the user's secure iHealth account with free HIPAA-compliant data storage space, where users can analyze and chart their data using MyVitals, and share this information with a doctor or caregiver.