Apple World Today editor Steve Sande is on a fun vacation trip, so he'll be providing readers with a lot of helpful tips over the next few weeks that can help them use their tech gear confidently and safely anywhere.
The previous posts in this series include:
After two days in beautiful Ft. Lauderdale, FL, I've just boarded the Celebrity Equinox for an 11-day cruise. While in Florida, I had access to the AT&T cellular data network and to Wi-Fi at the hotel, but what happens when you're either away from your cellular carrier, perhaps out of the country all together?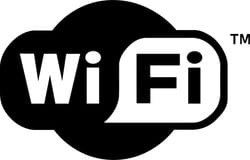 Wi-Fi
The least-cost option while traveling is to use a Wi-Fi network to make your connection. Many places offer free Wi-Fi as an enticement for customers, so going into most coffee shops, restaurants, travel attractions and hotels offer fast and free Wi-Fi for your consumption.
On fast Wi-Fi connections, you can use Skype to make low-cost voice calls to almost any phone number on the planet. There is a nominal charge to connect to landline and cellular numbers, but Skype is much less expensive that using carrier roaming services. For free computer to computer calls (and I include iOS devices in the realm of "computers"), there are also FaceTime, Facebook Messenger, and other video/audio chatting apps.
One issue with using free Wi-Fi is that some less reputable locations are hacker magnets and your credit card numbers or personal info can be subject to being stolen. In a future post, I'll talk about staying safe on public Wi-Fi.
Roaming Voice and SMS Service
If you only need to make or receive the occasional phone call and send/receive SMS (not iMessages) text messages, check into the roaming services provided by your regular cellular carrier.
AT&T has international roaming packages that vary from $40 (Passport) to $120 (Passport Gold) that offer unlimited text messages, voice calls at $1 (Passport) to $0.35 (Passport Gold) per minute, and various amounts of data (all less than 1GB) for a 30-day period.
Have a T-Mobile ONE or Simple Choice plan? You have unlimited 4G LTE data roaming and texting in 140+ "countries and destinations" primarily in Europe and South America.
Verizon's Travel Pass provides the same talk, text and data limits in your present plan for an additional $10 per day in "over 100 countries". Sprint began a plan in 2015 that provides unlimited international roaming, unlimited texting, and voice calls at $0.20 per minute in Latin America, Europe and Japan.
These are just a few of the many international data and voice plans you can take advantage of from US carriers. Visit the support pages for your cell carrier to do a much more thorough search, as international plans can differ a lot depending on your needs, your existing US voice or data plan, and more.
The Dreaded Data Roaming Issue
If you accidentally keep data roaming enabled on your iOS devices while in a foreign country or while at sea, be prepared for a shock. Your phone or iPad will merrily continue to send and receive bits all day long, while racking up hundreds of dollars worth of charges.
Although I have been on this cruise ship less than 24 hours, I was shocked this morning to find out that I had somehow accumulated over $200 in data charges and that AT&T (my usual carrier) had disabled data roaming on my iPhone. Sure enough, the one guy who should know better — me — had forgotten to turn off roaming. The iPhone glommed onto the "Cellular@Sea" system onboard the ship and was happily chewing up bandwidth at a ridiculous cost.
Fortunately, AT&T provided a free phone call to their international support line where I was able to have a service rep retroactively apply a cruise-long plan for my iPhone (in addition to the Wi-Fi plan I'm using) that cut the charge in half. It still hurt, but it's a lifelong reminder to shut off data roaming on my iPhone.
SIM Swaps on Unlocked iPhones
An "unlocked iPhone" is not tied to a particular carrier until you pop a subscriber information module (SIM) into it, and even then you can change carriers as often as you can swap SIMs. iPhones that are specifically designated as "unlocked" and those that are sold by Apple through the iPhone Upgrade Program are carrier unlocked. Your carrier might also unlock your iPhone when certain criteria are met — this varies depending on carrier, with some requiring completion of current contract obligations prior to unlocking and others doing the unlock with no questions asked.
What's the benefit of an unlocked iPhone? You can purchase subscriber information modules (SIMs) that give you a lower cost for data and/or voice service, and swap out your regular SIM with the one from a local carrier in the country you're visiting. I've personally purchased a GigSky SIM. GigSky is a partner with Apple for Apple SIM services (see next section), so I figured that it was probably a safe choice. The company also offers relatively inexpensive service in countries around the world.
One of the best places to purchase a SIM for a local carrier in the country you're visiting is at the airport when you arrive. It's a good idea to do research prior to your arrival to find out which carriers offer the best coverage and rates while you're in the country. You can purchase a variety of plans from those covering just text and voice to full unlimited plans.
Apple SIM
An even better idea — and one I hope becomes standard on all Apple devices — is the Apple SIM. It's a data-only SIM in most of the new iPad Air and Pro models that allows you to sign up for a recurring monthly data plan or just a short-term plan on a variety of carriers.
To see what carriers are available at your destination, launch System Preferences > Cellular Data, enable cellular data, and then use Select A Data Plan to see a list of available carriers and plans.
IMHO, this is the way every iPhone or iPad should work — without a carrier plan on an a la carte basis. Turn on your phone in any country, see a menu of plans and pricing, and select a carrier for a day or longer.

Airline Wi-Fi
While you're en route to another place on a flight, you may have the chance to use airline Wi-Fi systems to do work or have fun. The quality of service varies from airline to airline, and the cost can be everything from a "per-hour" charge to a full-flight fee. I've been fascinated with the improvements in aircraft-based Wi-Fi since it first arrived, and although you can't usually do video streaming or other bandwidth-intensive acts, it's a great way to get done while you're in the air.
One airline, United, is removing the inflight entertainment systems from most of its aircraft. This removes a lot of weight from the aircraft and uses less power onboard, which translates to fuel savings for the airline. In its place, United lets you use your own device connected to Wi-Fi at no cost to watch shows and movies. For Internet access there is still a fee, but if you just want to sit back and watch reruns of Modern Family, you can do so for free.
Wi-Fi and Internet access is available on most international flights now as well; Icelandair even refers to "gate to gate Internet" on its aircraft.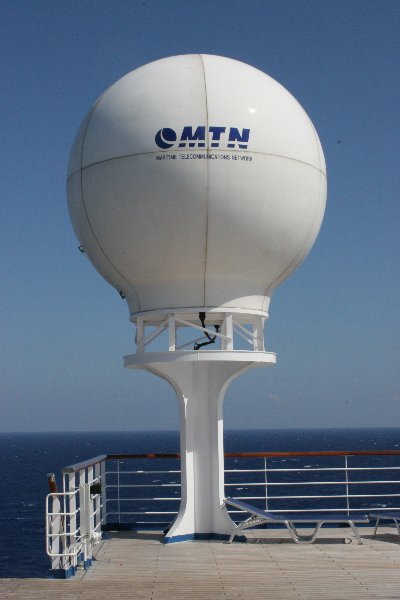 The Fringe Case: Data and Voice Services at Sea
Unless you have the ability to carry your own satellite phone with you everywhere you go, data and voice services onboard cruise ships are a commodity subject to high prices, slow connections, and frustration.
Most cruise lines use a company called MTN Satellite Communications for these services. MTN provides the connection to satellites when away at sea and to terrestrial radio systems near shore. Depending on the number of satellite dishes on your ship, the weather, and a host of other variables, your internet service can range from dreadfully slow or nonexistent to somewhat tolerable.
For example, the ship I'm currently on (Celebrity Equinox) has satellite internet that's actually fast enough for video streaming and services like Skype. On my last cruise, the ship had a satellite dish that was essentially out of order and it was so slow I felt like I was using a dial-up connection.
Some ships now provide free unlimited internet as an enticement to would-be cruisers at a certain level of cabin; in many cases that's going to save you the $15 to $30 daily charge for the package. You can also purchase plans that provide a certain number of gigabytes of data for a fee less than what you'd pay for an unlimited package, but people who use a lot of data are going to find they're renewing the plan quite often.
Your iPhone can also be used to send and receive voice calls and texts through your "local carrier" with a service called Cellular@Sea. This operates on board ships as your carrier, and all charges are either made to your shipboard account or to your home carrier account.
The Future
Several companies (Google, SpaceX, etc…) are looking into launching thousands of small communications satellites into low Earth orbit to provide global broadband. While these won't be available for at least another 5 – 6 years at the earliest, they'll be able to provide worldwide Voice over IP and data services at a lower rate than we're used to for roaming data. It's a bright future and cannot come soon enough.