Apple World Today editor Steve Sande is on a fun vacation trip, so he'll be providing readers with a lot of helpful tips over the next few weeks that can help them use their tech gear confidently and safely anywhere. 
In my last post I described different types of hardware and accessories that travelers might want to pack before going on a trip. Today, I'll talk about apps that are good to either install or familiarize yourself with prior to your departure.
General Travel Apps
There are a lot of travel-oriented apps in the App Store, but I'll only mention a few. "General" travel apps are those that provide a broad range of information about restaurants, attractions, and lodging in a specific area. My personal favorite, as it uses the usually unbiased reviews of people like you and me to provide guidance, is TripAdvisor (see image above). After you've read reviews on TripAdvisor and decide on your itinerary, many locations now accept bookings through the app as well.
Another trip favorite for me is TripIt, which uses links to your reservations to organize trips. Whether it's a cruise like the one I'll be on or a weekend visit to a local resort, TripIt is perfect for keeping track of trip itineraries and sharing them with others. When you receive a confirmation from an airline, hotel, car rental agency, or restaurant that you want to add to the itinerary, you just forward it to "plans@tripit.com" and it adds it to the itinerary you've created for that time period. TripIt is very useful for those who do a lot of business travel, as it is integrated with the Concur expense tracking app — any business expense can be directly moved automatically to Concur.
For making reservations or checking out the best pricing for travel, I use both Kayak and Trivago. Kayak is helpful for comparing prices on flights, hotels and car rentals, while Trivago — that company with that odd man as a spokesperson — focuses solely on hotels. Either app works well for getting bargains on rooms and flights.
Maps
Getting your way around your destinations is easy with an iPhone in your pocket; the GPS/GLONASS receivers in the device provide your location with pinpoint accuracy so finding your way around a map is a snap…if you have access to cellular data, that is. Fortunately, there are apps that provide map downloads ahead of time so that if you don't have an Internet connection you can still navigate.
Google Maps is probably my personal favorite for offline storage of maps. The app is free and the process is simple:
1 – Launch Google Maps, then search for the area (or city) you wish to save
2 – Tap the menu button (AKA "hamburger icon", three horizontal lines) and select Offline Areas
3 – Tap the "Custom Area" button
4 – Pinch, zoom and pan the area to target what you'd like to save. Google Maps estimates how large the download of the map will be
5 – Tap on Download. Give the area a unique name, then tap Save
Offline maps are not available in Apple's built-in Maps app. You could just do a screen capture of a map, but your iPhone or iPad will not show your location. C'mon, Apple…
Maps.me is another app that allows iPhone or iPad users to download maps. As with Google Maps, Maps.me provides turn-by-turn navigation for car, pedestrian or cycle travel. If you plan on doing any hiking, Gaia GPS is a must as it provides topo maps and trail guides for those places off the beaten path.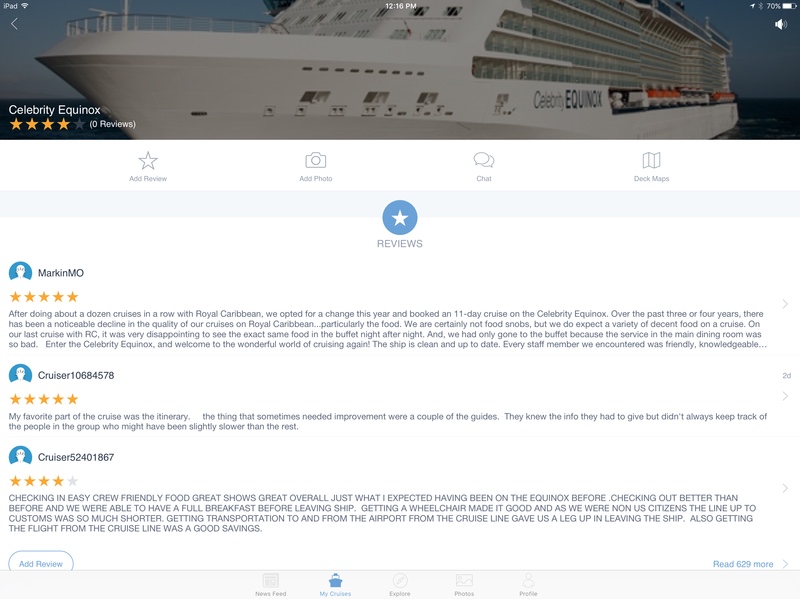 Planes, Trains, Automobiles, Cruise Ships and Hotels
Speaking of traveling, many times you're going to need to get from point A to point B before you hit the pavement and start looking around. Let's talk about some apps that you might want to have installed on your iPhone before a trip (and make sure that you've set up an account…).
First, airline apps are getting better and better. For example, not only does United Airlines provide a way to book travel from your phone, but once you've done so it's going to remind you of flight changes, provide you with entertainment onboard your flight (through Wi-Fi), and more. Using your Apple Watch as a boarding pass? Priceless!
All of the big US airlines have their own apps. Delta and American are also in the app arena with well-designed apps to give you reservation details, seat maps, and even info on traffic to your local airport.
Overseas travelers will enjoy the apps provided by airlines outside of the US. Lufthansa's app is useful just about anywhere the large German carrier flies, Emirates has an app for booking travel to the many destinations around the world it travels to, and Singapore Airlines' app was recently updated to let you check into international flights with a scan of your passport. Many national and even regional airlines have their own apps, so be sure to check the App Store for details before you fly anywhere.
In the US, Amtrak has an iPhone app for booking, keeping track of train schedules, and seeing when your train may actually arrive. In the UK, National Rail's app is the way to go, while Deutsch Bahn will get you around Germany in a flash. France's SNCF appears to be be targeted only towards French-speaking individuals, as no English-language version of its app was apparent in the App Store. You'll find a much more English-amenable railway app from East Japan Railway Company (sadly, the companion West Japan Railway Company's app isn't so friendly to English speakers).
Cars? With a map app you'll be able to find your way — scenic route or fastest way possible — across the USA. If you're renting a car, don't spend the extra bucks on a GPS system for your rental; instead, grab that car vent or dashboard mount from your car and take it with you. Apple Maps, Google Maps or Waze are excellent ways to get you from one place to another with a minimum of hassle and traffic jams.
My wife and I love cruising. While the cruise line I'll be traveling on doesn't have its own app, several major cruise lines produce apps that let you do everything from book a trip to find your way around some of the largest cruise ships in the world or plan your days aboard.
Royal Caribbean is a huge cruise line that wants you to make the best of every moment on one of their cruise ships, and the unique Royal IQ app can be thought of as a DayTimer for cruising on four of Royal Caribbean's ships. Find out what time various activities, shows, or shore excursions are scheduled with just a glance at your app, or make reservations in the specialty restaurants without having to visit the maitre'd.
A favorite of many cruise passengers is the amazing Cruise Ship Mate app, which has more than 1 million downloads. Whether you're looking for deck plans, information about a specific cruise, ship or port, the app is what you'll need. A lot of the functions of the app are available without the ridiculously expensive satellite Internet connection found on most ships, and while you're waiting for your sailing date to arrive you can chat with others who will be on the same cruise.
Hotel apps are impressive these days, especially if you're a member of one of the loyalty programs for a major hotel chain. I can't list every hotel chain here, but Marriott/SPG, Hilton, Holiday Inn (Intercontinental Hotels Group), and others provide ways to keep track of loyalty points, find out what's in and around your hotel, and even unlock your door and check in!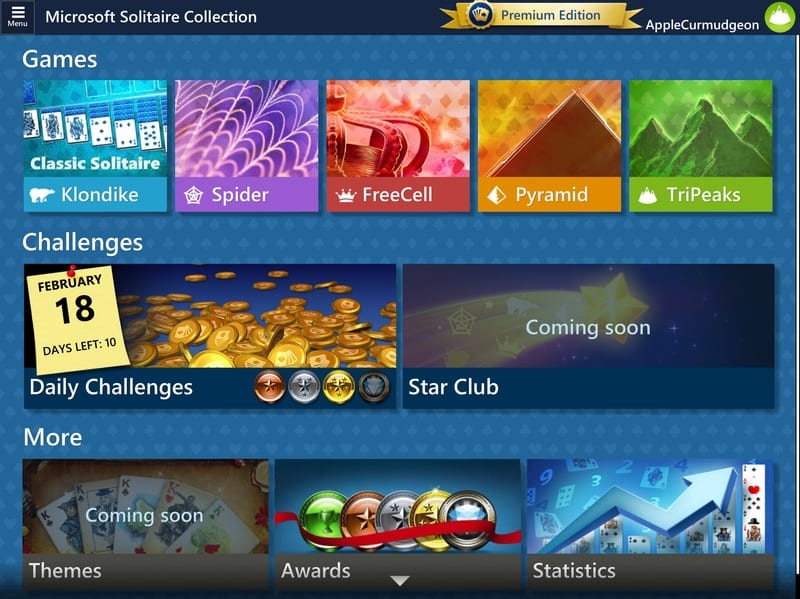 Microsoft Solitaire Collection is a great time-waster, but requires Internet for some features
Entertainment
What people consider to be entertainment is all over the map. Travel usually has those annoying periods where you're waiting…and waiting…and waiting for something to happen. Fortunately we all have devices that are capable of keeping us entertained.
Think about what you like to do in your down time, and make sure you load up with your favorites. Like to read? Use iBooks or Amazon Kindle to load up your virtual library before leaving — just be sure to download the books to your iPhone or iPad before departure. Games? Get those that don't necessarily require an Internet connection so that you can continue playing wherever you are.
There's always the option of learning something new on a trip. Me? I really want to learn how to draw, so I ended up loading several drawing apps on my iPad Pro (with Apple Pencil, naturally) as well as a book on drawing. Now I just need to pull myself away from the various cruise activities and actually concentrate for an hour or so a day… I've met people on long cruises who have started learning how to play guitar with the Jamstik, a guitar that can is small enough to pack away in a backpack.
Apple wants to make sure that you keep in shape while you travel. If you're currently on an exercise regime, vacation is no time to stop. Take your Apple Watch with you to track your walking/running/workouts, and maybe try something new while on the road to throw some variety into your exercise.
Coming Up
Over the next couple of weeks I'll cover a number of other travel-related topics, including:
-Data plans, roaming, SIMs and alternatives (and staying in touch while away)
-Staying safe on questionable Wi-Fi networks
-Physical security for your devices
-Portable power
-Backups on the road
If you have any questions regarding any of these topics, please be sure to leave them in the comments section below so I can respond to your question at the appropriate time. I also welcome any suggestions or tips you may have.