The $24.99 Stylus Sling is a one-trick pony, but it's a nifty trick. It's a "sling" that holds the Apple Pencil on a 12.9-inch or 9.7-inch iPad Pro.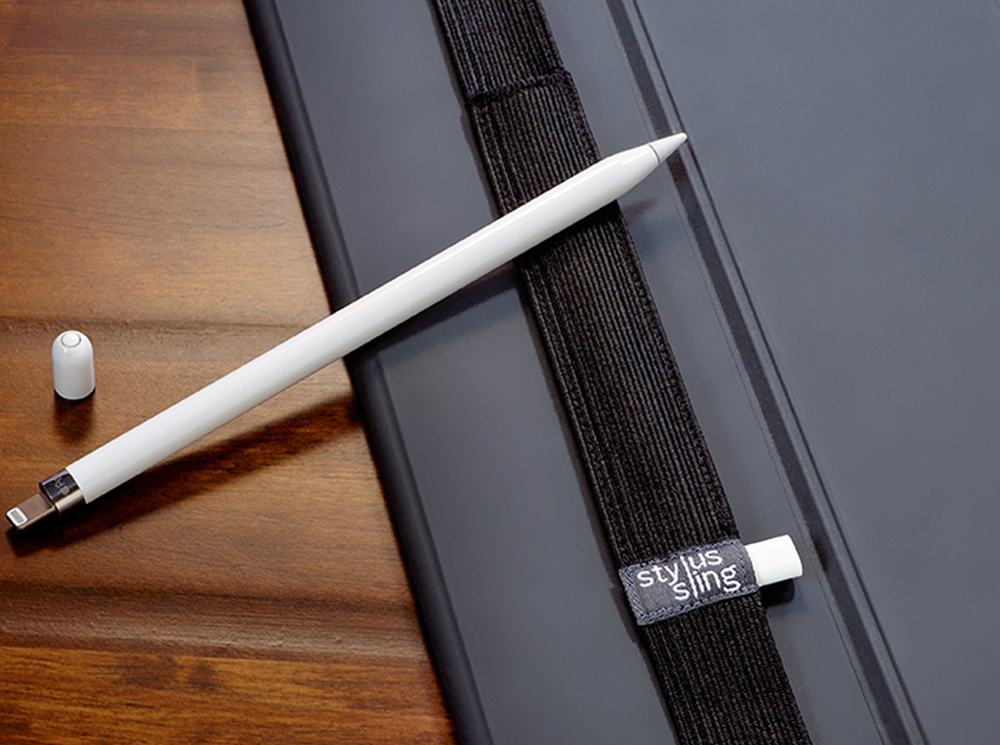 The stylus … er, pencil — is one of the neatest accessories for the pro tablet, but there's been no convenient way to carry it with you if you have a Smart Keyboard or Smart Cover attached to your Apple tablet. The Stylus Sling alleviates this problem. It stretches and attaches to your iPad Pro's case without adding too much impact to a case's overall profile. Then you slide in the Apple Pencil, and you're good to go.
The pocket is sized so you grab the stylus (not just the cap) when removing the pencil. The size is just right, preventing the Apple Pencil from sliding too far down into the pocket. The USB adapter pocket holds the small adapter safe and keeps it with your Apple Pencil. And its non-stick elastic repels dust and dirt.
If you don't use an Apple Pencil, you'll have no need for this product. But if you use the peripheral, the Stylus Sling makes accessing it much more convenient.
---
The Woodline Case from Pad&Quill: Kevlar meets wood in a stunning new iPhone case