By Aaron Lee
As Apple Pay gains popularity, and loyalty cards and receipts can be accessed from smartphones, it may be time to downsize the typical wallet. WaterField Designs' Spike Wallet is an ultra-minimalist, all-leather case ideal for carrying the remaining bare essentials: driver's license, transit card and a few bills.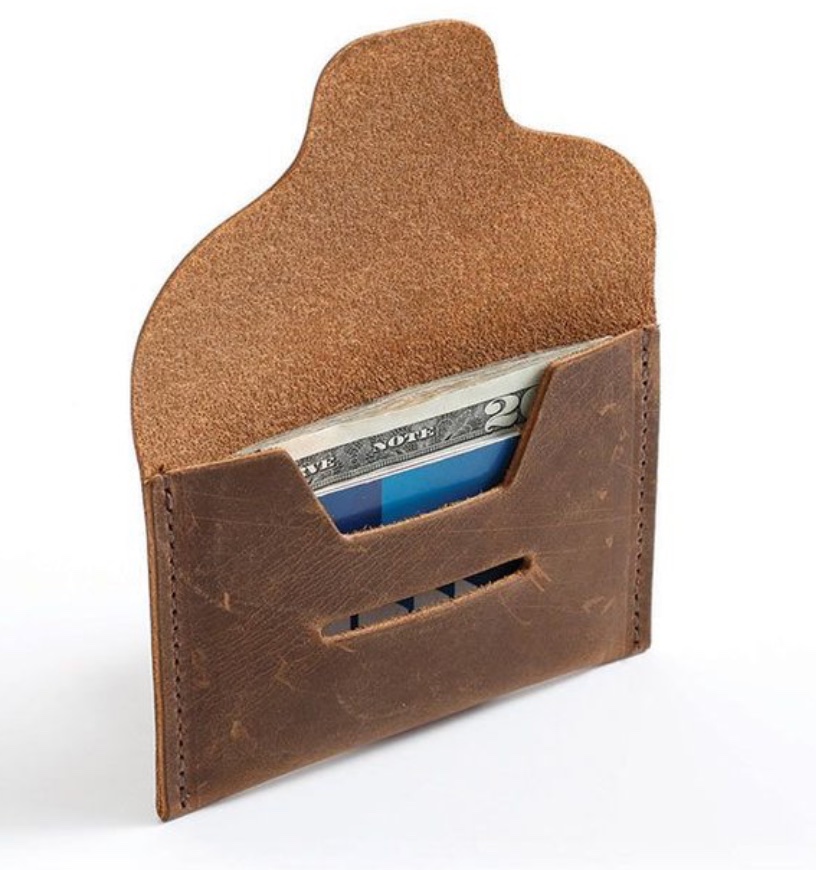 The Spike fits easily into a front pocket in a "barely there" fashion, and its grizzly distressed leather develops a beautiful patina with use. The Spike's carefully-chosen leather withstands rugged use and just keeps getting better looking over time
The Spike is available in two sizes—one for essential cards and one for cards plus cash (and even a house key). Each is laser cut and solidly stitched for durability.
The Spike's grizzly, distressed, full-grain leather is culled from the most durable top layer of the hide, where the grain is tightest and most water-resistant. Shaped like a mini envelope, the Spike's cover closes by inserting its tip into a cut out slot on the front of the case.
Apple World Today Rating (out of 5 stars): ★★★★★