In regards to Apple's recent announcement that PPTP VPN will no longer be supported by their built-in VPN client on macOS Sierra (due this fall), the folks at Feingeist Software say their VPN client for Mac Shimo is ready for PPTP on the new operating system.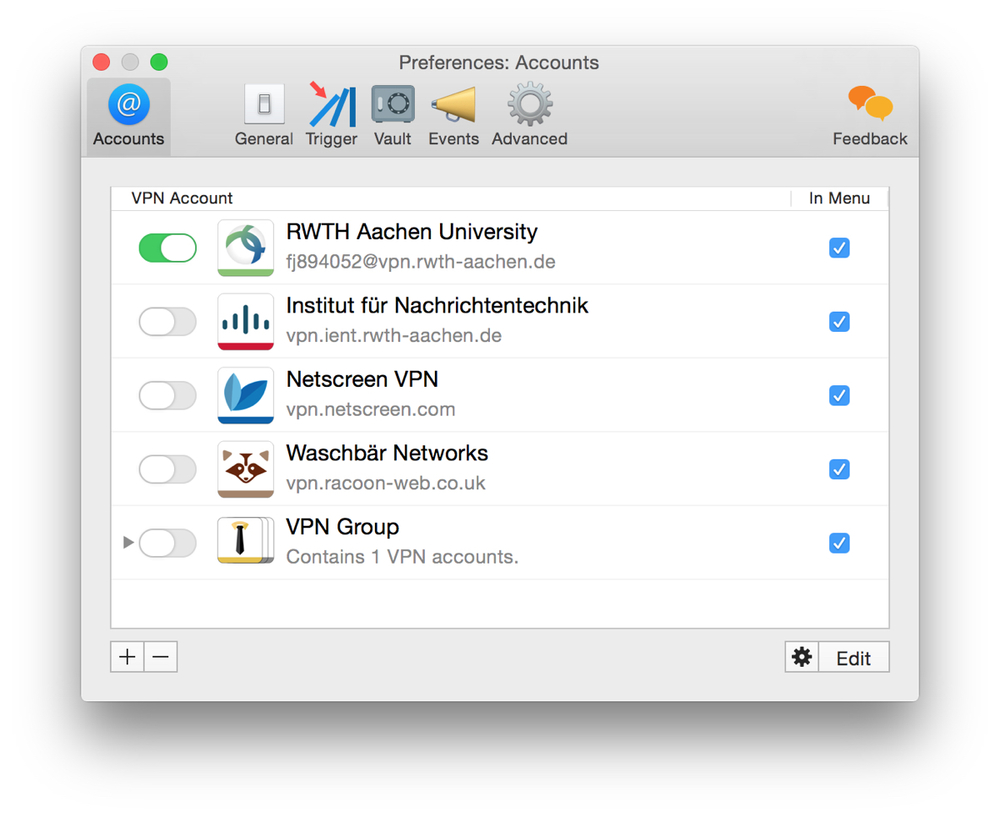 Shim supports PPTP as well as L2TP, Cisco AnyConnect, OpenVPN and all standard-compliant IPSec connections. The latest version (4.1) handles complex VPN networking configurations, including route management and DNS handling.
This VPN client allows you to automatically connect VPN accounts based on certain trigger conditions. Users can also configure actions to be performed when a particular VPN connection is established or terminated.
A demo of Shimo is available for download. Registration is approximately $56.
---
Backblaze – Always have a second backup away from your home and office