By Michael Gorman
Email marketing is one of the oldest digital marketing strategies, but it is, to date, one of the most effective marketing methods as well. So it is still worth the time and attention of every digital marketer even with the presence of newer strategies.
Of all marketing strategies, email offers the highest ROI [return on investment]. This is why it is still a very worthwhile channel to invest in. For every dollar that you put into email marketing, you get $44 back. That's how effective it is.
Also, the number of email users worldwide is regularly increasing. As of 2017, the number of email users worldwide was 3.7 billion. But that number is estimated to rise to 4.3 billion by 2022.
So you really need to start doing more with your email marketing if you haven't been paying much attention to it. And the first step to doing this is choosing the right email marketing software, which will give you all the necessary features and functions.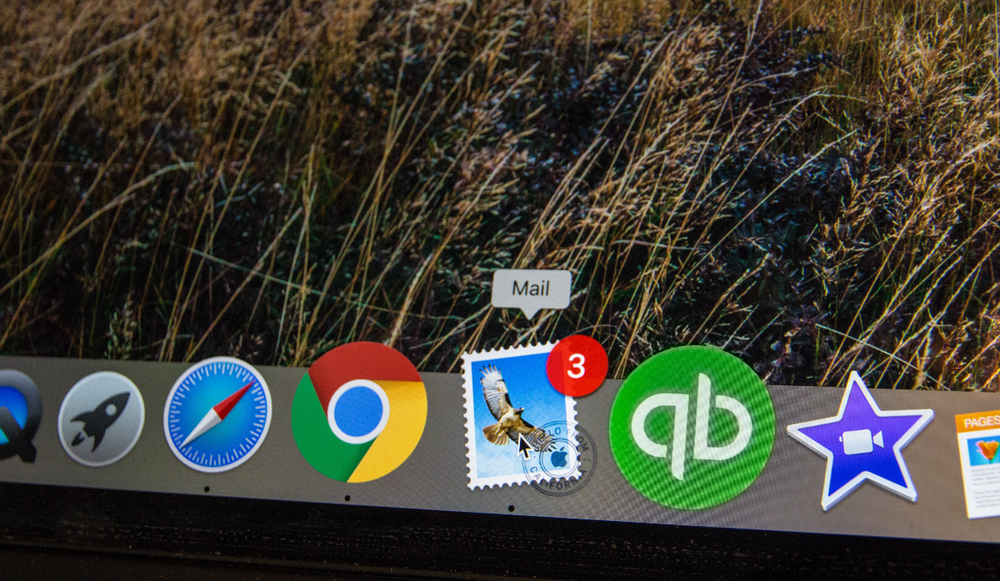 The fact that more users are checking up their email on their smartphones means that you have to adapt your email marketing strategy to be more mobile-friendly.
If your target audience is iPhone users, you need an iOS app that's reliable for your email marketing. This article from authors at an essay writing website discusses seven iPhone apps to help you optimize your email marketing target.
Mailchimp
This is a very popular email marketing software and is the default software for many companies and marketers. It has a user-friendly interface, easy to use, and straightforward as well. It also has a high deliverability rate.
Mailchimp offers both free and paid plans. The free plan allows you to have 2,000 subscribers and send 12,000 emails per month. The price for the paid plan starts from US$9.99 every month.
Creating an email campaign with Mailchimp allows you to access 80+ mobile responsive pre-built templates.
Features
High deliverability rate

Many integrations

Intuitive design

Advanced segmentation option
Mailchimp can integrate with 100+ apps such as Google Sheets, Salesforce, Facebook Lead Ads, Shopify, etc.
Aweber
This email marketing software is very popular among entrepreneurs and small business owners/managers. Although it has been in existence for 22 years, they have continued to provide value for their customers in the service they render.
The opt-in process is flexible, so users can choose if subscribers join via a double or single opt-in.
Aweber doesn't have a free plan, and the price starts at $19/month
Features
Autoresponder

Flexible opt-in process

700 email templates responsive across devices

Opt-in forms split testing for increasing subscribers.
According to assignment help online, Aweber can be connected to 100+ apps such as GoToWebinar, Wufoo, Salesforce, Facebook Lead Ads, etc.
Hubspot Email Marketing
Hubspot's email marketing tool comes with CRM & inbound marketing features, both of which have free plans and allow you to personalize your emails completely.
Hubspot email marketing is mobile friendly and easy to use. The templates allow you to create your email with ease. You are also able to schedule your email for up to a year.
Your emails are optimized for different devices, and you are also able to test your email to see how it'll appear on various apps and devices.
Hubspot email marketing has a free plan that allows you to send 2000 emails monthly.
All of Hubspot's free tools have integrations, and it's also possible to connect to more than 100 other apps.
ActiveCampaign
ActiveCampaign is more than an email marketing software. It is a marketing platform with numerous features. The payment plan starts from $15 a month, and there's no free plan.
Features
Robust A/B testing

List segmentation – users can use list and tag to segment their subscribers.
The A/B testing feature of ActiveCampaign is top-notch. It allows user to:
Choose when to decide a winner (during or after a test).

Decide the traffic split between different variants.

Decide what determines the winning message (best open rate or best click rate).
ActiveCampaign can be integrated with 100+ apps such as Unbounce, Salesforce, Paypal, Facebook Lead Ads, Calendly, etc.
Campaign Monitor
Campaign Monitor allows users to create their emails and customize every element of it to their perfection. With this app, you have free templates to enable user design event invitation, newsletter, promotional offers, and event invitations. All of the templates are fully optimized for mobile devices.
Campaign Monitor allows users to embed videos in their email for a higher click rate. It also allows the flexible segmentation of data. So, you can send emails to different lists or segments at the same time. The pricing plan for Campaign Monitor starts at $9 for a month.
Campaign Monitor can be integrated with 100+ third-party applications such as CRM solutions, online survey builders, and landing page design software.
Constant Contact
Constant Contact might appear somehow old-school, but it still offers so much. This is a basic email marketing software, so you might find this app useful if you are not willing to pay for those extra whistles and bells.
Constant Contact has loads of email templates that are mobile-optimized. The editor has a drag and drops feature that you can use to edit and customize. It also has a marketing calendar, which makes it possible to track email marketing campaigns. The payment plan starts at $5 monthly, and there's no free plan.
Features
° Marketing calendar
According to a college paper writing service, Constant Contact can be integrated with 100+ apps such as Salesforce, Facebook Leads Ads, PayPal, WooCommerce, etc.
Zoho Campaign
This email marketing software allows users to create emails and send them to maximize engagement and drive sales. It is easy to deliver personalized email experiences to build a voice for your brand with customer-centric content, contact management, automated follow-ups, targeted nurturing, etc.
Features
Dynamic content for emails that are hyper-personalized.

Automated workflows are visually designed.
Zoho campaigns have both free and paid plans. The free plan allows you to send 12000 emails to 2000 subscribers monthly. Payment for the paid plan starts at $54 per year.
Zoho CRM is the native integration of the Zoho Campaigns and allows your campaign, customer, and lead are synced. There are other native integrations that can boost your productivity.
Conclusion
This article contains seven of the best iPhone apps that you can use to optimize your target email marketing. All you need to do is choose the one that is right for you. The good thing is many of these apps offer free plans, so you can try them out first before settling for your choice.
Michael Gorman is a freelance writer and proofreader from the UK who currently works at a research paper writing service where he frequently provides custom essay service. Being interested in everyday development, he writes various blog posts and discovers new aspects of human existence every day.