Apple is almost certainly working on its own augmented reality/virtual reality headset (usually dubbed "Apple Glasses" and expected sometime between 2020 and 2022). A new patent filing (number 20190387299) for a "display system having an audio output device" indicates that such a device could have a removable speaker system.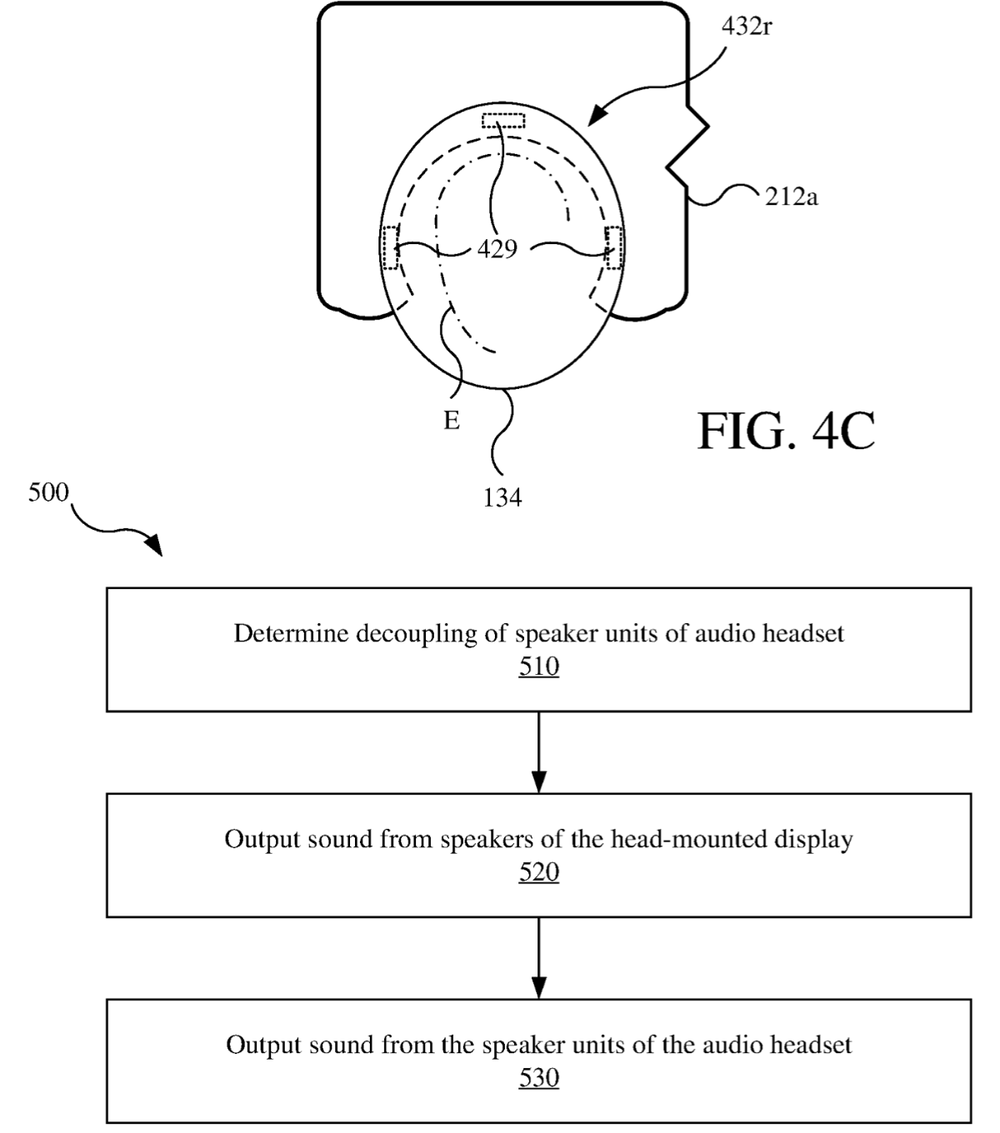 In the patent filing, Apple notes that virtual reality systems provide content to a user, which may include visual and aural content. The visual content may be provided by a head-mounted display unit (HMD), while the aural content is often provided by headphones that are physically separate from the head-mounted display unit. 
Apple idea is that determining, by the controller with the sensor, the position of a user wearing Apple Glasses would receive audio fro the speaker system based on the user's location. In other words, the audio would change as an Apple Glasses wearer moves. This could come in handy for, among other things, moving about in the virtual world of a video game.
Here's the summary of the invention: "A display system includes a head-mounted display unit and a detachable speaker unit. The head-mounted display unit outputs visual content to a user and provides a visual pass-through of a real environment to the user. The detachable speaker unit is detachably coupleable to the head-mounted display unit for providing aural content to the user. At least one of the visual content or the aural content is changed according to a position of the detachable speaker unit relative to the head-mounted display unit."