Finally, a reason to celebrate Monday. It's Cyber Monday, and we have an incredible bundle of Mac apps for you at savings you won't believe. Get a dozen top Mac apps in The Official Cyber Monday Mac Bundle — including Parallels Pro and Luminar 4 — for just $75.99, and then take another 40% off that price with promo code BFSAVE40 and you'll get the whole shebang for $45.59. Over $1,250 value for less than $50!
The twelve apps you'll get:
Parallels Desktop Pro – Run Windows on your Mac
Mac or Windows? There's a lot to love about each OS, and with Parallels, you can bring the power of both your Mac! Optimized for the latest Windows 10 updates and macOS Catalina (10.15), Parallels 15 is the latest version of this groundbreaking tool, letting you run thousands of Windows apps like Microsoft Office, Internet Explorer, Access, and even graphic-intensive games and CAD programs without compromising on performance or rebooting. If you consider yourself a Mac power user, Parallels 15 is a must-have for getting the most out of your computer.
Luminar 4 – AI-powered photo editing
You don't need to be a professional photographer or spend hundreds monthly to benefit from a solid photo editor. Luminar 4, the world's first AI-powered photo editor, enables photographers of any skill level to quickly edit photos with less hands-on attention than with a typical photo editor. Powerful and easy-to-use, Luminar is not just another photo editor — its intuitive approach makes seemingly complex edits in record time. Take advantage of this award-winning software that uses Artificial Intelligence to help you elevate your ordinary photos into polished images in no time.
PDFPen 12 – A supercharged PDF editor for Mac
PDFpenPro has everything you need to edit all those PDFs you are constantly downloading. Edit or change almost any part of an original PDF and save it as an editable doc seamlessly. Pro even lets you make interactive forms, build tables of contents, and convert Web pages to PDFs. PDFs are quickly becoming the easiest and fastest way to share different sources of information — so get ahead of the game and make PDFs work for you. This new version of PDFpenPro introduces PDF optimization, which reduces a PDF file's size as much or as little as needed, a Magnifier window, a Callout tool, and for Pro users, DocuSign® support.
Getting any one of these three apps for less than $50 is a miracle, but you can get those top apps plus these others with The Official Cyber Monday Mac Bundle! You'll also get:
GooseVPN Lifetime Subscription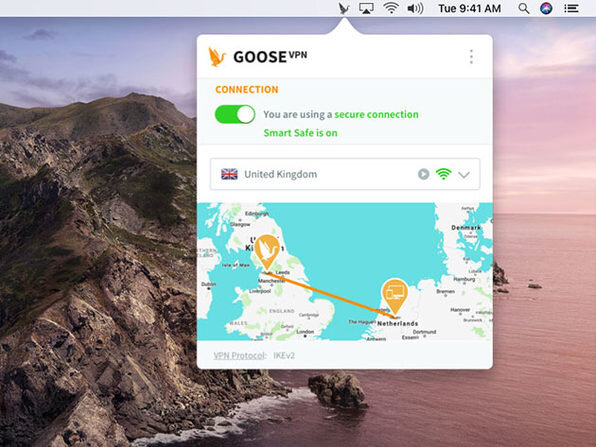 It's not too late to protect yourself with the best of the best security using GOOSE VPN. GOOSE redirects all your internet traffic to a remote server of your choice via a heavily-encrypted tunnel. Whether you're using public WiFi or your home's connection, powerful encryption will make you utterly undetectable to hackers, trackers, and snoops. Not only that, but GOOSE itself vows to never keep logs of your activity — so you can go about your online life with 100% anonymity. As a bonus, you'll also be able to bypass geo-restrictions so you can access practically any website or streaming service no matter the regulations. Start using GOOSE VPN today and say goodbye to limits and restrictions.
BusyCal 3: Take Control of your Tasks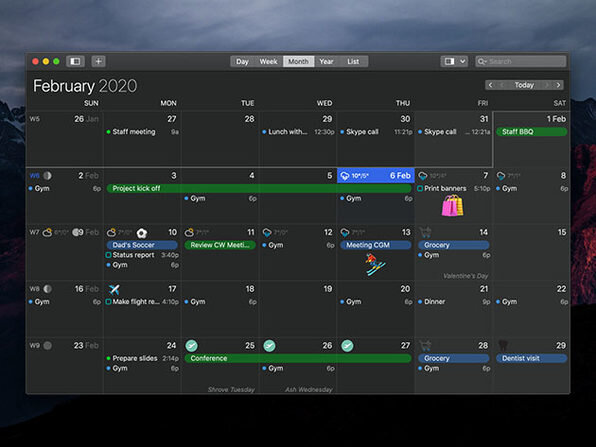 Sometimes the default calendar app just doesn't cut it. BusyCal 3 goes above and beyond the call of duty, providing you with loads of time-saving features while integrating with all the leading cloud services, including iCloud, Google, Exchange, and more. From customizable Day, Week, Month, Year, and List views to the embedded info panel allowing for precise calendar updates, BusyCal is the most powerful, flexible, reliable calendar app for Mac.
Movavi Screen Recorder 2021: Perfect for recording webinars and calls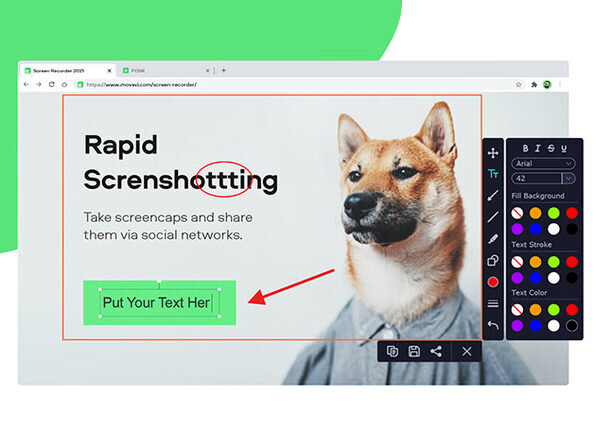 Need to make a video screen capture on Mac in few minutes but still don't have a macOS X screen recorder installed? Movavi Screen Recorder for Mac will solve your problem. The program is so easy and intuitive that you don't spend any time learning how to use it. Movavi's video recording software for Mac is compatible with OS X 10.10 or higher, as well as with any MacBook model, including Air and Pro. You can record anything you want – live webinars, hangouts, tutorials, online calls, and even movies.
Utalk Lifetime Subscription: Learn a new language!
We have all wanted to learn a language at some point, but it's hard to get started. Some language learning tools can be complicated and very time-consuming. But with uTalk, you'll be speaking keywords and phrases in no time, and will start to see the results straight away. It helps you overcome the language barrier challenge by helping you learn real, practical vocabulary in a wide variety of languages from any device that you choose. uTalk's language programs let you listen to native speakers who are recorded in uTalk's recording studio and feature independently verified translations so you'll be able to navigate through your next vacation like a real local.
EDraw MindMaster: Mind Mapping Tool
MindMaster is a versatile, user-friendly, and professional mind mapping tool, designed for creating fresh new visual innovations, integrating your bullet points to structure an overall mind map. It is convenient and helpful for you to use MindMaster to sort out your thoughts or ideas in order to find solutions to problems. MindMaster provides you with 12 different map structures, 33 themes, and 700+ cliparts, all of which you can use and customize to tailor your mind maps with endless possibilities. With just a few clicks, you can effortlessly present your stunning mind map in a Microsoft PowerPoint file.
Gemini 2: Eliminate Duplicate Files on your Mac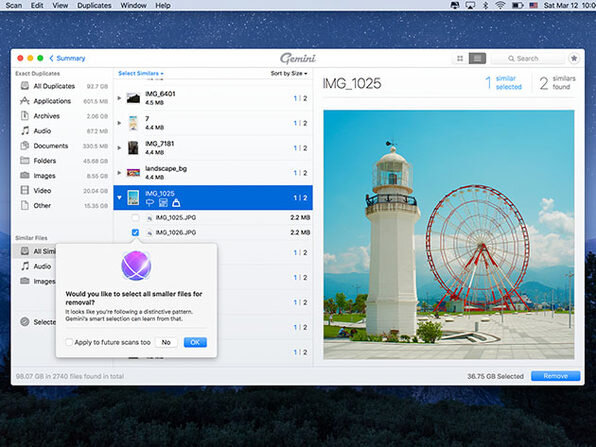 Smart, accurate, and amazingly efficient, Gemini 2 is the intelligent duplicate file finder that frees up loads of space on your Mac. Gemini 2 scans your whole disk at lightning speed and lets you dig through the results to choose which duplicates to erase. It helps you spot files that look alike and see how they differ. What's more, Gemini 2 learns as it goes and begins to select duplicates the way you do, automating the process altogether. And, no need to worry, Gemini moves duplicates to Trash, so you can always bring them back with a click.
DropZone 4 Pro: Move, Copy, Upload, Launch and More!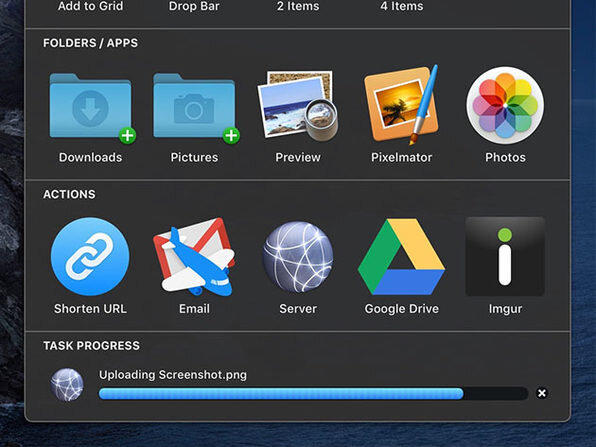 Dropzone makes it faster and easier to copy and move files, open applications, and share files with many different services. It's an amazing app that's like nothing you've ever used before. It looks and feels like an integral part of macOS. Dropzone ships with a powerful scripting API and with a little programming knowledge you can modify any of your actions or even create entirely new ones. This gives Dropzone unlimited extendability and utility. Dropzone also includes Drop Bar, making it easy to stash files you know you'll need later. Just drop files on the Drop Bar icon in the grid and they will stick there until you're ready to use them. Setup your customizable grid of actions how you want and swap in different actions as your needs change.
ForkLift 3: Intelligent File Manager
ForkLift 3 is a powerful file manager and ferociously fast FTP client clothed in a clean and versatile UI that offers the combination of absolute simplicity and raw power expected from a well-executed Mac software. It connects to any remote server FTP, SFTP, Amazon S3, WebDAV, the SMB, and AFP shares on your local network and pretty much anything you can plug into or hook up to a Mac. ForkLift also carries a complete toolbox for managing your files. All these power features are packaged into a Finder-like, dual-pane interface that delivers superior workflow while remaining absolutely familiar to use, along with QuickLook, Spotlight search, and all.
Art Text 4: Create Professional Logos and Graphics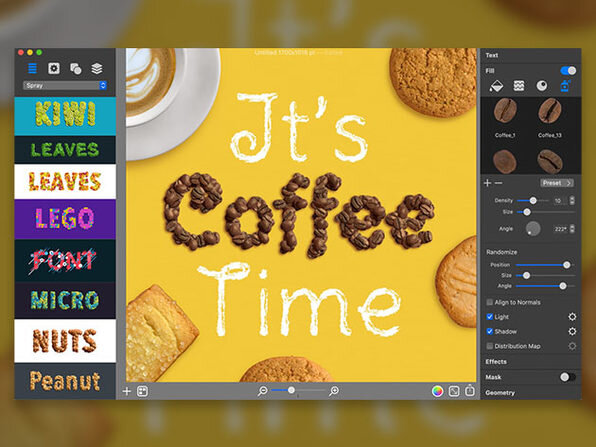 Art Text 4 is a graphic design software tuned for creating text effect and typography graphics on a Mac. Make people envy the graphic quality of your website, brochure and flyer headlines, company logo, Facebook, and postcard greetings. Art Text has all the tools for creating lettering and typography graphics, text mockups, and artistic text effects.
This kind of deal won't come around for another year, so take advantage of getting 12 top Mac apps for less than $50. Remember – use promo code BFSAVE40 at checkout!