Did you visit Apple World Today over the weekend? If you did, you probably noticed some subtle changes, like the addition of the word "Forum" in the menu at the top of the page. Those changes have already been announced to the members of Team AWT, the group of Apple World Today readers who support this website through monthly or annual donations. The big news is the addition of the Team AWT Community Forum. 
Over the past two years, we've tried various methods of getting a community started as part of Apple World Today — a place where you can post your opinions, ask questions, provide answers to other readers, take a poll, or just talk about Apple products new and old. One of those methods was a Facebook page just for Team AWT members, but not every reader uses Facebook. Another was to create a chat room in Slack, but some users were concerned about needing to use another app. So we're now using a community forum that's built into Apple World Today, and it's called the Team AWT Community Forum.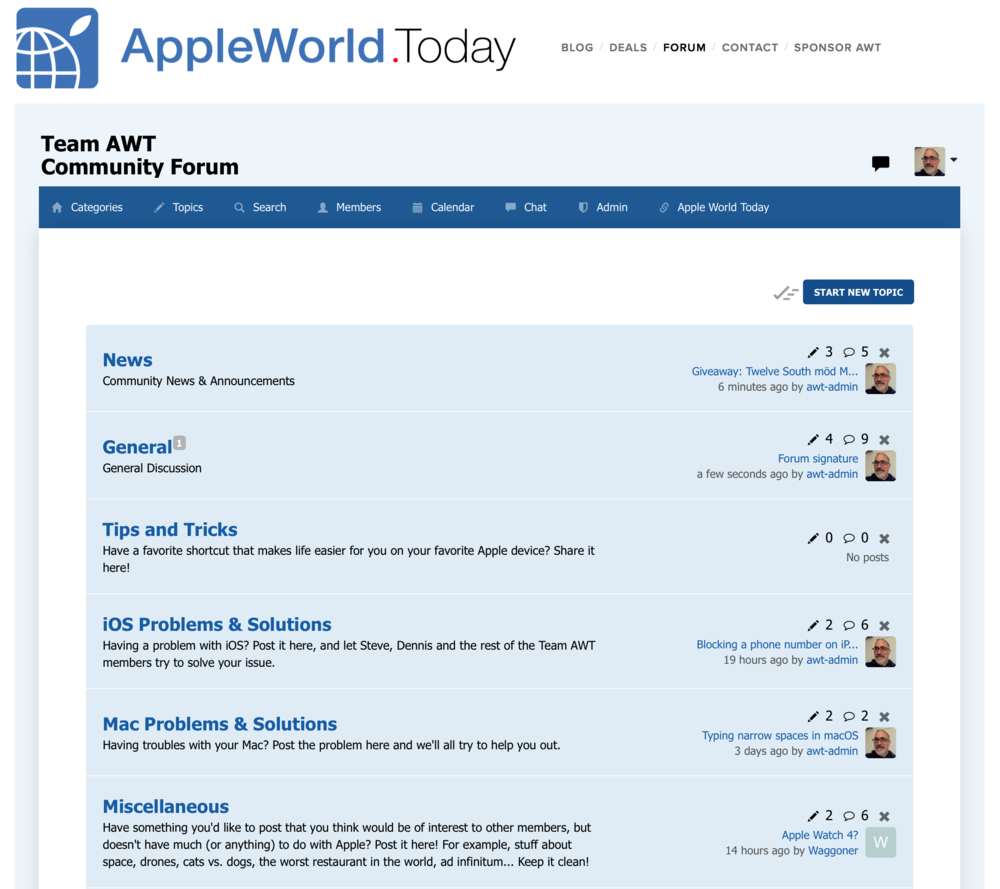 All Team AWT contributors should have received an email last Friday inviting them to the forum . If you haven't, please let us know and we'll look into it. However, we'd like to extend an invitation to those folks who aren't members of Team AWT to join the forum and become contributors to the website and the forum.
Why? Well, despite appearances — the fact that Apple World Today has been around for three years and we run a lot of advertising — we're barely breaking even. We need to make more money, plain and simple. We need new Team AWT members to help keep the site viable. All we're asking is $5 a month — about 17¢ a day — to give you access to the Team AWT Community Forum and keep the site going. Just click that "Join Team AWT" button on the home page and you can use a variety of payment options to help support Apple World Today.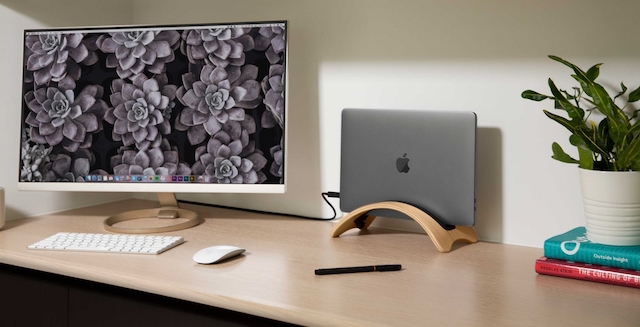 Giveaways
We'll also be doing more giveaways — and **only** Team AWT members will be eligible. The first item is a Twelve South BookArc möd valued at $49.99, a beautiful hardwood MacBook stand that was reviewed on Apple World Today last week.  Expect to see at least one or two giveaways a month.
Be A Hero
One other thing: we're proud to have the support of the incredible group of readers who have already become Team AWT members. They're now listed on our "Heroes" page, and we thank them for their monthly support.