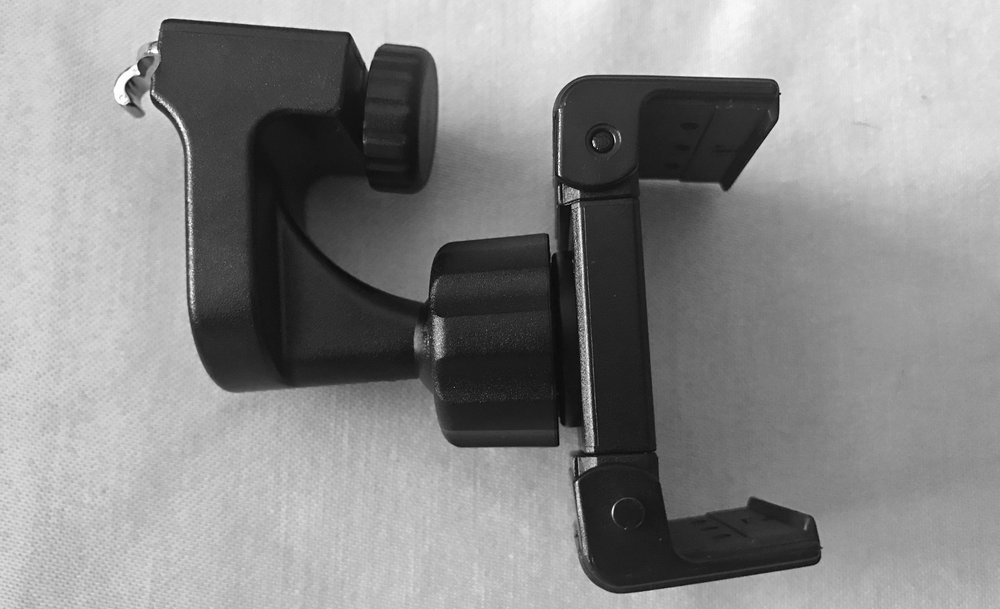 For those times where you want Siri (or Waze, or Google Maps) to give you directions, there's no better iPhone accessory than a car vent mount. The Jelly-Grip Car Vent Mount from Square Jellyfish (US$18.95, affiliate link) is a small vent mount that expands to hold even the iPhone 7 Plus, and it's perfect for those times when you want to use your iPhone in a rental car…or in your own car.
Design
The Jelly-Grip works with any car air vent with straight louvers. There's a small flat metal hook that can be extended by turning a knob, then retracted until it locks onto one of the louvers using the same knob. This ensures that the Jelly-Grip and your phone are going to stay in place, even when driving over bumpy dirt roads.
Connected to the mount by a ball-and-socket joint is a pair of spring mount "claws" that grip the sides of your iPhone to hold it in place. Depending on your preference, the iPhone can be mounted in either portrait or landscape orientation.
The Jelly-Grip is made of hard polyurethane in a matte black finish, so it doesn't detract from the interior design of any car. As noted earlier, it's small enough to take anywhere and use in borrowed or rented cars.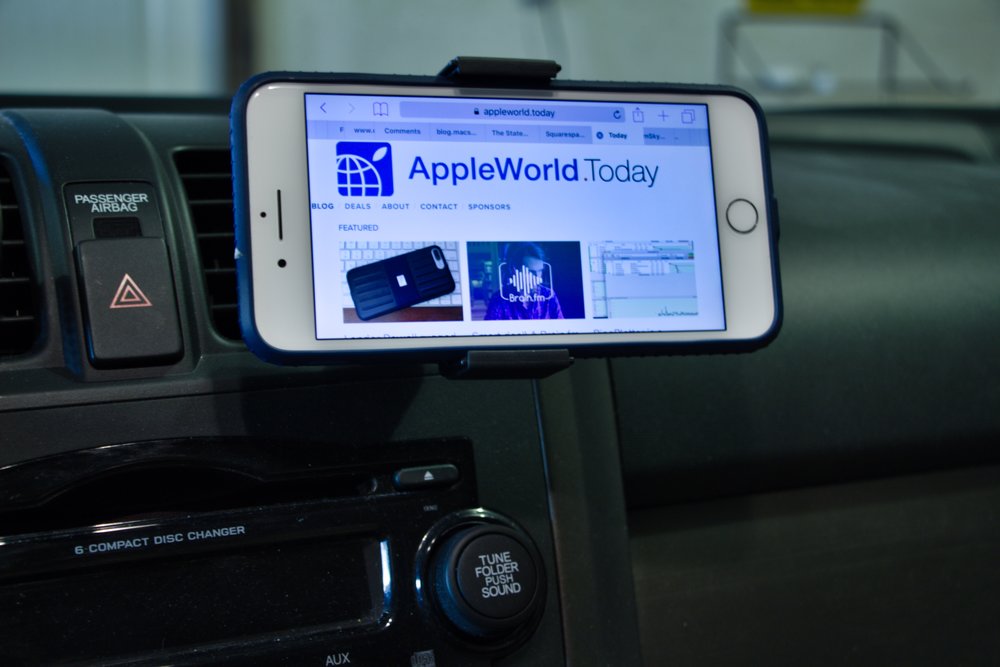 Function
I found the Jelly-Grip to be easy to install and remove, and it definitely stayed in place even when driving on a washboard dirt road. The pivot ball joint can be screwed down tight to maintain the proper orientation of the screen toward the driver, and the grip arms do a perfect job of holding the iPhone in place.
At $18.95, it's one of the more affordable and well-designed car vent mounts I've reviewed. For you Amazon Prime members, shipping is free. This is definitely a good idea for a "stocking stuffer" gift for any friend or relative who uses an iPhone. Have a question or comment about this review? Be sure to leave it in the comments section below.
Apple World Today Rating (out of 5 stars): ★★★★★