Survey data from Fiksu indicates that the iPhone 7 Plus now makes up 30% of iPhone 7 sales, the highest percentage ever for the Plus models. The ratio may go even higher for the December quarter.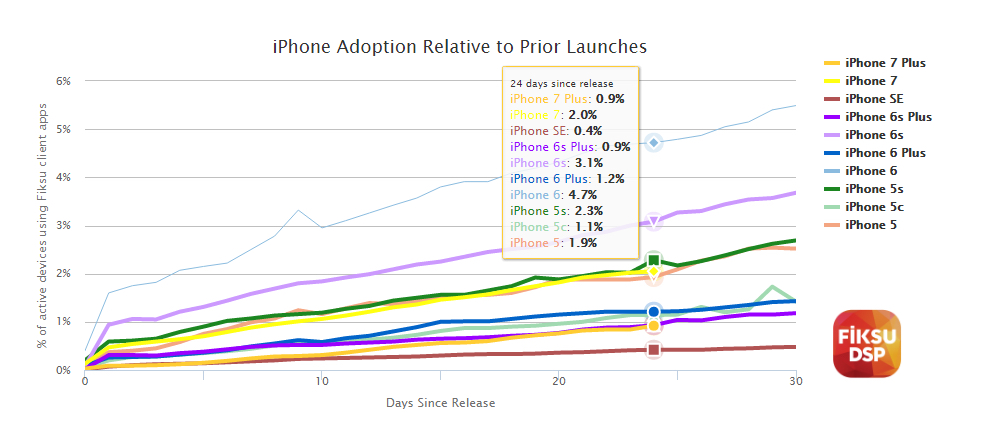 This could push the average selling price of the iPhone for the quarter to an all time high above $700. Fiksu provides market data on iOS and iPhone model adoption through customers' apps that users install on their phones.
Fiksu data can't be used by itself to estimate absolute numbers of iPhone sales, since it amounts to a survey of a subset of all iPhones. However, "it's probably a reasonable indicator of relative sales" for the new iPhone 7 and 7 Plus models compared to launches for the iPhone 6 and iPhone 6s models, notes Seeking Alpha.