According to International Data Corporation's (IDC) Quarterly Personal Computing Device Tracker, 717,000 tablets were shipped in India with a 32% sequential decline in the fourth quarter of 2017. However, Apple debuted to the fourth position with a healthy 30.5% annual and 9.1 percent sequential growth in 2017.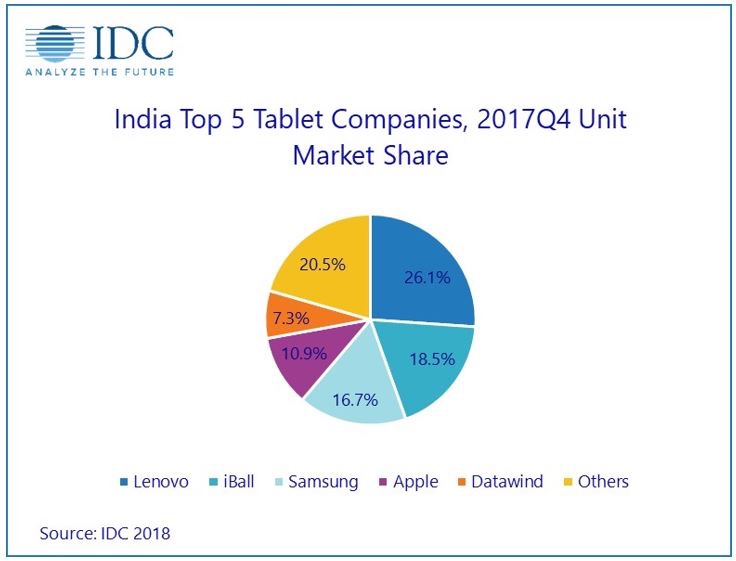 IDC says the strong demand for the iPad and iPad Pro, coupled with attractive cash back offers, helped the brand to quickly gain a share in the market. Overall, the research group says India's commercial tablet segment declined by 35% in quarter four of 2017. However, it saw 75% growth compared to the same quarter last year.
Lenovo continues to lead the Indian tablet market with 26.1% market share as its shipment grew 34.2% year-over-year. However, the vendor saw a decline of 31.7 percent from the previous quarter.
iBall — company headquartered in Mumbai, Maharashtra, India — debuted at the second position replacing Samsung for the first time as its shipment grew by 15.2% year-over-year. Samsung slipped to the third place, as its shipments declined by 17% year-over-year and 22.1% from the previous quarter.