Today Twelve South debuted its HiRise Wireless, a vertical fast-charging stand for the iPhone and AirPods. I got an advance copy to test. The short version: like almost all of the company's products, it's well designed and performs as expected.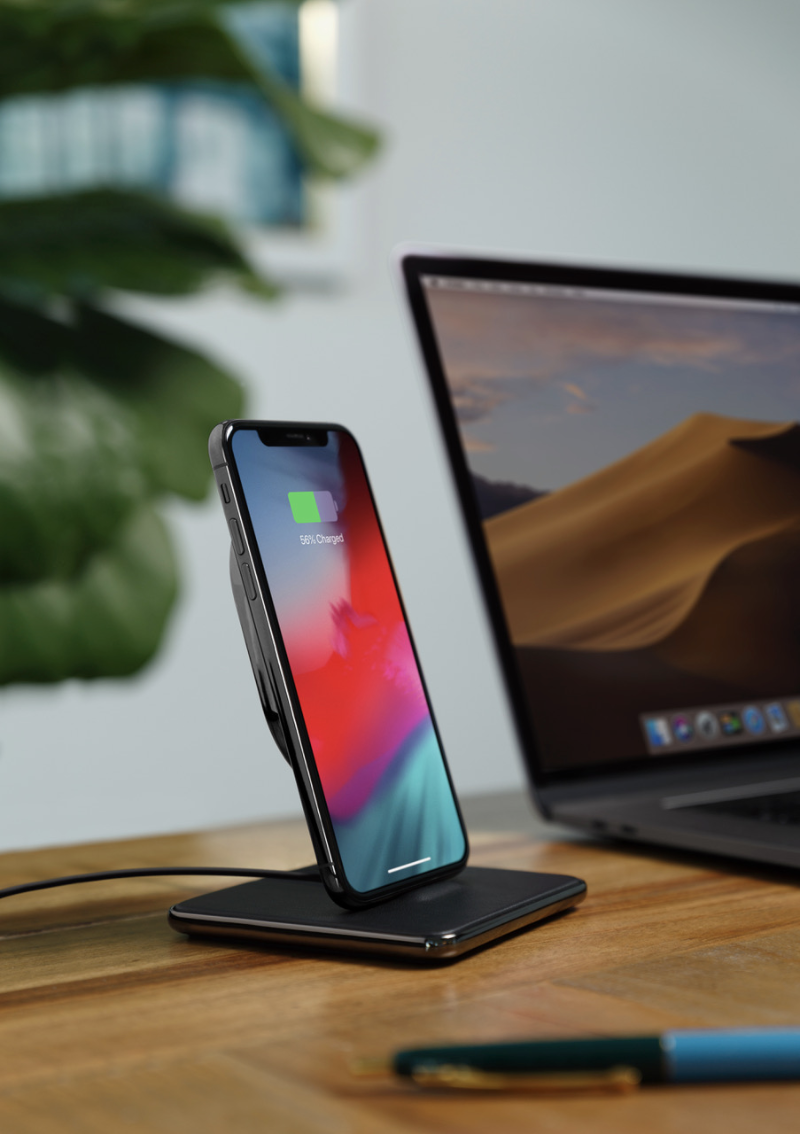 The $79.99 multi-purpose charger is packed in a handsome chrome and leather package that includes an upright desktop charging stand (the Pedestal), a wireless desktop pad (the Power Disc), and a portable wireless charger that's USB-C compatible.
The wireless pad can be inserted into or removed from the charging stand. You remove the Power Disc from the Pedestal by gently pushing on it from behind. Once it pops out, disconnect the cable from the Power Disc. Then reconnect the cable to the Qi-certified disc and the other end of the cable into a power source.
If you have the desktop pad inserted into the charging stand, it's useful to see incoming message and alerts on your iPhone. However, removing it makes it easy to use it for desktop charging of AirPods.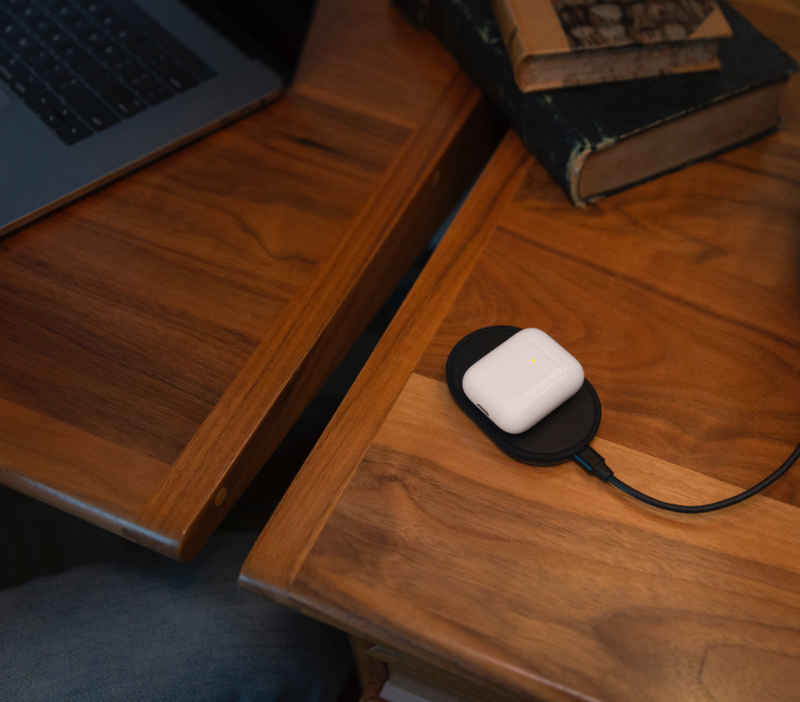 What's more, you can travel with the pocket-sized Power Disc and leave the cable at home if you have a Mac laptop or iPad Pro. If so, you can plug the Power Disc into a laptop or tablet USB-C cable to charge your iPhone and AirPods.
The HiRise Wireless allows you to give your iPhone or iPad its own elegant perch that doubles as an AirPods charger. And it works with just about any case, including Twelve South's own BookBook.
Apple World Today Rating (out of 5 stars): ★★★★★