If you're an audiophile with some really cool headphones, you want to keep them close at hand. The US$39.95 Just Mobile HeadStand Avant offers a high-design stand to hang those high-design headphones.
Precision engineered from aircraft-grade aluminum, it looks great. Its dual-layered base features a storage space for your headphone cable, keeping your desk tidy. And it's compatible with all headphones that sport a headband.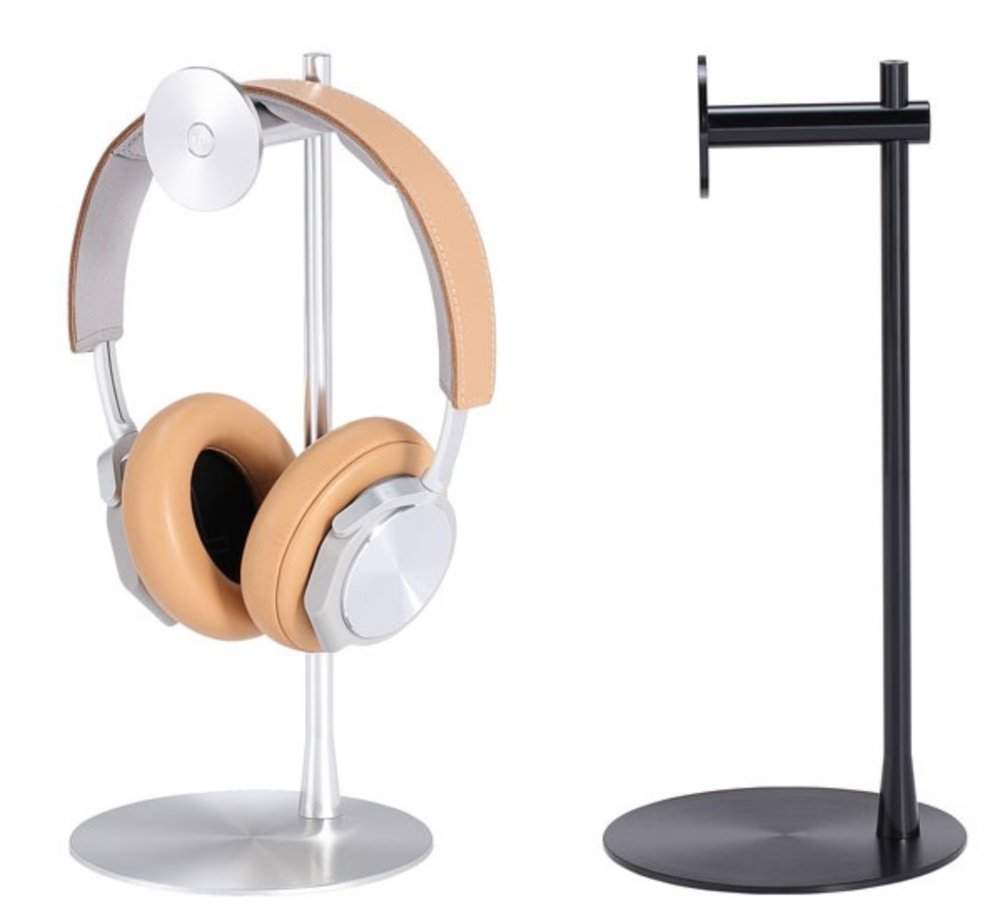 You'll have to assemble the HeadStand, but if you have a screwdriver, that's a piece of cake. There are two screws that you have to screw in; they fit through the screw opening around the bottom of HeadStand. You attach and secure the hanger neck to the Just Mobile product's round base.
When you're done, you have an elegant-yet-sturdy headphone stand. Just Mobile's design is practical as well as gorgeous. The bottom of the HeadStand is covered with a rubbery surface to keep it from sliding around your desktop. And thanks to its balance and high clearance, it's even suitable for oversized headphones
If you don't keep your headphones close at hand, the gadget isn't for you. However, if you have some high-quality 'phones that you want to display in style, the HeadStand is the device for the job.