Call this a mini-review: earlier this month I critiqued the second generation of the Gamevice controller, which has been upgraded with new buttons and thumb sticks,  on my iPhone 7 Plus. I found it to be great for certain games, but wondered if the 12.9-inch iPad Pro version would just too unwieldy to use.
I'm happy to say that it's not — IF you use it on a desktop, table, laptop pad or simply in your lap. Doing so allows the super-sized iPad to comfortably function as a really big mobile gaming console.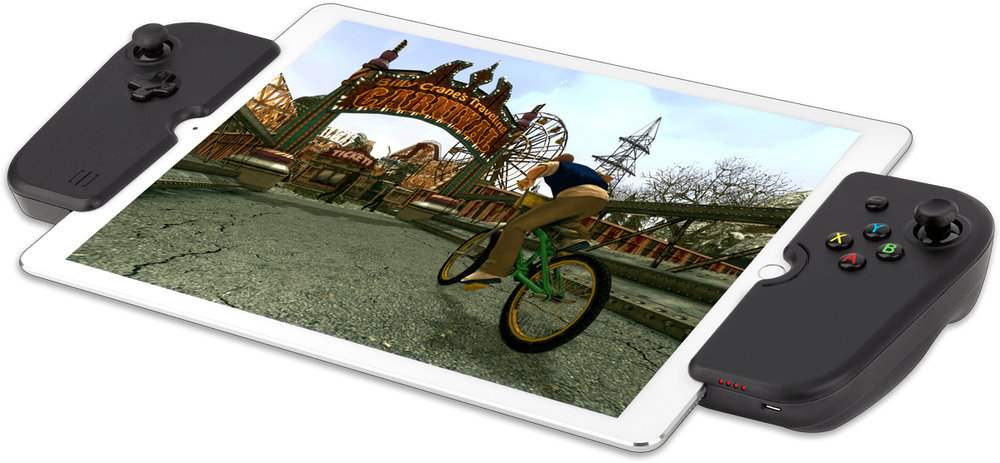 However, holding it as you would an iPhone is going to tire your arms out quickly. Or else they'll be really jacked after several weeks of use.
With that caveat, I highly recommend the Gamevice for any iOS device user. See my original review for more details.
Apple World Today Rating (out of 5 stars): ★★★★★