Apple World Today has reviewed a number of robotic, app-controlled vacuums over the years. One of my favorites is the Ecovacs Deebot N79, which was updated earlier this year with Amazon Alexa compatibility to become the Deebot N79S. Both of those vacuums are quiet, powerful, and can be controlled from an iPhone app. So how can you make a good robot vacuum better? Give it the ability to mop floors as well! That's what the Ecovacs Deebot Ozmo 601 ($349.98 via Amazon, affiliate link) can do, and to give it a workout, I decided to test it against the traditional kind of house cleaners — humans.
First, a little bit about the Ozmo 601. Like the Deebots, it is self-charging, meaning that when it has completed cleaning it rolls over to a charging dock and snuggles up to it to top off its battery. With the tap of a button atop the Ozmo or in the iPhone app, Ozmo starts off on a cleaning run. It can easily run for up to 100 minutes; on one cleaning during my testing, it actually exceeded that time by about five minutes. It's actually quieter than the Deebot N79S by just a tiny bit, and I found that I could work without disruption as it cleaned my home.
Size-wise, the Ozmo 601 is 13 inches (330mm) in diameter, 3.1 inches high, and weighs 6.7 pounds (3.04kg). The big difference between it and a vacuum-only robot is that it features a mopping pad and water tank for wet mopping of hardwood, vinyl and tile floors. That pad is attached to a plastic plate that clicks onto the bottom of the robot. The pad can be washed in a washing machine, and replacements are available as well.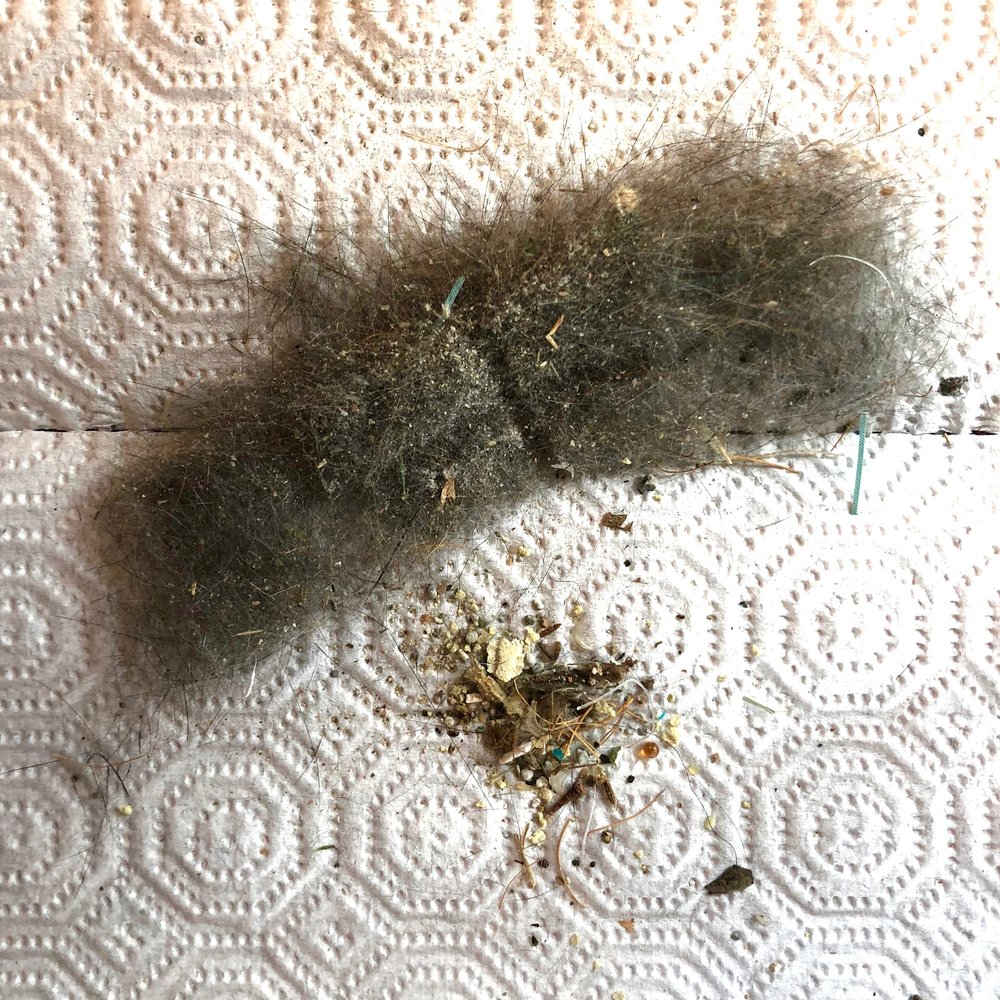 Next, I set Ozmo to work doing a mopping job on that same "clean" floor. The water tank is easy to fill and the pad a cinch to attach, so that was done in a matter of seconds. As you'd expect, the Ozmo 601 was aware that it now had water on board, so the app gave me a quick heads-up on some things I should be aware of.
While it was cleaning, I took a look at the product description on Amazon and was surprised to find that Amazon said it was compatible with Alexa; the official Ecovacs description says that the feature was coming soon, but I did find that I was able to control the Ozmo 601 with my Echo Dot.
The mopping of the tiled floor took exactly 19 minutes, after which Ozmo trundled over to his charging dock. The water in the tank was still pretty clear, and the pad showed some mild discoloration from dirt. The floor showed no streaks and, unlike when the cleaning crew has finished, it was dry and ready to walk on.
As my wife mentioned, this might give us the opportunity to just have the house cleaned professionally once a month, while giving Ozmo the floor-cleaning tasks in between! At that rate, Ozmo would pay for itself in four months and then save us over $100 a month afterwards.
Conclusion
Like all robot vacuums, the Ecovacs Deebot Ozmo 601 sometimes has issues with moving between hard and soft (rug) surfaces, but as far as I'm concerned the Ecovacs products are still the best robotic floor cleaners available. I'd still like to see Ecovacs build in Siri compatibility, but that's not a deal-breaker in my opinion.
Apple World Today Rating (out of 5 stars): ★★★★★