I've long argued that the "cloud" is fine for storing and backing up data — as long as you also have a local copy. Sorry, Apple, but I'm simply not wiling to trust you — or any company with safeguarding all my valuable data. Which is why the newly introduced Drobo 5C with USB-C connectivity is a great product.

Aggressively priced at $349, it has a durable metal chassis and five bays into which you can place a combination of 3.5-inch hard disk or solid state drives. They simply click into place after removing the magnetically attached faceplate. You don't need a single tool to install or remove a drive into the Drobo 5C.
Drobo devices can be set up for either single or dual drive redundancy, meaning that one or two drives can fail simultaneously without loss of data. Drives are easily hot-swappable. You can start off with two or three drives of relatively small size (say, 1TB), then add more and larger drives (up to 6TB) as your storage needs increase. All totaled, the Drobo can handle up to 64TB of volume size. For most of us, that will hold lots of photographs, movies, and music for the foreseeable future.
MacBook lovers like myself will appreciate the USB-C connectivity. The teeny laptop is cool, but it's storage challenged. Thankfully, USB-C is backward compatible with both USB 3.0 and USB 2.0. You can also expect to see it implemented in Macs that I expect to debut later this month.
You need to start with at least two 3.5-inch SATA drives. Note that all data on the drives will be erased, so don't connect any drives containing gotta-save data.
The Drobo 5C also has back-up volume benefits. It can create a fixed-size volume that's presented to your Mac as a second disk. This allows you to use the Drobo as both primary storage and back-up for your Mac.
Pairing the macOS Time Machine feature with Drobo improves your data protection by ensuring your data is safe in the event of hard drive failure. Apple's guidelines say to set the storage space for Time Machine at twice the size of the Mac's hard drive that's to be protected. Time Machine users have found that this will gradually use all available disk space without an easy way to stop this from happening.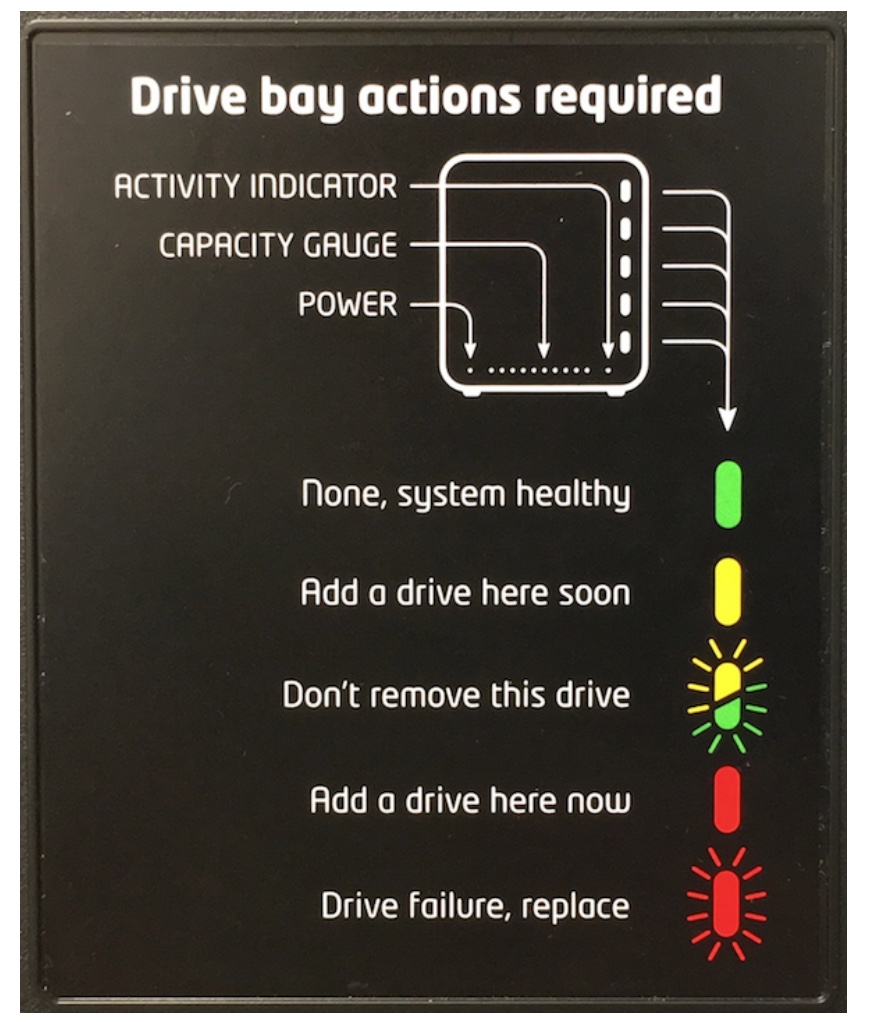 With Drobo you can easily control the maximum storage space available for Time Machine backups through the Drobo Dashboard. When you install a Drobo, the dashboard prompts you to see if you want to create a dedicated storage volume for Time Machine's use. This allows you to set the size of this volume.
One big advantage of the Drobo 5C is that Drobo's BeyondRAID technology is better than traditional RAID. The latter doesn't support the addition of extra drives and doesn't allow mixing drives of different capacities. If you try this, with tradition RAID, the array's capacity is governed by the size of the smallest drive; the rest is wasted and unused space.
Drobo's with BeyondRAID are also "self-healing" and have virtual hot-spares. If a drive happens to fail, Drobo will automatically re-layout the data to return to a protected state without disruption. What's more, every Drobo comes with Smart Volume technology. Smart Volumes are thinly provisioned volumes that automatically utilize capacity as needed from a common pool of storage. As data is deleted, free capacity is returned to that common pool, immediately increasing the available capacity.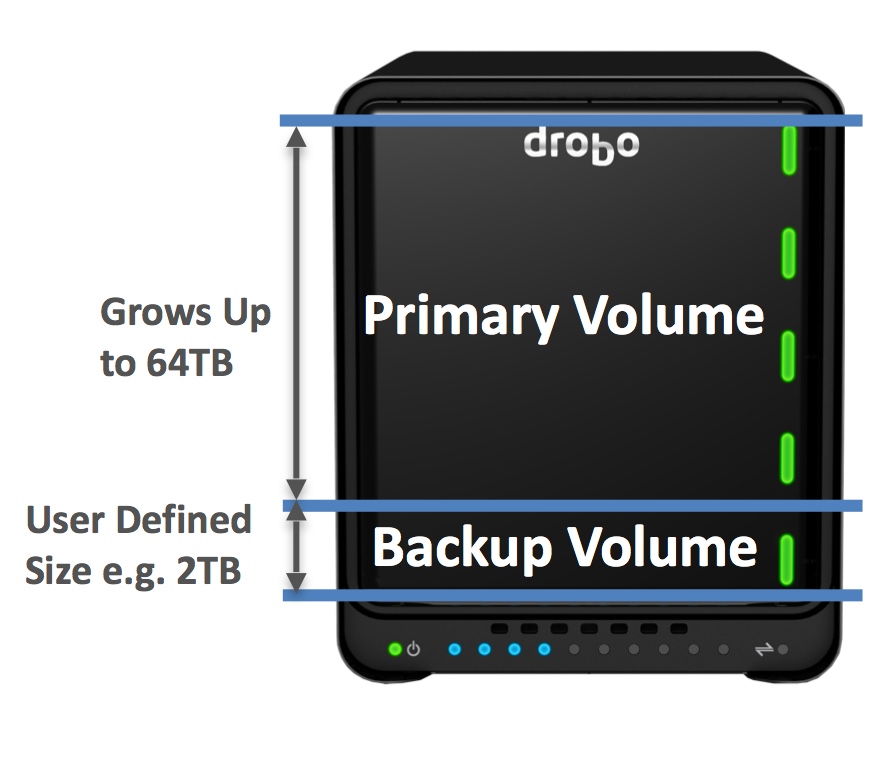 Every Drobo sports battery backup technology. When the power goes out, the systems move any "in-flight" data to onboard flash in your Drobo so it will be protected. The data is then moved to your disk drives once power is restored. This makes sure your important information is safe and sound. Even better, your battery recharges itself.
I've tried RAID set-ups in the past, but never found one that meet all my needs (which include user friendliness). Now I have; I use my Drobo 5C as the central repository for all my media files. I'd recommend that you consider doing the same.