Macally's $69.99 CHARGER61 is a 61-watt aluminum charger with a magnetic USB-C cable specially designed for the 12-inch MacBook and 13/15-inch MacBook Pro with USB-C (Thunderbolt 3) ports. It's a great charging device, but what I really love about it is that it sports a MagSafe connector (though, for legal reasons, I suspect Macally can't call it that).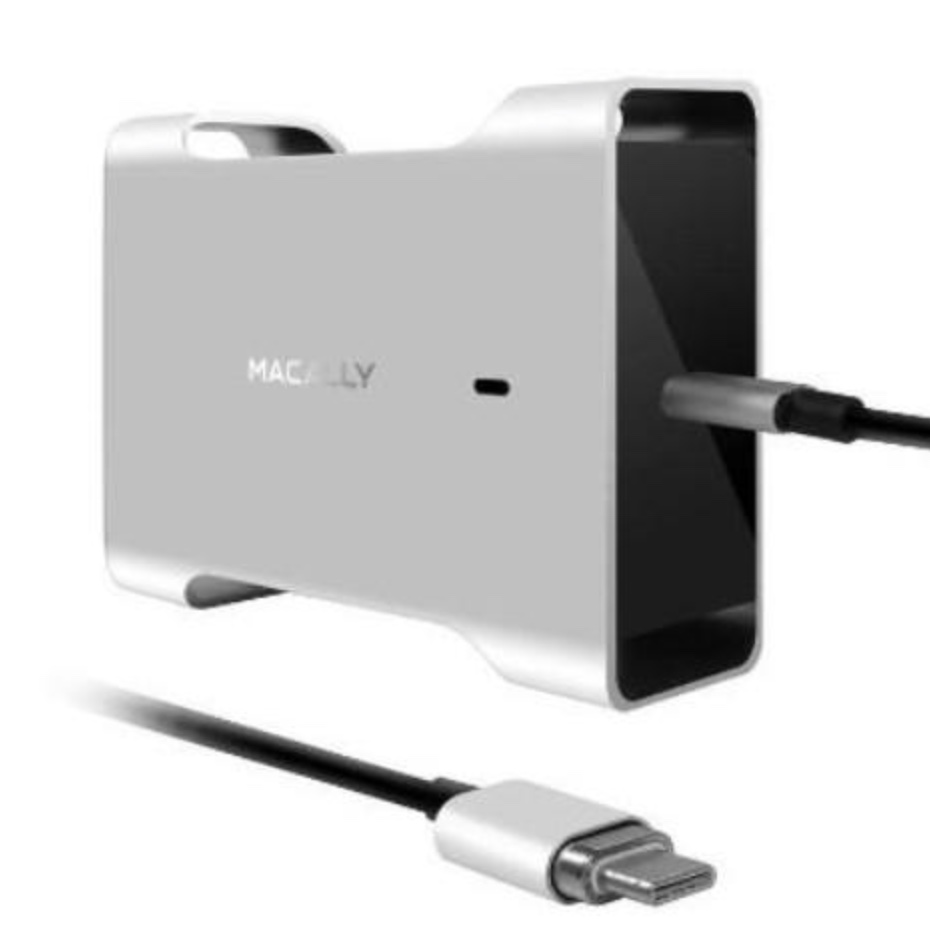 With the 2016 MacBook Pro line, Apple ditched the beloved MagSafe connector, which disengaged with the slightest amount of pressure. This saved many Mac laptops from a disastrous plummet when someone accidentally snagged the power cable. As far as I can tell, everyone loved the MagSafe, so I can't understand why Apple ditched it.
<!— code from sekindo - Appleworld.today In-Article - outstream —>

<!— code from sekindo —>
But its functionality is back with the CHARGER61. And that's just one of the things to love about the Macally device. It sports a four-foot magnetic safe USB-C cable and a six-foot power cable. The magnetic USB-C cable supports USB 2.0 data transfer. The CHARGER61 also boasts such safety features as surge protection, temperature control, short-circuit protection, over-current protection, and more.
With the Macally device, you can leave the charger Apple ships with its Mac laptops with your traveling gear for trips, and leave the CHARGER61 at home. Or if you like it as much as I do, you can wrap the cable around the Macally charger, toss it in your suitcase, and take it with you.
Apple World Today Rating (out of 5 stars): ★★★★★