In sweet Episode 16 of the Backerjack Podcast, Steven Sande and Ross Rubin check out some of the latest products seeking funds and preorders:
Flex Cam PIC, a whimsical and inexpensive still and video camera that wraps around objects and comes in a range of colors and silly characters. It has some similarities to Podo.
GeniCan, a clip-on to your garbage can or recycle bin that builds your shopping list by scanning the barcodes of products you've consumed. As we note, it has the same goals as SmartQsine.
Notes: During the podcast, there was some confusion as to how Flex Cam PIC transfers images and videos. It appears as though the product's Bluetooth support is for remote shutter activation only; file transfers are done via USB On-The-Go.
Many thanks to SnapPower for sponsoring this episode! Please support its campaign.
A shock! It's not all Apple Watch news on the AWT News Update today. Our stories include:
Arm and wrist tattoos are making the Apple Watch heart rate sensor go whacky
Wall Street analysts love them some Apple after yesterday's record second quarter earnings, raising estimates for the company
Dropbox gains a new commenting feature
Christy Turlington Burns posted the eighth and final chapter in her Apple-hosted Watch blog
The full text version of the podcast script is available below.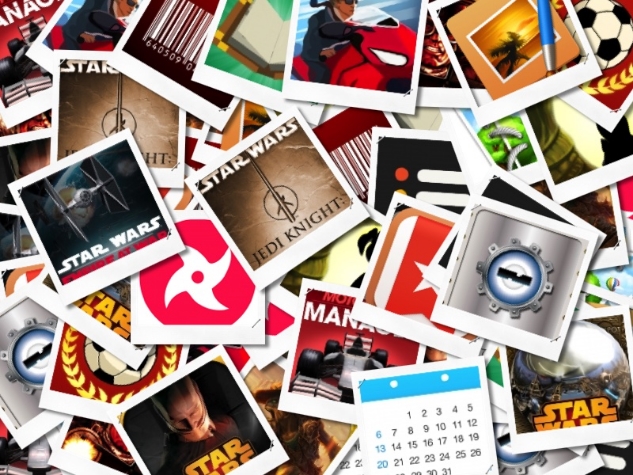 Here are some of the best free apps, app updates and new apps that have landed in the App Store recently. Today's notable apps include a discount on Flick Kick Football, the new Stella's Journey game and a major update to Pixelmator for OS X. All app prices are USD and subject to change. Some deals may expire quickly, so grab them while you can.
iOS Apps Now Free
Lane Splitter [Now free, down from $0.99] Ride your motorcycle at insane speeds through ever changing traffic. Your reflexes will mean the difference between surviving or crashing in spectacular fashion. Do you have what it takes to reach TOP SPEED?
Flick Kick Football [Now free, down from $1.99] Kick it old school! See for yourself why Flick Kick® Football is the soccer game that people simply can't put down!
Guide Pro for Minecraft [Now free, down from $1.99] Now that you have downloaded Minecraft, what do you do? The answer is simple, download the this app so we can help you out!
Star Rover HD – Stargazing and Night Sky Watching [Now free, down from $2.99] Do you love the starry night? Do you want to know everything in the sky? Star Rover HD is the fantastic planetarium for your iPad. Just hold up your iPad and Star Rover HD will tell you exactly what you are pointing at.
iCalendar [Now free, down from $2.99] iCalendar is the ultimate calendar for your iPhone, iPad and iPod Touch focusing on your productivity.
iOS Apps On Sale
Password Manager – Secure Accounts Vault Box & Lock Passcode Keeper Safe [On sale for $3.99, down from $4.99] iPassword can securely store your important information and can automatically log you into websites with a single tap. There's no need to remember the usernames, passwords, or even the website addresses.
Motorsport Manager [On sale for $0.99, down from $1.99] This is your racing team. Hire drivers, develop your car and invest in technology.
Star Wars™ Pinball 3 [On sale for $0.99, down from $2.99] Star Wars™ Pinball: Heroes Within tables are now available for download! Star Wars Episode VI: A New Hope, Droids, Masters of the Force and Han Solo have been added to the Star Wars Pinball collection.
DOOO [On sale for $0.99, down from $2.99] DOOO is a utterly smart tool for organizing your ideas,pictures,voices,sketches and even maps with quick and easy user interface.
Oddworld: Stranger's Wrath [On sale for $2.99, down from $4.99] In the dusty, undeveloped wastelands of Western Mudos, cantankerous townsfolk find their settlements besieged by belligerent outlaws. Along comes Stranger, a drifter turned bounty hunter, with a unique double-barreled critter-firing crossbow.
Star Wars®: Knights of the Old Republic™ [On sale for $2.99, down from $9.99] Star Wars®: Knights of the Old Republic™
Discounted Mac Apps
PhotoStitcher [On sale for $9.99, down from $19.99] There's no need to manually go through messing around moving and aligning images! Now you can use PhotoStitcher to easily stitch images and get perfect panoramic photograph.
Hitman: Absolution – Elite Edition [On sale for $9.99, down from $24.99] Become Agent 47, a genetically-engineered killer, and use your skill and ingenuity to turn assassination into an art.
Star Wars® Jedi Knight: Jedi Academy [On sale for $4.99, down from $9.99] Forge your Weapon and follow the path of the Jedi Star Wars® Jedi Knight®:
Star Wars®: Knights of the Old Republic™ [On sale for $4.99, down from $9.99] Star Wars®: Knights of the Old Republic™
Star Wars®: Empire At War [On sale for $9.99, down from $19.99] From the lives of soldiers to the deaths of planets, you are the supreme galactic commander. It is a time of galactic civil war.
New and Notable Apps
Battledots [$0.99] Battledots is an intense, fast-paced strategy game where you must attack the opponent while defending your base, and everything is done with dots.
Stella's Journey [$2.99] Stella's Journey is a fairy tale style adventure platform game about a girl who wakes up in a mysterious world after reading the first page of a strange book.
Wings Remastered [$4.99] Relive the action, glory and seat of the pants daring of a WWI Allied fighter pilot!
Updates you don't want to miss
Wunderlist: To-Do List & Tasks for OS X [$Free] Whether you're sharing a grocery list with a loved one, working on a project, or planning a vacation, Wunderlist makes it easy to share your lists and collaborate with everyone in your life.. Version 3.2.1 includes the following changes:
New: Deleted a list by mistake? Oh wait, there's a new button to fix that – just click on 'Recover your data'.
Fixed: We apologise for rudely interrupting you as you comment in Japanese. The small issue of cutting off Japanese text halfway through a comment has now been fixed.
Fixed: We fixed the confusing issue of avatars switching to someone else's on a shared list. Don't have an avatar? Then you may have noticed we've made your picture look a little bit prettier.
Fixed: We had a pesky little bug that was setting incorrect due dates on Quick Add. We've squashed it.
Finally, we had a few more minor bug fixes and improvements.
Pixelmator for OS X [$29.99] Full-featured and powerful image editing app for the Mac. Version 3.3.2 includes the following changes:
Now you can quickly access your Photos library right from the Photo Browser in Pixelmator.
Paint with pressure sensitivity using the Force Touch trackpad on the new MacBook and MacBook Pro.
Wipe away unwanted elements from your photos up to five times faster with the enhanced Repair tool.