Apple continues to dominate the smartwatch market with a 41% share. According to the latest research from Counterpoint Research, global smartwatch shipments grew 37% year-over-year in the second quarter of 2018.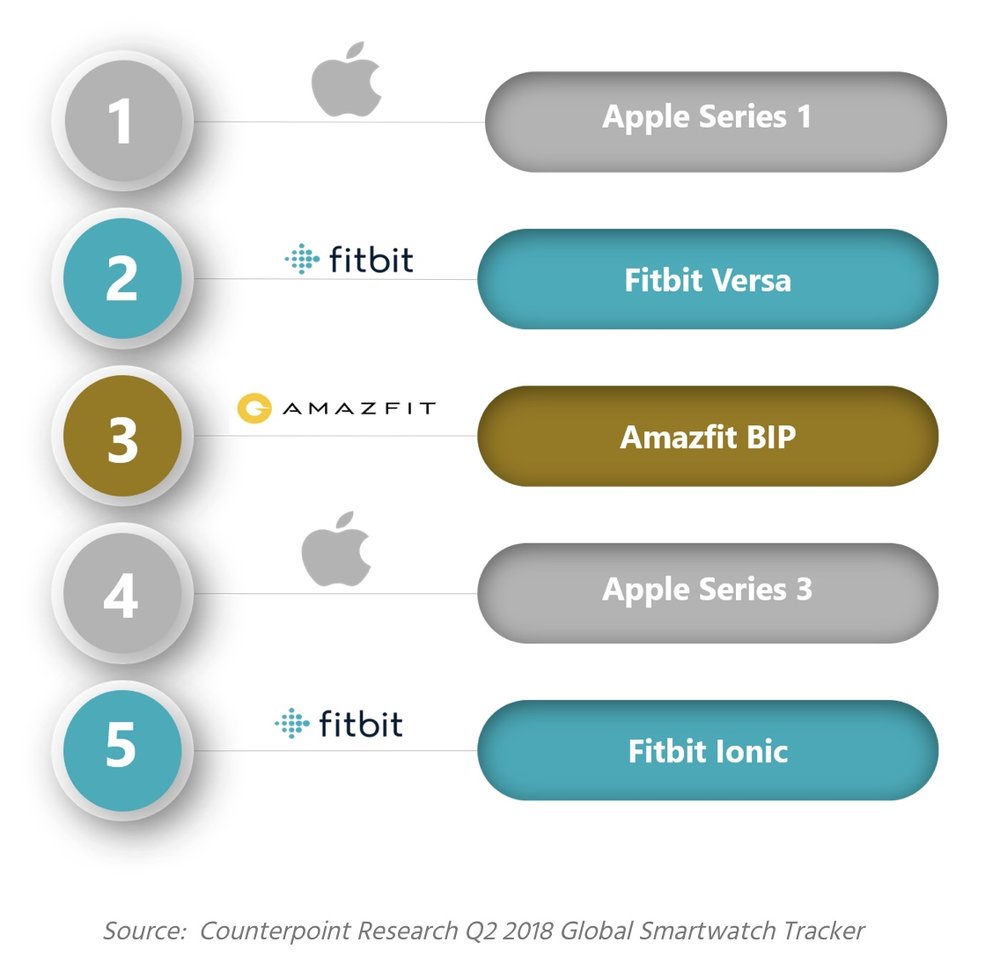 Interestingly, iPhone users are actually choosing the Series 1 as a non-cellular option over Series 3 non-cellular model, according to the research group. This indicates that Apple users are choosing Series 3 if they want to add cellular connectivity; otherwise, Series 1 remains the most popular model contributing to almost nine out of 10 Apple Watch sold in the second quarter, the study shows.
<!— code from sekindo - Appleworld.today In-Article - outstream —>

<!— code from sekindo —>
"Back in quarter four of 2017, Apple stepped up its strategy in the smartwatch segment by enhancing the features of smartwatches into broad-based functionalities, including some health and fitness tracking capabilities," says Counterpoint research analyst Satyajit Sinha. "Moreover, Apple is catalyzsing the trend of 'smartwatch as a standalone wearable device' with adoption of cellular connectivity, which is driving the new wave of cellular connected wearables globally, great news for mobile operators."
Battery-life is a constant concern with smartwatches, given their tiny batteries. However, Apple, Samsung and Huawei are consistently working to optimize the software and the overall design and adding components such as eSIM to make space for bigger batteries, according to Sinha. What's more, the adoption of cellular Low Power Wireless Access (LPWA) technology — especially LTE-M in smartwatches — will also drive core use-cases in a smartwatch while boosting battery life, he adds.