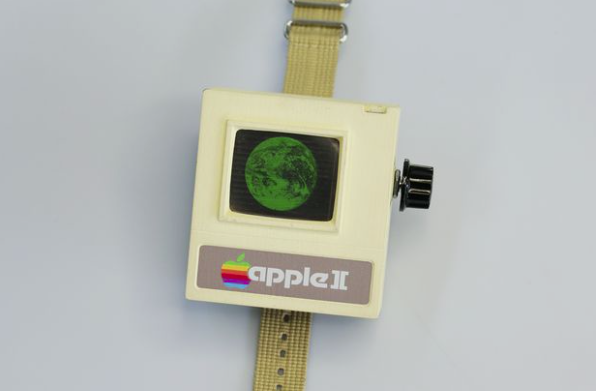 An Apple Watch is hip but an Apple ][ Watch is hipster.
The makers at Instructables have outdone themselves with this amazing Apple ][ Watch build. You'll find complete, step-by-step instructions for making you own. And hey, it really shows the time!
Congratulations to Instructables user Aleator777. This thing is amazing.