Apple has been granted a patent (number 10,845,203) that would allow future Apple Watches to be able to tell if you're indoors or outdoors.
In the patent data, the tech giant notes that the typical smartwatch can run fitness apps that perform various functions, such as allowing users to set fitness goals, track caloric intake, gather workout ideas, and share progress on social media.
The typical smartwatch includes a variety of sensors, such as inertial sensors (e.g., accelerometers, gyroscopes), a global navigation satellite system (GNSS) receiver for localization, a wireless transceiver for localization and wireless communication with wireless networks and other devices, a barometric pressure sensor for altitude determination and a heart rate sensor for measuring heart rate.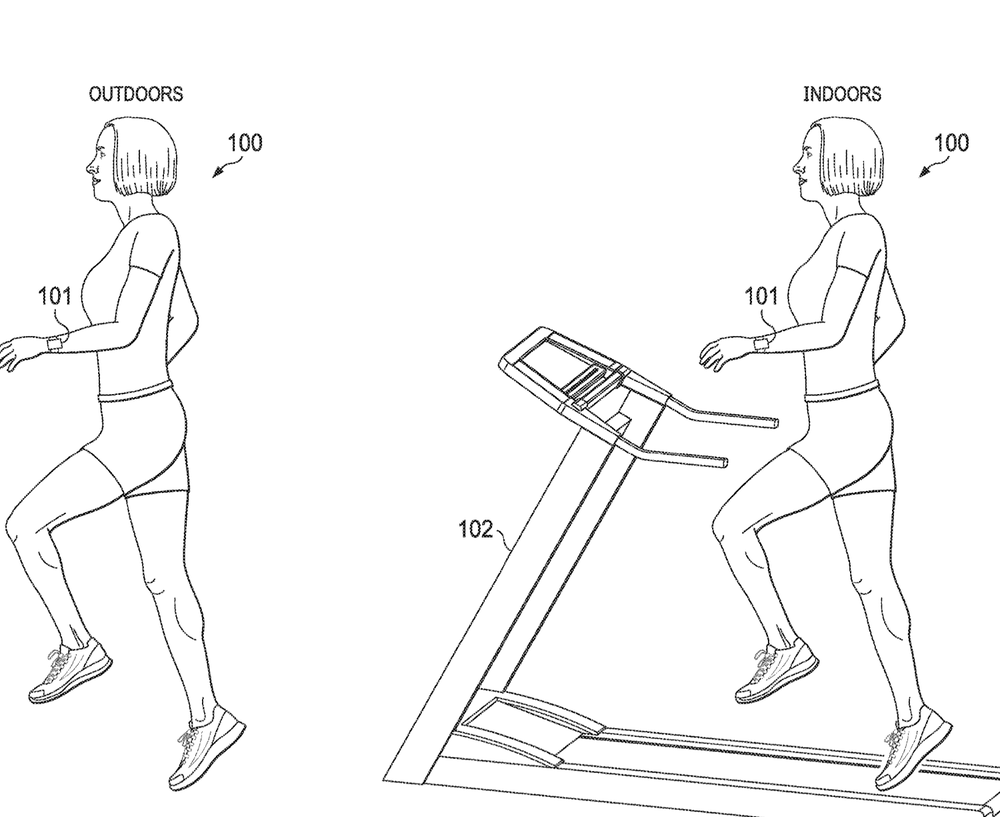 Some fitness applications can use these sensors to detect when the user has engaged in a fitness activity. For example, a digital pedometer in the smartwatch can be used to count the user's steps and stride length based on acceleration data from an accelerometer. The step count or step frequency can be used with GNSS position and speed data to determine if the user is walking, running or riding a bicycle.
However, Apple says that a problem with many fitness apps is that they can't tell if a particular fitness activity is indoors or outdoors. For example, if sensors on the smartwatch detect that the user is running, the fitness application doesn't know if the user is running outdoors on a track or running indoors on a treadmill. This ambiguity can lead to faulty output like displaying a map on the smartwatch when the user is running indoors on a treadmill.
Also, if the user is indoors then it is desirable to turn off power consuming component (e.g., the GNSS receiver) to save power. Depending on whether the user is indoors or outdoors, different sensors may be used to measure the user's exertion, such as sensing heart rate to estimate calories burned while indoors. Apple wants its future smartwatches to be able to overcome such limitations.
In the summary of the patent, Apple says the indoor/outdoor detection method comprises: receiving, by one or more processors of a wearable computer, wireless access point (AP) scan data, global navigation satellite system (GNSS) data and inertial sensor data; determining, by the one or more processors, a first state of the wearable computer based on the wireless AP scan data; determining, by the one or more processors, a second state of the wearable computer based on a comparison of the GNSS data and the inertial sensor data; and outputting, by the one or more processors, an indoor/outdoor signal indicating that the wearable computer is indoors or outdoors based on the first and second states.