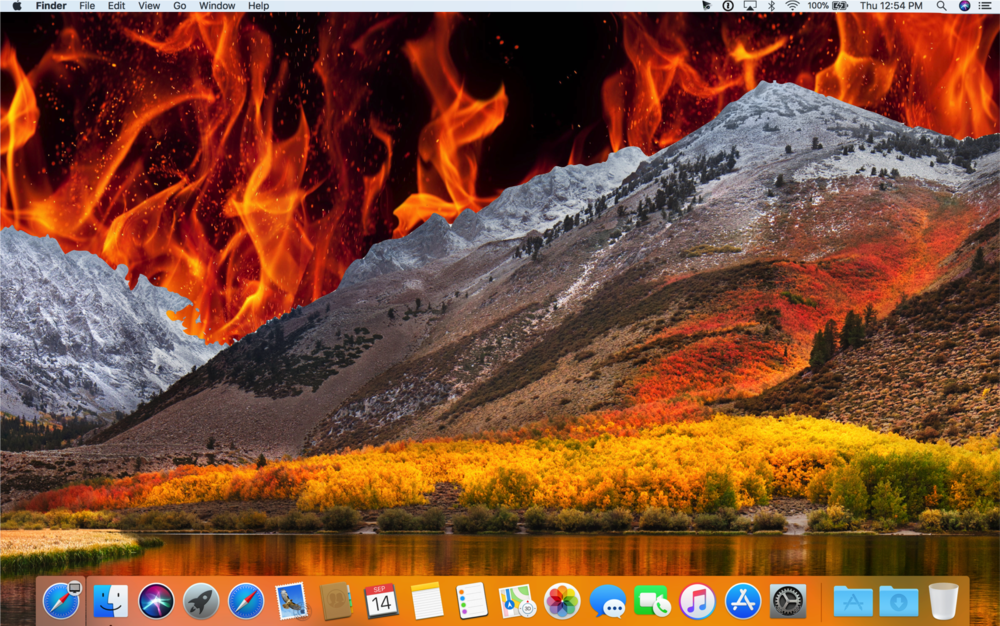 Whenever an operating system update appears, there are usually apps that haven't been updated by developers or just aren't working well with the new update for one reason or another. Today we're providing you with a list of apps that just aren't working with macOS High Sierra or that work, but have some compatibility issues.
Apps that do not work with macOS High Sierra
AppleWorks: Apple
Disk Inventory X: Tjark Derlien
Excel 2003 Power PC version
Excel for Mac 2004
FileGuard: Intego
Filemaker 9 Pro: FileMaker
FileMaker Pro: FileMaker
FileMaker Pro 10: FileMaker
Filemaker Pro 11.0.4: FileMaker
FileMaker Pro 8.5: FileMaker
Google Drive: Google
Intego Backup Manager Pro: Intego
Internet Explorer: Microsoft
Internet Security Barrier X6: Intego
Mailplane: uncomplex gmbh
McAfee Endpoint Security for Mac
Microsoft Lync: Microsoft
Microsoft Messenger: Microsoft
Microsoft Office 2004: Microsoft
NetBarrier X5: Intego
nvALT: Brett Terpstra
OnyX: Titanium Software
Path Finder: Cocoatech
Personal Antispam: Intego
VirusBarrier X6: Intego
RoaringApps: Bryce Cameron
Mac Premium Bundle 2013 (X7): Intego
VirusBarrier 10.7.3: Intego
Adobe Illustrator CC 2017: Adobe
McAfee Endpoint Protection for Mac: McAfee
Karabiner: Takayama Fumihiko
Malwarebytes Anti-Malware: Malwarebytes
Microsoft OneDrive: Microsoft
Deep Freeze for Mac: Faronics Labs
MP Navigator EX 4.0: Canon Inc.
Startupizer 2: Gentle Bytes
Apps that have some issues with macOS High Sierra
Audacity®: Open Source
beaTunes: tagtraum industries
Chromium: Open Source
CrashPlan: Code 42 Software (note that CrashPlan is dropping support for personal online backups)
Firefox: Mozilla
Language Switcher: TJ-HD Software
Microsoft AutoUpdate: Microsoft
Snapz Pro X: Ambrosia Software
SuperDuper!: Shirt Pocket
TechTool Pro: Micromat
VirusBarrier Express: Intego
VirusBarrier Plus: Intego
XtraFinder: Tran Ky Nam
Myst III Exile: Ubisoft
RivenX: Jean-Francois Roy
Encyclopaedia Universalis 2011: Encyclopaedia Universalis
NetBarrier X8: Intego
Bear: Shiny Frog
App Cleaner: Nektony
Duden Wörterbücher Deutsch: Bibliographisches Institut / Paragon Software
Le Petit Robert 2008: Sejer
Add to our list
Have any favorite apps that aren't working properly (or at all) under macOS High Sierra? Please leave the name and version of the app in the comments section below.