We'd like to share a special thank you to our weekly sponsors from February and for the fantastic hardware and software they make. If you haven't checked out these terrific products yet, now is the perfect time to do so. Finally, if you're interested in sponsoring Apple World Today, head over to the sponsor page for all the details.
Realmac Software

Realmac Software, the developers behind such amazing apps as Clear, Typed, RapidWeaver and Ember. Ember ($49.99) is a powerful Mac app described as a "visual scrapbook for the mind." Taking photos or screenshots, annotating them, organizing your images, grabbing images from favorite websites automatically — you name it, Ember can do it. RapidWeaver ($89.99) is probably the best standalone website creation app on the market. Using customizable templates, incredibly fast upload/update capabilities, and a huge library of over 1,000 add-ons providing extension of the app, RapidWeaver brings ease of use and power to Mac-based web design.
Finally, the group has just extended its Indiegogo campaign for the Typed blogging platform, so you have time to get in on this exciting new publishing solution.
i4software
We first became familiar with i4software through Vizzywig (US$29.99), a video app for iOS that can be simply described as a full video studio in an app. While at Macworld/iWorld 2014 with TUAW, we were able to shoot video, edit it, add titles and transitions, and then upload the content to our YouTube channel, all from an iPad mini. This was all done on the show floor, making it possible for us to interview developers and publish video content, all without having to run back to the press room every five minutes.
Vizzywig 8xHD is a version of Vizzywig that lets you shoot, edit and share video that's 8 times the resolution of regular HD video. It's called Vizzywig 8xHD, available for $49.99 — much less than any ultra-high-definition cameras on the market.
The company also sells Fast Camera ($7.99), which can be used to take burst mode photos with an iPhone 6 or 6 Plus at up to a whopping 1,500 frames per minute.
iOS videographers will also find a lot to like with Video Filters ($7.99 with in-app purchases), which provides a hundred video (and photo) filters and effects. You can either record video straight from the app before applying the filters, or import footage from your photo library.
Elgato's new Thunderbolt 2 Dock
The Elgato Thunderbolt 2 Dock is perfect for connecting everything to your MacBook at once. Using the included 50 cm Thunderbolt cable to connect your MacBook to one of two Thunderbolt ports on the Dock, you then have access to a built-in HDMI port capable of driving a display with up to 4K resolution and three SuperSpeed USB 3.0 ports. Add access to other Thunderbolt displays and devices through the remaining Thunderbolt 2 port.
A Gigabit Ethernet port gives your MacBook access to high speed wired network connections, while a separate microphone input and amplified audio output supply clear sound for FaceTime and Skype calls.
The three SuperSpeed USB 3.0 ports not only provide full speed connectivity to your USB devices, but also 1.5A of power each. Even if your MacBook is not connected, the USB devices are still charging. The free Elgato Thunderbolt Dock Utility makes it simple to eject all storage devices at the same time.
Finally, thanks to you, our wonderful readers, for reading and sharing our articles. We can't do it without you.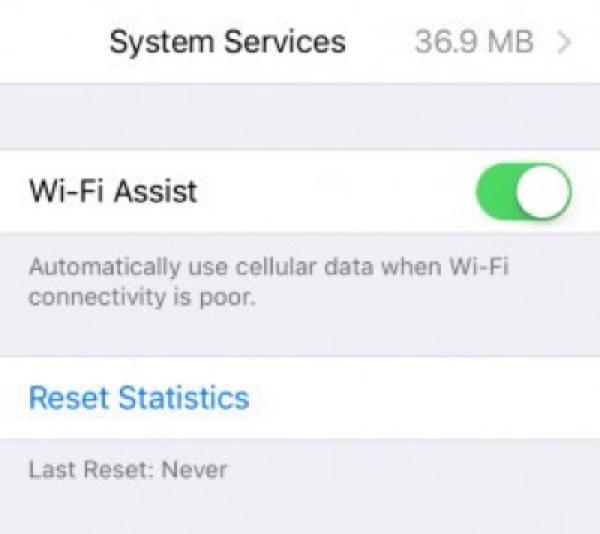 Once users update to iOS 9, Wi-Fi Assist is turned on by default. Its goal is ensure a smooth Internet experience, switching to cellular data in the event that the user is connected to a weak Wi-Fi signal. AppleInsider notes that those who don't understand how Wi-Fi Assist works, or even that it exists, have alleged that the new feature has caused them to use more cellular data than anticipated. But the new class-action suit alleges it should be Apple who should reimburse customers for any overage
If I'm counting correctly, this is the ninth lawsuit (two involving Wi-Fi Assist and two involving Shanda Games) filed against Apple this year. A new class action lawsuit in July accused Apple of breaching contract by failing to provide new — or "equivalent to new" — devices when offering up replacement hardware under AppleCare+ warranties.
Probendi, an Irish software development studio, has filed an urgent procedure with a court in Milan protesting Apple's use of the term "iWatch" in its ads..
In July Apple was sued by Shanghai Shulong Computer Technology (the parent company of Shanda Games) for alleged copyright infringement of The King Of Adventure, a mobile game sold in the Apple App Store. In June Shanda Games sued Apple, Huawei, C1wan.com and Beijing Zhuoyi Xunchuang Technology for unfair competition.
Comarco Wireless Technologies is suing Apple for patent infringement, claiming that the Cupertino, California-based company's iPhone/iPad chargers infringe on its own patents. And battery manufacturerA123 Systems is suing the Cupertino, California-based company for "poaching employees."