Texture, the digital news service that Apple acquired in March 2018, has no officially shut down, and Apple is directing users/readers to it Apple News+ service.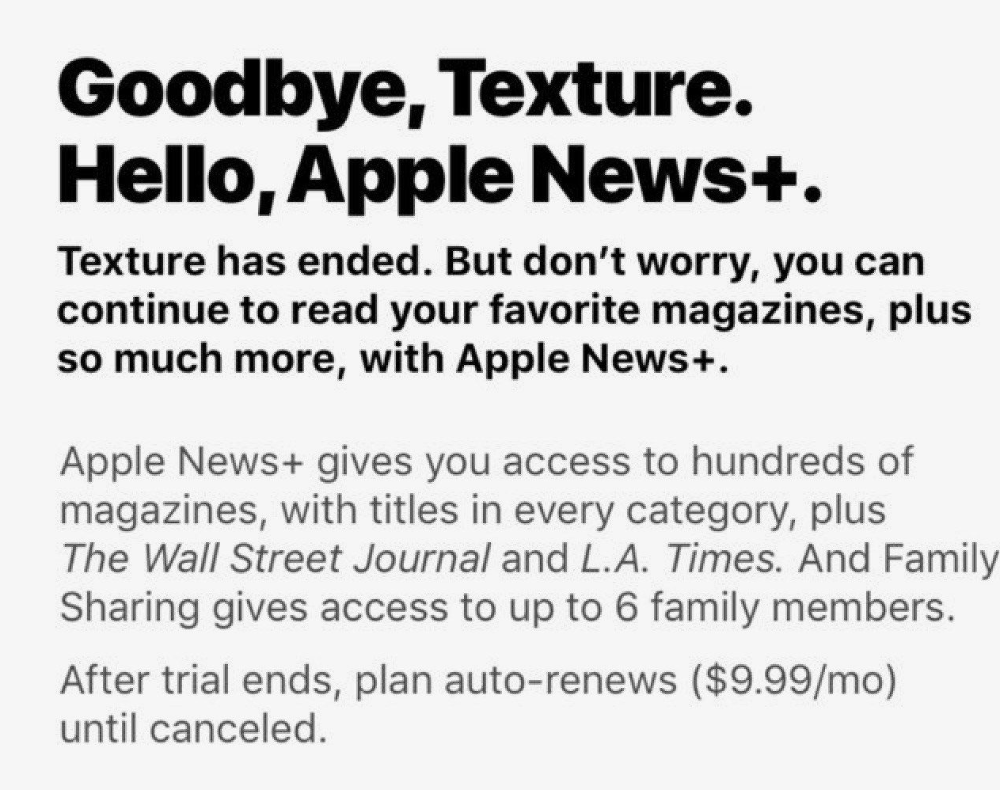 Described as the "Netflix of magazines," it offered access to 200 magazines for a monthly fee. Apple used Texture as the foundation for its Apple News+ service that debuted in March. a $9.99/month subscription service that brings together over 200 popular magazines, leading newspapers and digital publishers into a curated experience within the Apple News app. And it's available now.
Available in the US and Canada to start, Apple News+ presents articles from publications such as Vogue, National Geographic Magazine, People, ELLE, The Wall Street Journal, and the Los Angeles Times.