The Tap Strap 2 introduces an AirMouse feature that lets you control devices such as iPads and smart TVs using hand gestures with its plug 'n play AirMouse functionality. 
This makes it an improvement over the first version, though it still maintains some of the quirks I could never master. You can read my original Tap review here.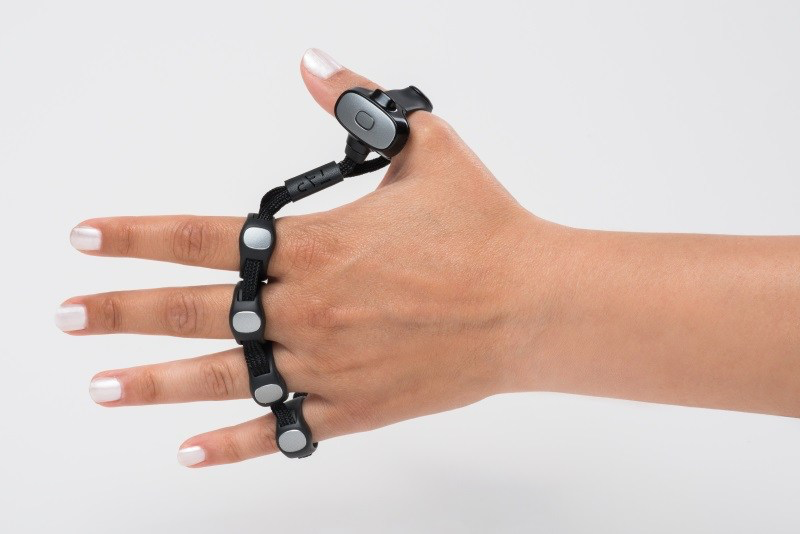 The Tap Strap 2 AirMouse works right out of the box as a standard Bluetooth device, and doesn't require any software drivers or calibration, which is certainly a plus. As an AirMouse, it has three user-selected modes of operation:
Mouse Mode, which lets you control a cursor, click and scroll just like you would with a standard mouse.

Multimedia Mode, which allows you to play, pause, adjust volume and move to the next or previous track.

Smart TV mode, which allows you to navigate menus, select items and search for content with nothing but hand gestures.
Tap Strap 2 uses onboard intelligence to automatically know what interaction you need. When your is horizontal, Tap Strap 2 becomes a keyboard. When the thumb rests on a surface, it switches to optical mouse mode. And when your hand is rotated vertically, Tap Strap 2 will switch gears yet again into AirMouse mode.
While Tap Strap 2 works with any Bluetooth enabled device, it targets iPadOS users with functions not supported by standard mice, such as horizontal swipes.
If you get fluent with the Tap Strap 2, which I never could, you could enjoy improved navigation of your Apple TV. It's available for $199 on Amazon.com or TapWithUs.com.
Like I said in my original review, this is a truly different input experience. This dinosaur never got comfortable with it, finding it intriguing but gimmicky. However, your mileage may vary.
Apple World Today Rating (out of 5 stars): ★★★1/2