UBTECH Robotics has rolled out the TankBot, the latest addition to its line of STEM-friendly Jimu Robots for kids and teens. It's the first Jimu Robot to run on tank treads and features an infrared sensor that allows it to follow commands to detect, pick up or maneuver around objects.
TankBot is an interactive building block system that combines learning and fun as kids build, program and share their robot creations. The Jimu Robot TankBot Kit retails for US$149.95 and is exclusively available at Apple.com and in select Apple Stores.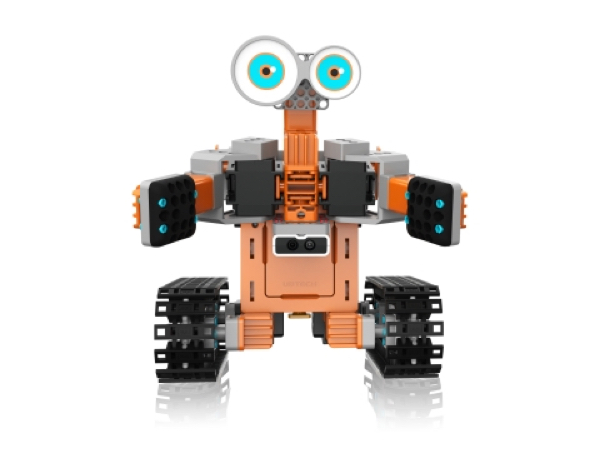 The Jimu Robot TankBot Kit has all the parts, connectors and servo motors needed to build TankBot or your own invention, says said John Rhee, general manager, North America, UBTECH. The kit includes the Jimu Robot app with step-by-step 3D instructions including zoom and 360 degree views.
Once built, the app features pre-programmed actions with Blockly coding or the ability to program your own actions to make TankBot do almost anything. An in-app joystick remote also lets you control your TankBot on your iPhone, iPad and iPod touch. Additionally, the app connects users to the global Jimu community to share their creation or programming with Jimu Robot lovers around the world. The JIMU Robot app for iPhone, iPad and iPod touch is available free, exclusively on the Apple App Store.