Synology has released DiskStation Manager (DSM) 6.2, a web-based operating system for every Synology NAS. According to CEO Darren Lu, new features include: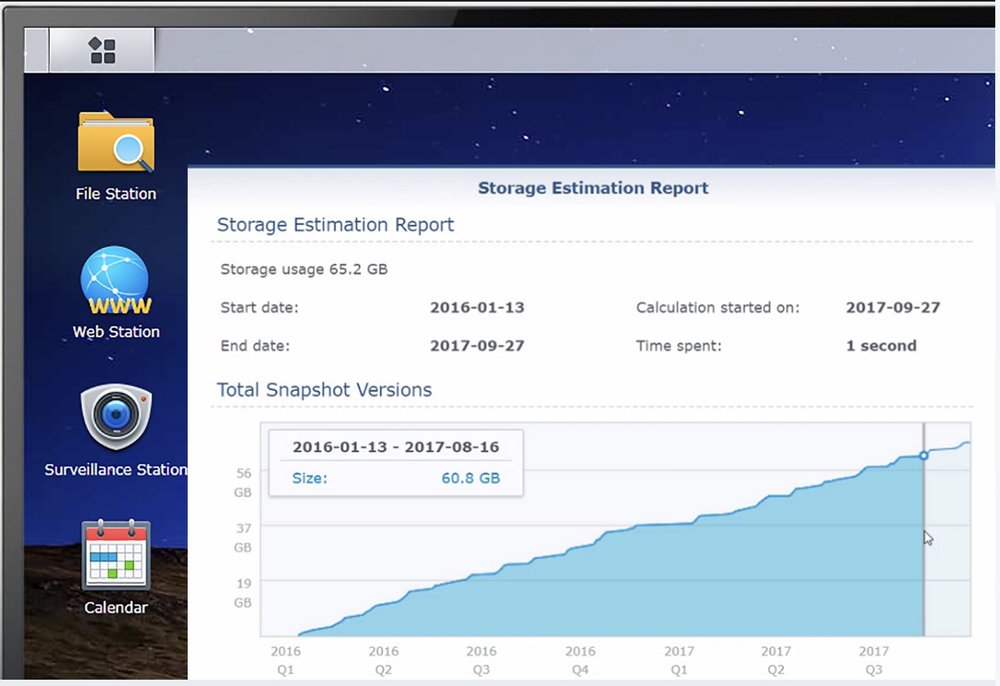 A new storage component, Storage Pool, that provide a consistent and smooth storage management experience. A new dashboard-like overview comes with useful information.
iSCSI Manager is a revamped, dedicated management tool for iSCSI service that provides a new LUN type with refined snapshot technology. Based on the Btrfs file system, type enables snapshots to be taken within seconds, regardless of LUN size.
Synology High Availability 2.0: a complete application revamp provides a robust system and easy-to-follow troubleshooting process. In addition, all designs have been refined to bring optimized system updates, more intuitive operations, a faster initial setup, and a brand new monitoring interface.
Security Advisor uses intelligent techniques to extract an abnormal login and analyze the attacker's location. DSM will send notifications upon detecting any unusual login activities. With one click, IT admins can review a daily or monthly report on the DSM system security scan.
TLS/SSL Profile Level: Specifying a TLS/SSL Profile Level provides each network service with its own TLS/SSL connection profile.
A completely redesigned Package Center allows users to quickly find everything they need with a rotating banner, clearer categorization, and enhanced search capability.
Synology DSM 6.2 is now available for download to users with a DiskStation, RackStation, or FlashStation.
---
Like this article? Consider supporting Apple World Today with a $5 monthly Team AWT membership.