Subscription video on-demand (SVOD) app revenue growth is skyrocketing. With 22 million people in the U.S. "cutting the cord," one-size-fits-all approaches to entertainment must change rapidly to meet and exceed the evolving expectations of savvy consumers. The SVOD era puts customers in the driver's seat, cementing the customer experience (CX) as the main competitive differentiator, according to UserTesting, a research group that "enables every organization to deliver the best customer experience powered by human insights."
However, streaming isn't mobile just yet. Smart TVs and streaming media devices (like the Roku, Apple TV, and Firestick) accounted for 45% of participants' preferred watching device, while 37% preferred computers, according to UserTesting. Only 11% cited their smartphone or tablet as their primary streaming device. Other key findings from the UserTesting report of over 500 SVOD customers: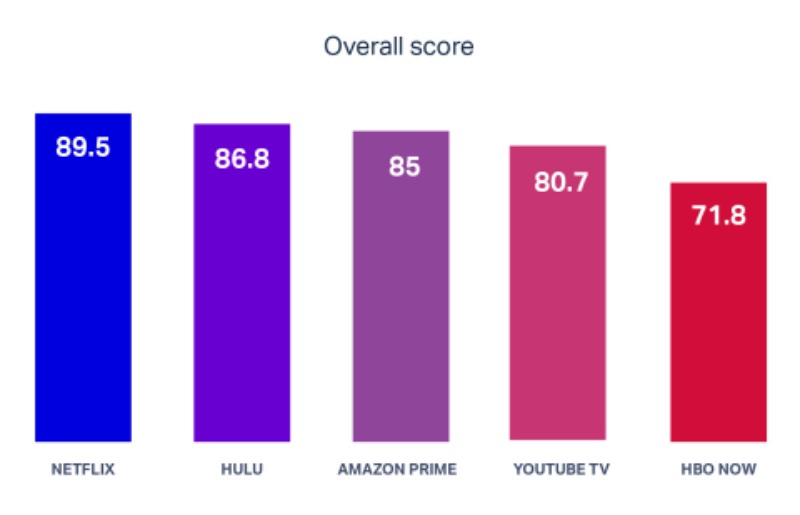 The overall highest-rated SVOD app was Netflix. With a CX score of nearly 90 (scale of 0 "negative" to 100 "positive"), Netflix provided its customers with the best customer experience: the most relevant recommendations, an overall easy-to-use intuitive app, and impressive speeds, delighting its customers the most.
The overall lowest-rated SVOD app was HBO Now. With a CX score of 72, HBO Now disappointed its customers, who had extreme difficulty finding any recommended content, and experienced lag, freezing, and buffering issues. Had it not been for HBO's clean, sleek, and uncluttered design (scored 97 for aesthetics), its score might have been lower.
Recommendations don't work. While recommendations were easy to find among the SVOD apps (with the exception of HBO Now), most fell short when it came to providing relevant recommendations—only 29% reported actually watching suggested content.
Limited content is a major drawback for all services. Consistent with Deloitte, UserTesting found that SVOD customers aren't finding all of their content through a single app. More than half of participants reported that they subscribe to at least two SVOD apps, with 90% of HBO Now customers subscribing to Netflix and 80% to Amazon Prime.
---
Like this article? Consider supporting Apple World Today with a $5 monthly Team AWT membership.