A new survey from Decluttr, a tech buy-back site and refurbished tech seller, reveals that one in four iPhone owners plan to purchase the new iPhone when it's released, despite its rumored lack of updates. Even after learning about the few anticipated updates, 82% say they still intend to purchase Apple's newest device.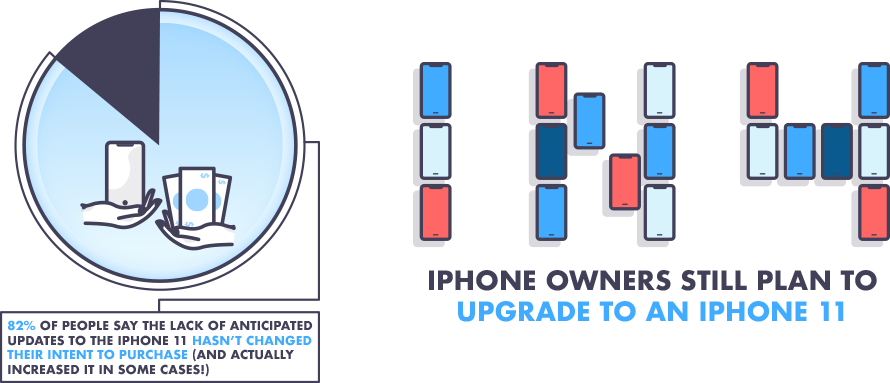 The Declutter study also reveals what upgrades people are willing to pay for, and just how much cash they're willing to dish out to get them. Here are some takeaways:
Forty-seven percent of people intend to purchase the "iPhone 11" (note that Apple hasn't confirmed the name) because of its rumored triple lens camera.

Sixty-four percent of iPhone users either don't know when 5G is coming to Apple, or believe it's already available.

Eighty-two percent of folks are willing to pay between $500 and $1,000 for the new iPhone; nearly 20% of people are willing to pay $1,200 or more.