Parks Associates has announced new research showing that ownership of streaming media players has risen from about 6% of U.S. broadband households in 2010 to almost 40% at the beginning of 2018.
Parks Associates' consumer data indicates that Amazon's share of streaming media players owned in U.S. broadband households has increased by 4% since last year, taking some of Google's share of the installed base. Roku's share has held steady at 37% for the past year. The Apple TV has about 15% share of the streaming media player market.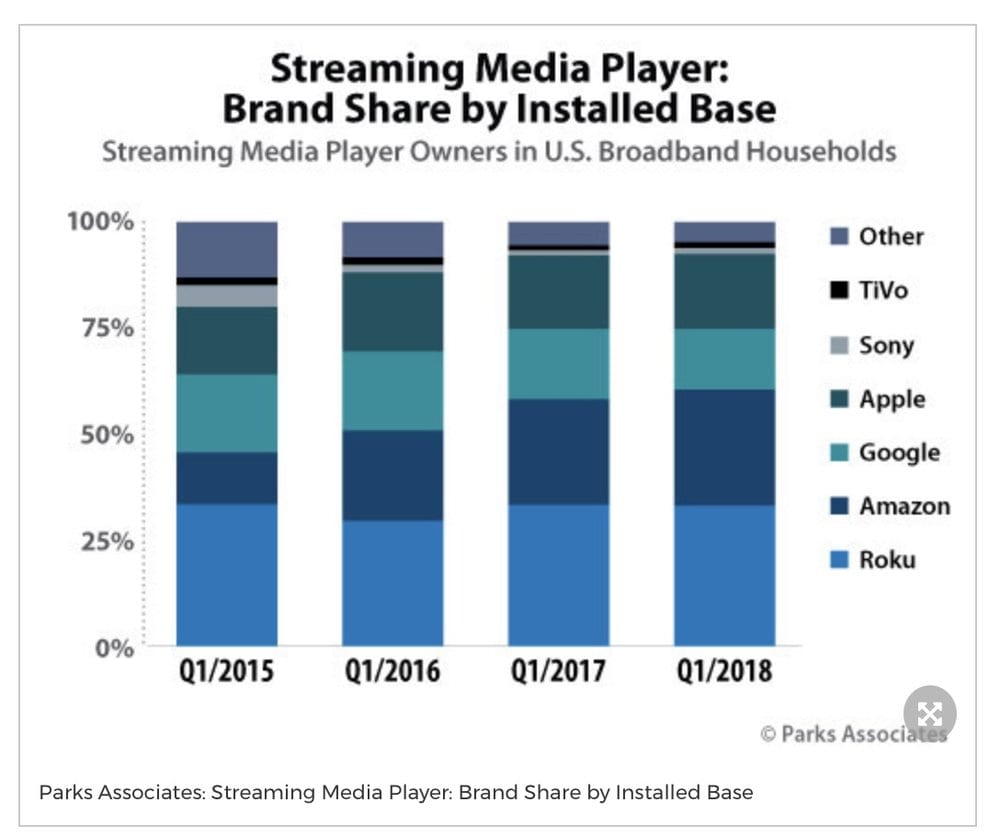 "Since their inception about a decade ago, consumers have purchased streaming media players due to their modern and friendly user-interfaces, wide app support, and low cost, making them easier to upgrade and replace than a television set," says Kristen Hanich, research analyst, Parks Associates. "In terms of usability, consumers score Roku, Apple TV, and Amazon's Fire TV highly. When ranking these devices, Roku leads in multiple usability categories, while the Apple TV leads in terms of gaming and the ability to purchase content."
While adoption of streaming media players is close to 40%, more than half of U.S. broadband households own a smart TV. The IoT research firm notes ease-of-use is the most important factor to consumers when it comes to choosing which entertainment device to use, and these two devices are competing directly in terms of usage, while usage of gaming consoles for video has declined.
---
Like this article? Consider supporting Apple World Today with a $5 monthly Team AWT membership.