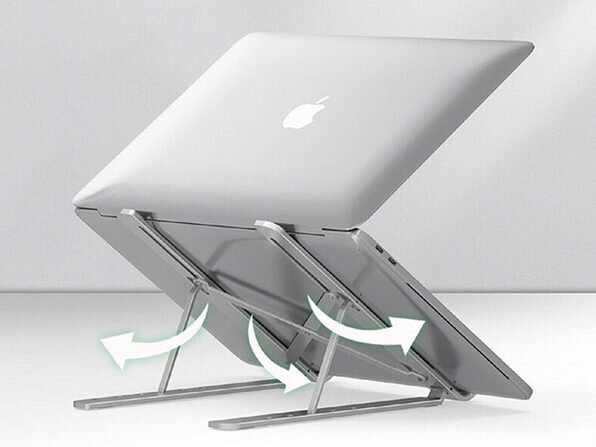 While you've been working from home, have you noticed that your neck and back are getting really stiff and painful? Chances are good that your MacBook isn't set up at the proper height for ergonomic viewing, so you're hurting your neck every minute you use it. This Aluminum Portable Foldable Laptop Stand from 3P Tech is on sale for $29.99.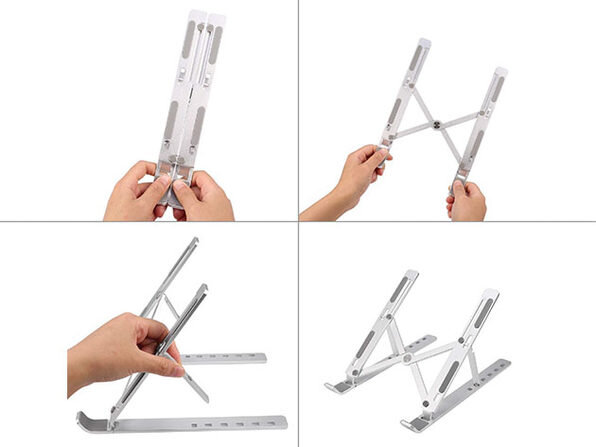 Now that most of us are staying at home, we are spending most, if not all, hours scrolling through our screens. This may lead to eyestrain, hand fatigue, and even neck and back pain. Thanks to this aluminum laptop stand, you won't have to suffer from those inconveniences anymore. With 6 adjustable heights, it will hold your laptop at an ergonomic angle design which adjusts to suit the best visual for you. It's made from aluminum which absorbs heat from your laptop, preventing buildup and keeping it running in good condition. The surface of the bracket is covered with rubber to keep your laptop stay still. Use it for any notebook and tablet with 10″ to 17″ size.
6 adjustable levels hold your notebook at an ergonmic angle design

High heat conductivity prevents heat buildup & keeps laptop stand cooler

Rubber protective stickers provide anti-slip function & strong stability

Fits 10″ to 17″ laptops, notebooks, or tablets
This stand usually sells for about $90, so you'll be getting it at close to 66% off of the normal price. It's the laptop stand you've been waiting for!