By Aaron Lee
There are times when you need to make a "clone" of your Mac's hard drive; Stellar Data Recovery's Stellar Drive Clone is a useful tool for doing this.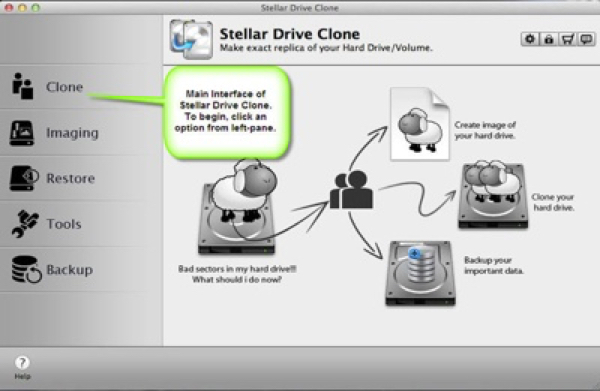 Clones provide a way to rollback your macOS installation. You can keep your clone updated using synchronization software to perform incremental updates, and can use your clone to boot another Mac should the need arise. With Stellar Drive Clone, users can create clones of their existing drives and restore it on a brand new drive. The new drive can be used immediately without installing applications again.
Other useful features include creating an image of volumes and also creating a bootable disk which you can use to boot your system from in case of failure. With the backup feature you can back-up all folders and important files anytime. You can even choose to schedule regular backup and ensure it is maintained timely. The restore function allows you to easily restore drives to their original state in case of failure by restoring the image created earlier.
Stellar Drive Clone — compatible with macOS 10.5 and higher— sports an advanced backup feature has been added to the new version through which automatic backup can be scheduled easily. You can download a demo version that lets you analyze the cloning options Through the full version, priced at US$39, users can create clones of the drives and volumes.