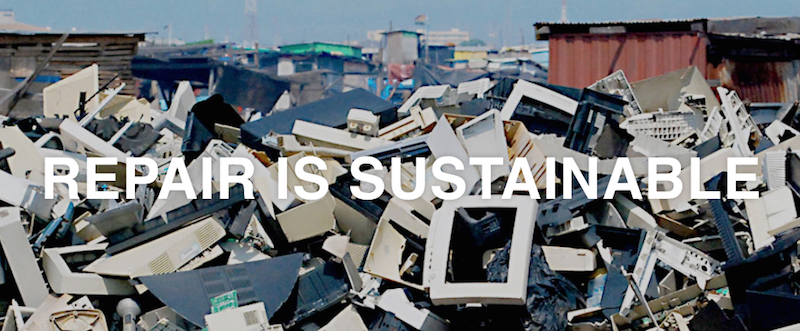 Whenever a new product appears from Apple or most other major electronics manufacturers, one of the first things that iFixit does is to buy one of the devices and then tear it apart. They don't do this for the sick thrill of it (well, maybe they do…), but for the purpose of creating detailed repair guides that any of us can use to fix our own devices. Now iFixit is teaming up with Electronic Recyclers International (ERI) to provide hard-to-find parts to keep your favorite Mac or iOS device alive.
ERI is the largest recycler of electronic waste in the world, handling over 250 million pounds of electronic gear every year. The equipment ranges from old, worn-out computers, digital cameras, smartphones, and tablets to items that — for one reason or another — were never even used.
Parts that iFixit sources from ERI will not only be tested, but backed by iFixit's lifetime warranty. The combination of repair tools and parts available from iFixit, their free repair guides, and a staff of experts ready to provide support will go a long way toward making it easier for people to keep those old devices alive and out of landfills.
Our take on the news:
This is a huge win for consumers and the environment. Our society is much too ready to just toss old electronics into the trash bin instead of making older devices usable again.