StarTech has released a $260 Thunderbolt 3 docking station with dual 4K 60Hz display support. It will harness the raw speed of Thunderbolt 3 by supporting two uncompressed 4K 60Hz (3840 x 2160p) displays or a single 5K 60Hz (5120 x 2880p) display, three USB 3.0 devices, Gigabit Ethernet, and stereo audio in/out.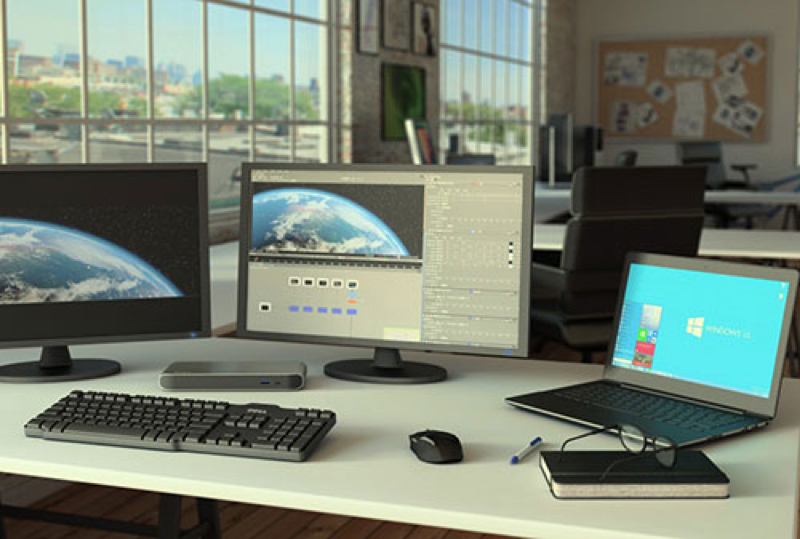 The second Thunderbolt 3 port on the dock operates the same as a Thunderbolt 3 computer port by supporting Thunderbolt 3 (up to five daisy chained), USB 3.1 (10Gb/s), and DisplayPort devices. Now users can select thinner notebooks with fewer connectors without compromising performance and the ability to connect to everything on the desktop, according to Carey Cline, senior product manager at StarTech.
Thunderbolt 3 brings Thunderbolt to USB-C at speeds up to 40 Gb/s. For the first time, one computer port connects to Thunderbolt devices, every display, and billions of USB devices. A single cable now provides four times the data and twice the video bandwidth of any other cable, while also supplying power.