There are some complaints that the new iPhone 6s and 6s Plus aren't innovative. Not true. Just because they look pretty much the same as the iPhone 6 and 6s doesn't mean there aren't plenty of impressive under-the-hood improvements.
With the iPhone 6s, Apple has introduced even more innovations than it added with last years' iPhone 6 and 6 Plus. The company has changed almost everything about the iPhone, but still made almost identical to the old model (though adding a new rose gold color option) and, shockingly (well, in the Apple world) making it slightly bigger.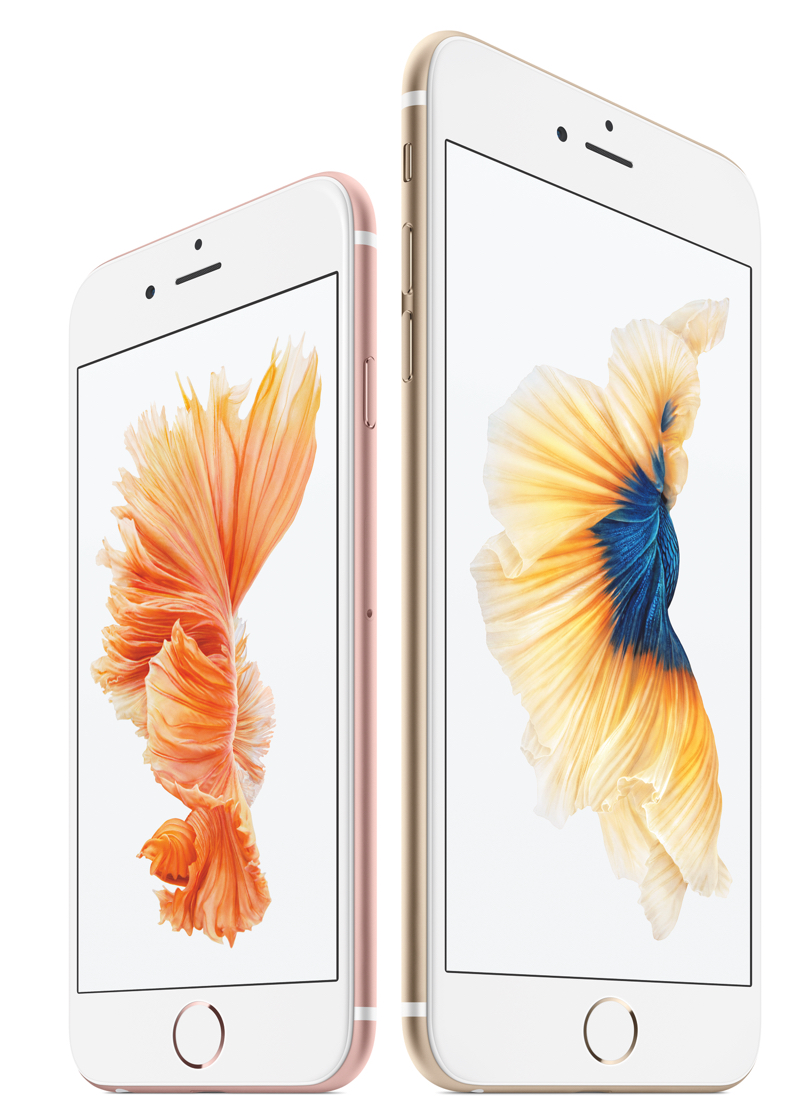 According to IHS, the most important new feature on the 6s is 3D Touch because "it will increase the uniqueness of iPhone apps."The new name for force touch will enable new user interface options in Apple's built-in apps and enable better control of mobile games, according to the research group. As a distinct iPhone feature, games and apps which take advantage of 3D Touch — senses force to enable intuitive new ways to access features and interact with content — will be harder to port to competing Android smartphones which will increase the differentiation of the iPhone and the wider iPhone ecosystem of third party apps.
The 3D Touch improvements will give existing iPhone owners an important reason to upgrade, says IHS. As their existing apps are updated with 3D Touch, third party app developers will market the improvements to their apps which will help Apple communicate the benefits of the iPhone 6s, without Apple having spend anything on advertising or marketing.
What's more, the new iPhone 6s camera leverages the much faster processing power of the A9 chipset to offer both 4K video recording and "Live Photos," which are created using an extremely fast burst to record photos before and after the actual capture moment, as well as a snippet of audio. This idea isn't new. Both Nokia and HTC have implemented similar features, but Apple's integration with 3D Touch and the use of Apple Photos to enable back-up and cross device cloud sharing makes the Apple implementation more elegant.
As a result of the extensive improvements included in the iPhone 6s, and the strong shipments of old models in the immediate prior quarter, IHS forecasts Apple will ship 236 million iPhones in 2015, up 23% year on year.
Justin Wetherill, founder of uBreakiFix.com, a tech repair company with more than 130 stores in the U.S. and Canada, says 3D Touch will provide simplified navigation and the better camera, faster processor and new colors will appeal to the cutting-edge consumer.
"The durability of the iPhone has improved," he adds. "New devices have a thicker bezel, which should make them resistant to the bending problems experienced with the iPhone 6. This is the first time Apple has developed a thicker and heavier phone than the previous generation. A lot of initial, negative feedback with the 6 was that it was too thin and slippery. The 3D Touch technology and enhanced aluminum structure make it thicker."
iPhone 6s and iPhone 6s Plus feature Retina HD displays made from what Apple describes as the strongest glass on any smartphone and 7000 series aluminum. This is the same alloy used in the aerospace industry.
The iPhone 6s and iPhone 6s Plus also introduce Live Photos. They're 12-megapixel photos that, with just a press, reveal the moments immediately before and after the shot was taken
The new Apple smartphones introduce new ways to navigate and experience iPhone by sensing pressure to enable new gestures — Peek and Pop — so you can dip in and out of content without losing your place. For example, you press lightly to Peek at a photo, email, web page or other content, and press a little deeper to Pop into the content itself. With Quick Actions, 3D Touch provides shortcuts to the things you do most, so you can send a message or take a selfie with just a simple press from the Home screen.
High-definition video improves with support for 4K — with a resolution of 3840 x 2160, delivering over eight million pixels — and the expansion of optical image stabilization to video on the iPhone 6s Plus. After capturing 4K video, you can edit on your Mac, PC, iPad and with the latest version of iMovie on iPhone, you can even edit two simultaneous streams. The new iPhones also sport a new 5-megapixel FaceTime HD camera and Retina Flash, which momentarily makes the display three times brighter with True Tone lighting.
All these improvements are powered by the A9, Apple's third-generation 64-bit chip powers. Apple claims it offers 70 percent faster CPU and 90 percent faster GPU performance than the A8, all with gains in energy efficiency for great battery life.
The iPhone 6s and iPhone 6s Plus will be available in gold, silver, space gray and the new rose gold metallic finishes for no money down with 24 monthly payments starting at US$27 and $31, respectively, from Apple's retail stores in the US, Apple.com, select carriers and Apple Authorized Resellers.
Exclusively at Apple's retail stores in the US, customers can choose their carrier and get an unlocked iPhone 6s or iPhone 6s Plus with the opportunity to get a new iPhone annually and AppleCare+ on the new iPhone Upgrade Program with monthly payments starting at $32 and $37, respectively.
Both models will be available in Australia, Canada, China, France, Germany, Hong Kong, Japan, New Zealand, Puerto Rico, Singapore, the UK and the US beginning Friday, Sept. 25, with pre-orders beginning Saturday, Sept. 12.